7 Smart + Practical Ways to Guarantee a Pet-Safe Christmas
Nothing would put a damper on the Christmas season like a trip to the animal hospital. Plan ahead and make sure this Christmas prioritizes your pet's safety.
We're sorry, there seems to be an issue playing this video. Please refresh the page or try again in a moment. If you continue to have issues, please contact us here.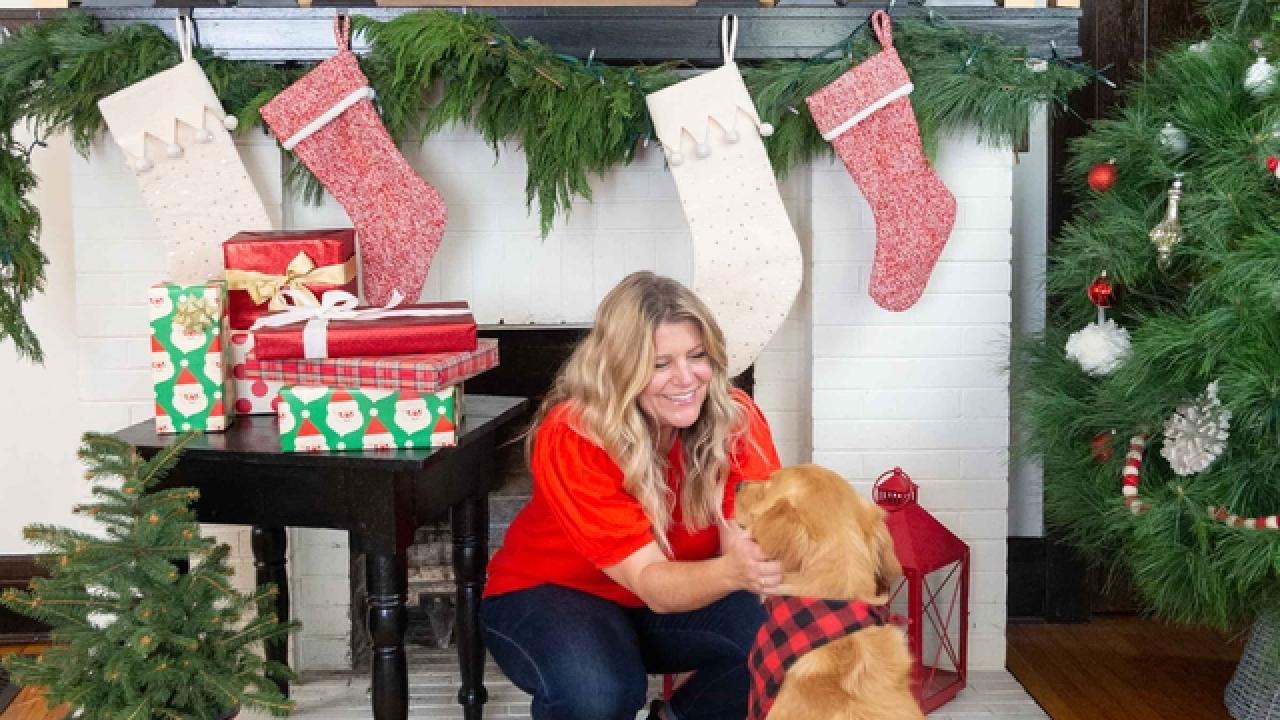 From bouncing baubles to toxic tinsel, Christmas time is full of decorative items that can seriously harm your pet. To ensure a pet-safe Christmas, we've put together a list of our top tips to keep you and your pet safe without sacrificing the sights of the season.
Have a feline that loves to climb? Invest in a sturdy tree stand. You'll be thanking yourself when your cute kitten decides to take a closer look at the home's seasonal addition.
Speaking of Christmas tree stands, did you know the water in the stand is harmful for animals? If an animal ingests the water once it's mixed with the tree's sap and pine needles, it can cause nausea, diarrhea or further complications. Keep pets from stealing a sip by placing a decorative barrier around the stand.
Excess power cords lying around from Christmas lights can be tempting to play with. To avoid the inevitable ill fate, use a protective, chew-proof cord wrangler. This will keep cords wrapped tight in an impenetrable barrier for ultimate safety.
If you can't imagine Christmas without your favorite glass baubles, designate a spot at the top of the tree for the breakable items. For added security, firmly attach them to the tree branch by securely wrapping the hook around the branch.
Decorate With Pets in Mind
When setting up the tree, it may be wise to rethink your decorations altogether. We recommend foregoing things like tinsel or oh-so-tempting edible items, as they can harm pets if ingested (Images 1 & 2). Plus, the last thing you want is your four-legged friend getting tangled up in the popcorn garland.
Reposition Your Poinsettias
Poinsettias, though beautiful, are unfortunately toxic for dogs and cats. For this reason, we recommend displaying them out of reach of your pets. This way, you can still enjoy the beautiful bliss they impart on your home without putting your pet in danger.
As it turns out, playful pups love a good Christmas present just as much as the rest of us. To protect both your presents and your pup, it may be wise to wait until Christmas morning to place the presents under the tree. Better yet, place them on an out-of-reach surface so everyone can still enjoy your stunning wrapping job.