6 Ways to Show Your Squad Love This Valentine's Day
Because they've been there through thick (crust) and thin (crust).
People typically fall in one of two Valentine's Day camps — they totally love it or totally hate it. I see both sides, but I'd like to propose we completely shift our view of this love-ly holiday. Instead of only focusing on your S.O. and expensive, store-bought gifts, focus on the very simple, general idea of love — love for your friends, love for your family and love for humanity. We can externalize this love in thoughtful gestures that spend more of our time than they do our money. I've rounded up some of my favorite ways to show your squad love.
Host a Galentine's Day Party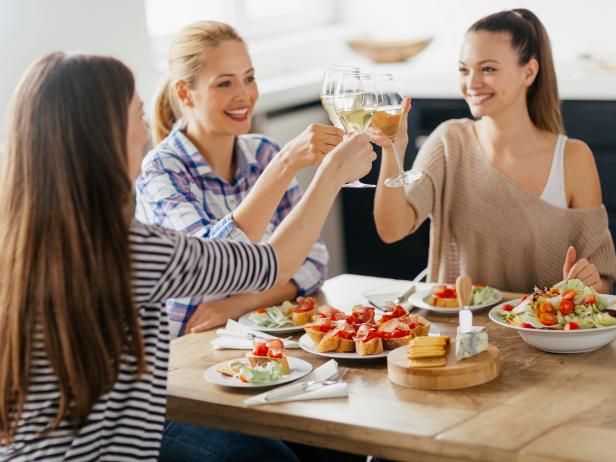 HGTV Shares Pandora Party Playlist
Let us make entertaining a little bit easier with the perfect party playlist for every occasion. Get our extensive list at our design blog, I Heart HGTV.
Make Home Decor for Your Besties
I don't know about you, but nothing makes my heart skip a beat quite like a new throw pillow. Surprise friends with handmade decor for their homes. Consider each friend's home and personality before choosing a project and color scheme.
Gift Them Pretty (DIY) Stemware
Who doesn't love a new set of stemware? Spruce it up with etched hearts or glitter. Tip: Make this craft inexpensive by purchasing your stemware at a dollar store.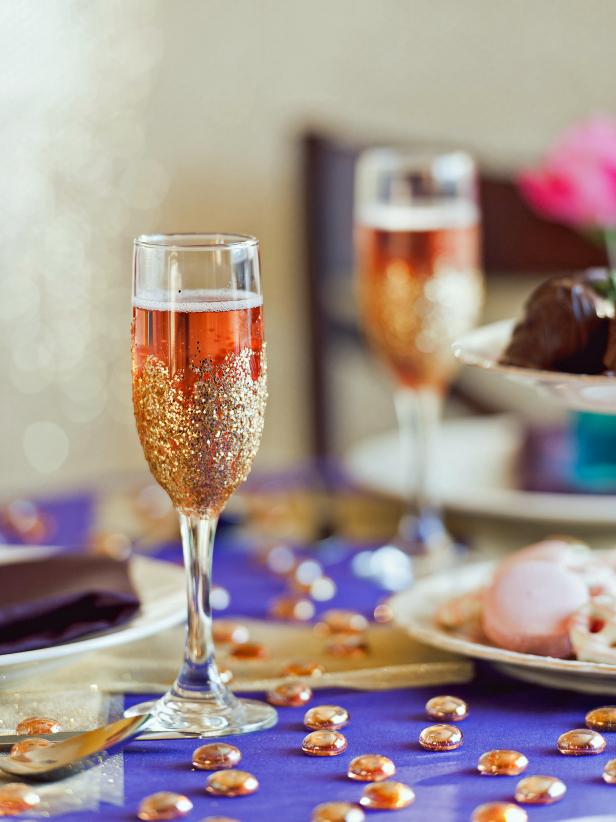 DIY Glitter Champagne Flutes
Make easy glitter champagne flutes to add sparkle to a romantic tablescape.
Set Them Up...for a Spa Day
Do your besties spend a lot of time solo? Make their me time more enjoyable with a thoughtful spa kit. You'll be surprised at how many items you can DIY!
Winter Spa Kit
00:29
Craft your very own spa kit. (Fill yours with handmade items and inexpensive extras!)
DIY All-Natural Bath Bombs
01:06
Gift a long soak in the tub with these easy all-natural bath bombs.
DIY Sugar Scrubs 3 Ways
01:16
These three DIY sugar scrubs boast tons of remedial qualities.
Bake Them Something Sweet
Let's be honest here. Your single friend would much rather you make her some bomb sugar cookies than set her up on a blind date — again.
Don't forget your long-distance friends. A handmade card delivered via snail mail goes a long way in our digital age.