Cranberry Orange Irish Soda Bread Recipe
Put a twist on traditional Irish soda bread this St. Patrick's Day by adding cranberries and freshly-squeezed orange juice.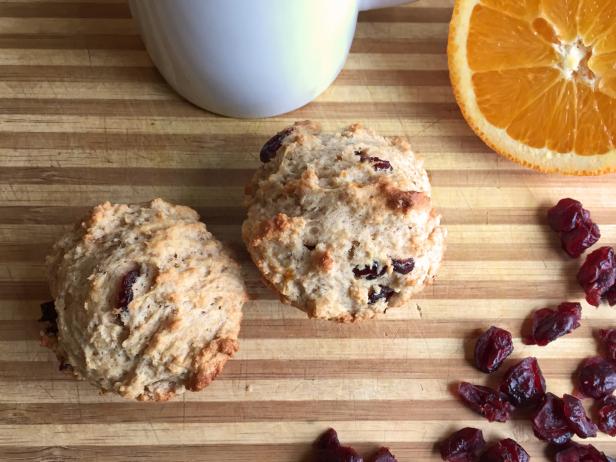 Cranberry Orange Irish Soda Bread
Make the traditional Irish soda bread into individual sizes this St. Patrick's Day.
2 cups whole wheat flour
2 cups unbleached all-purpose flour
2 teaspoons baking powder
1 1/2 teaspoons salt
1 cup sugar
1 cup dried cranberries
1/2 cup milk
1/2 cup plain yogurt
juice and zest from one orange
1 egg
4 tablespoons unsalted butter, melted
Yield: 18 muffins or one loaf

1: Preheat oven to 375 degrees F. Lightly grease a muffin tin or 9" x 5" loaf pan.
2: In a large mixing bowl, combine whole wheat and all-purpose flour, baking powder, salt, sugar and dried cranberries.
3: In a separate mixing bowl, whisk egg, milk, yogurt, orange juice and zest. Stir in melted butter.
4: Spoon batter into muffin tin or pan. Bake for 20 minutes for muffins and 40 minutes for a loaf.
5: Let bread cool for five minutes before serving.