What You Should Know About Aluminum Foil
HGTV Magazine asks, 'If your foil could talk, what would it say?' Answer: It would unroll these tips on how to use it best.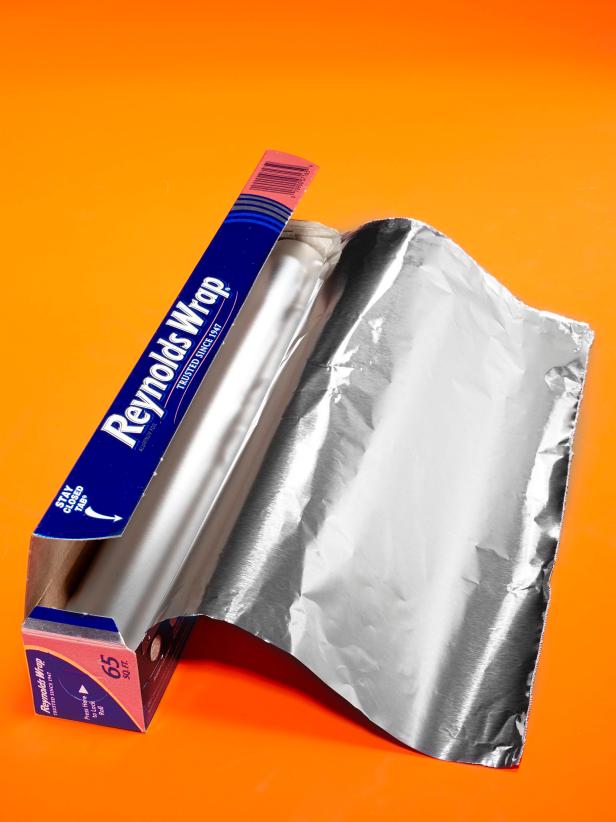 What to Know About Aluminum Foil
Tips on how to use this common kitchen item best.
Foil for cigarette and some candy packaging used to be made of tin, and the name tinfoil stuck. But by the time household foil debuted in 1947, most foil was made of aluminum, a lighter, less expensive material.
"Don't choose sides between shiny and dull."
The difference between foil's shiny and matte sides is purely aesthetic, caused during production. One exception: For nonstick foil, the better choice for cheesy and doughy foods, check the box to see which side has the slippery coating.
Like aluminum cans, aluminum foil is fully recyclable. To make sure your local recycling center accepts it (some don't), check iwanttoberecycled.org. If yours does, rinse off any food, then toss the foil in your recycling bin—but keep in mind some centers prefer it flat, not crumpled in a ball.
"Surprise! I can sharpen scissors."
Foil is for more than just food. To sharpen scissors, fold a piece of foil in half twice to make four layers. Then snip the foil with the scissors a few times to clean and hone the blades.
"Here's how to unroll me easier."
On most boxes of foil, both ends have perforated tabs, which you can push in toward the center of the box to hold the roll in place as you rip off a piece. Not many people use this handy feature, but you should.
"Opt for my heavy-duty version."
Heavy-duty foil is typically at least 50 percent thicker than the standard kind, making it less likely to tear and leak—so it's worth the slightly higher price tag. Use it for everything you'd use regular foil for, from wrapping food to lining a baking dish.
Our experts: Mike Mazza, marketing director at Reynolds Consumer Products; Sally Mitchell, food chemist and member of the American Chemical Society; Brenda Pulley, senior vice president of recycling at Keep America Beautiful; John Weritz, VP of standards and technology at The Aluminum Association