15 Storage Solutions Under $50 to Help You Finally Get Organized
Hello, clutter my old friend … nope, not this year. This go-around the sun, we're straightening out the areas that like to get messy, while staying on a budget.
Keep in mind: Price and stock could change after publish date, and we may make money from these links.
The new year always kicks my need to organize into high gear. I'm sure it's the overabundance of the holiday season and the need to cut back to a quieter schedule. So, in addition to figuring out where to put everything our generous relatives and friends gifted us, I've also been eyeing those areas of my house that are long overdue for an organization revamp.
Buying products to help you get organized can get pricey though, so we've pulled together a list of items that will get you started without breaking the bank. Keep scrolling to shop our top storage picks under $50.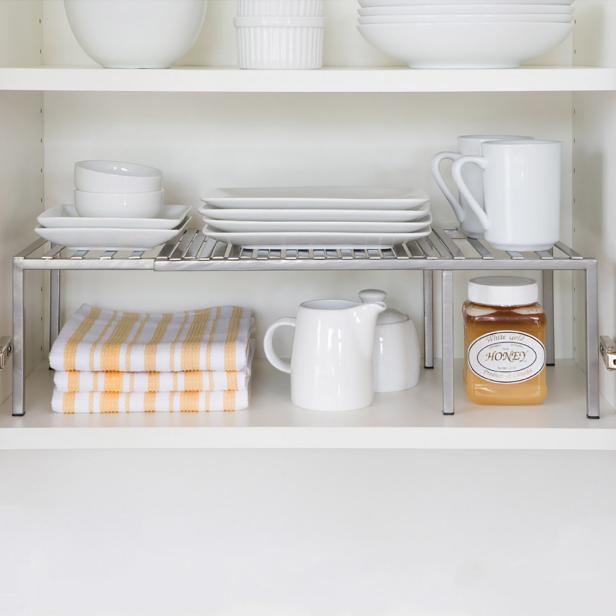 A kitchen that doesn't need to max out its storage is either located behind the pearly gates or is never used for actual cooking, a la Carrie Bradshaw and her sweater-storing oven. Make the most of your cabinet space with these shelves that double up your storage.
Buy It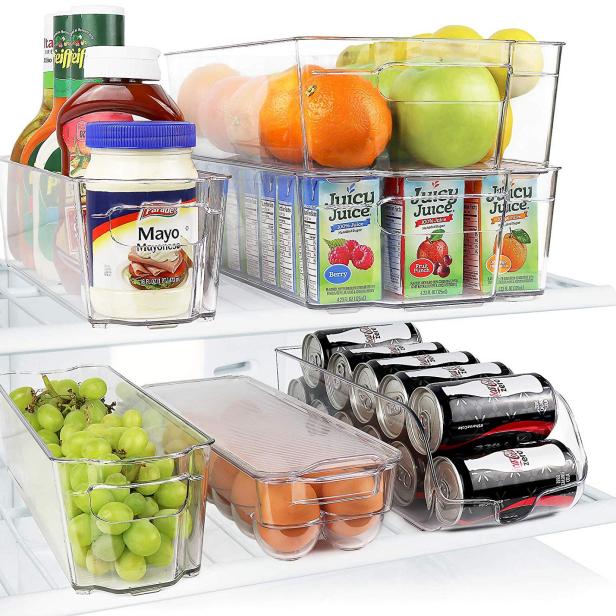 We can't all hire professional organizers to make our spaces ultra-neat and tidy, but we can grab the products they love to use. Take your fridge from jumbled to shipshape with these clear bins that experts use to sort condiments, fruits and veggies, sparkling waters and leftovers.
Buy It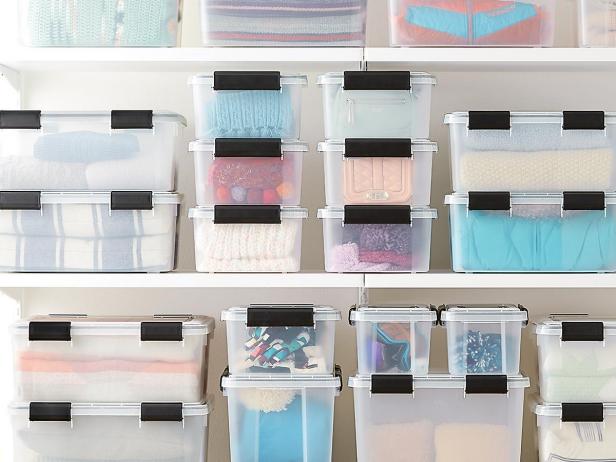 We can't talk storage without mentioning clear plastic bins. They're truly the only way to completely corral all your extra decor, crafting supplies, out-of-season clothes, sporting equipment, beach towels, etc. in a tidy, visually appealing way. I've found that latch designs are the way to go and love that these also have an air- and watertight seal, so you can store things in your garage or attic without worries.
Buy It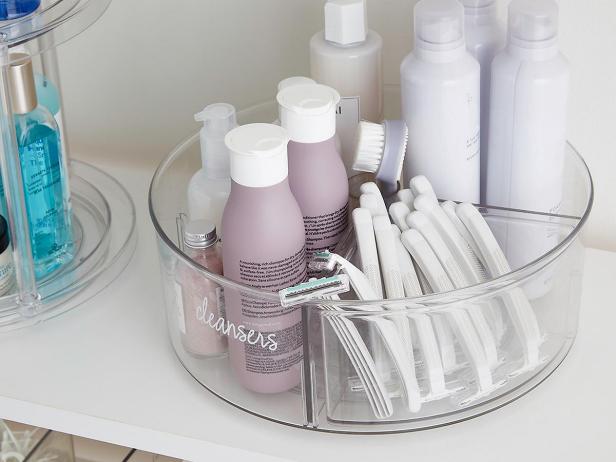 Tackle any room's clutter with this versatile Lazy Susan. With removable dividers and bins, it can be customized to your particular needs. Clean and clear, it's easy to see and grab your bath essentials, crafting supplies or spices.
Buy It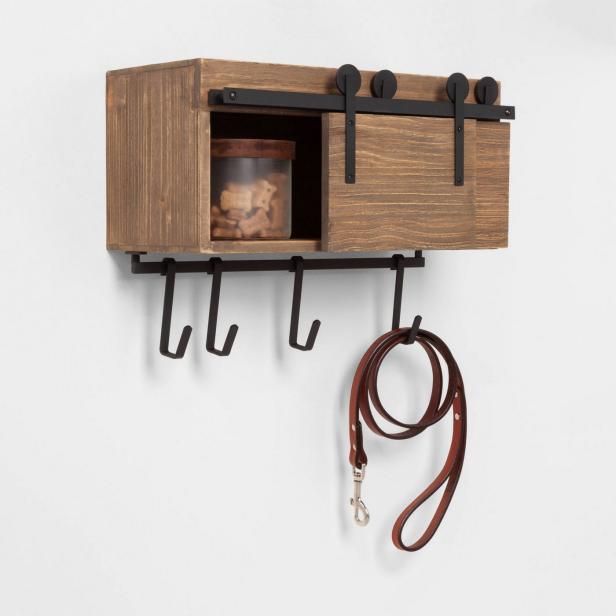 A well-organized entryway allows you to leave and come in with a clearer mind. This rustic, farmhouse rack has the standard hooks for keys, leashes, coats and purses. A barn door-style cubby adds that extra bit of storage you always seem to need. Use it to house your furkid's treats, letters you need to mail or mittens and scarves to grab on your way out.
Buy It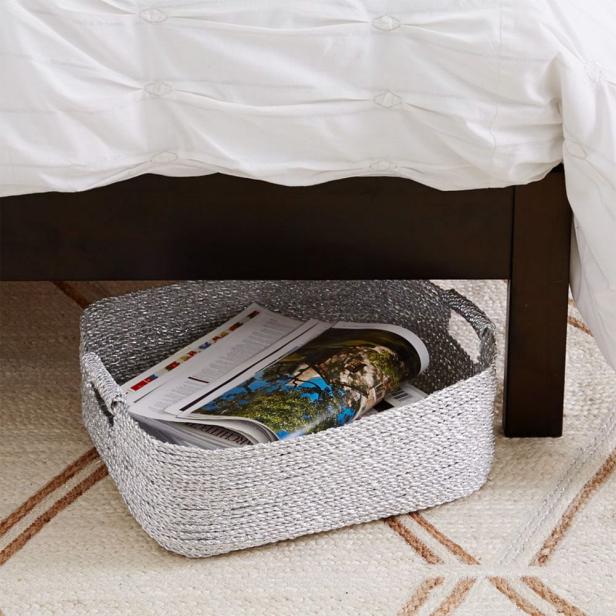 That cavernous, dust-bunny-ridden space under your bed should be good for something, right? Try these sparkling bins — they're made from recycled foils, including candy wrappers — to add extra storage to your bedroom.
Buy It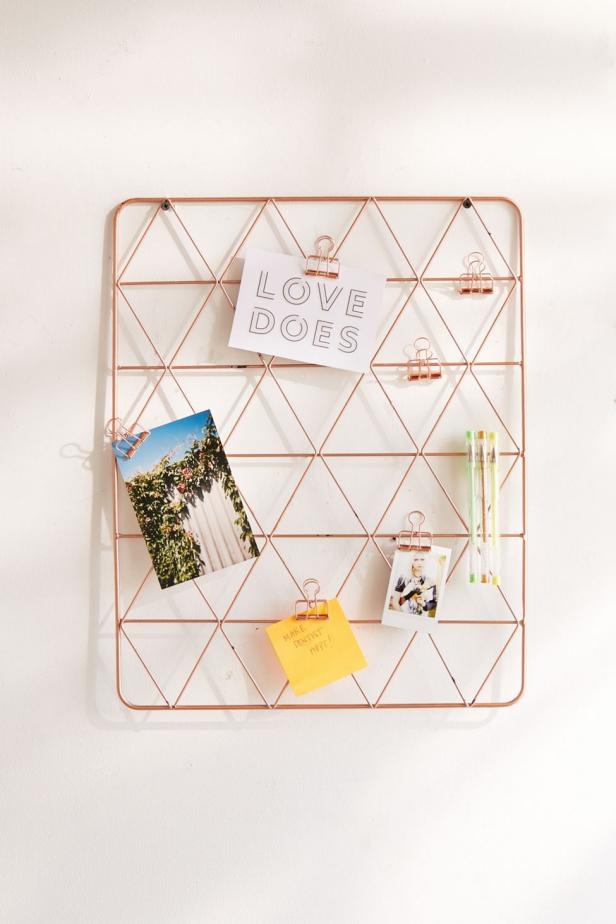 No matter how digital our world gets, there are always important papers to keep up with. Have a central location to round up all pieces you don't want to get lost in the daily shuffle. This copper wall grid has a decidedly contemporary vibe and also gives you a place to clip bills, permission forms, save-the-dates and birthday invites.
Buy It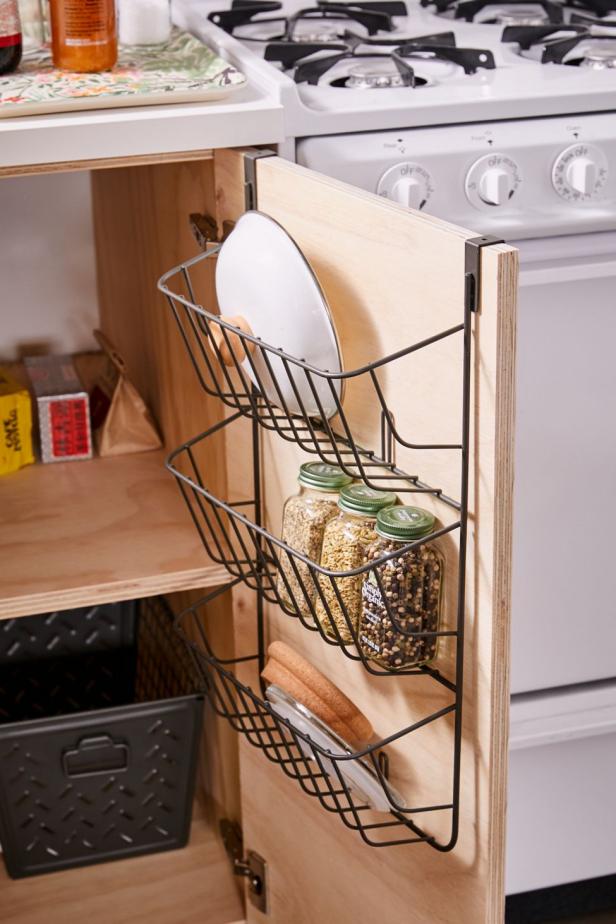 Take advantage of the unused interior of cabinet doors with this tiered wire rack. Ideal for small kitchens, it provides additional spots to store pot lids, spices, trivets or cooking utensils.
Buy It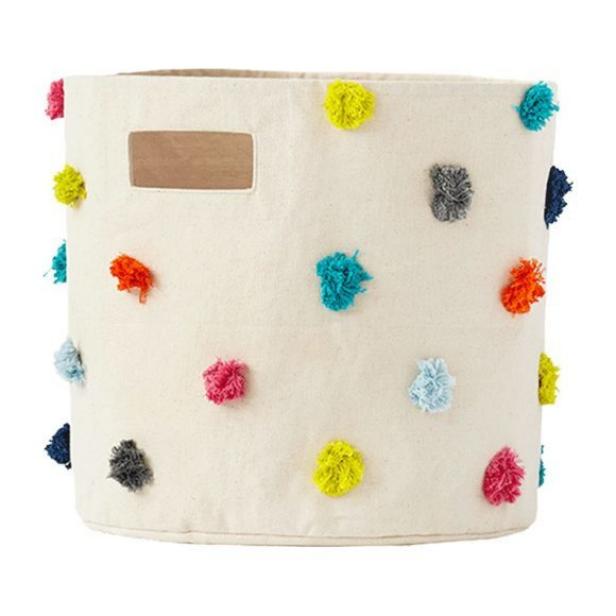 It's hard to imagine ever having enough bins when living with kids. They're not necessarily the best picker-uppers. Open containers allow them to throw everything in without a ton of effort. With adorable cloth options, like this colorful pom-pom one, you don't have to sacrifice style or your sanity for a little organization.
Buy It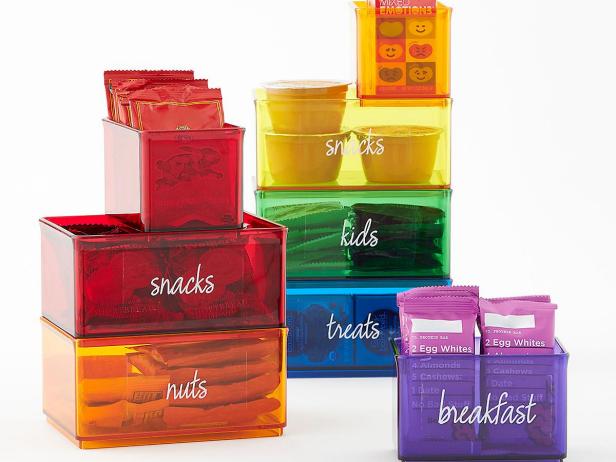 For those that want the functionality of clear bins, but need a little color in their lives, these cases are available in two sizes and every shade of the rainbow. They are stackable and feature straight sides, so they can sit right next to and on top of each other.
Buy It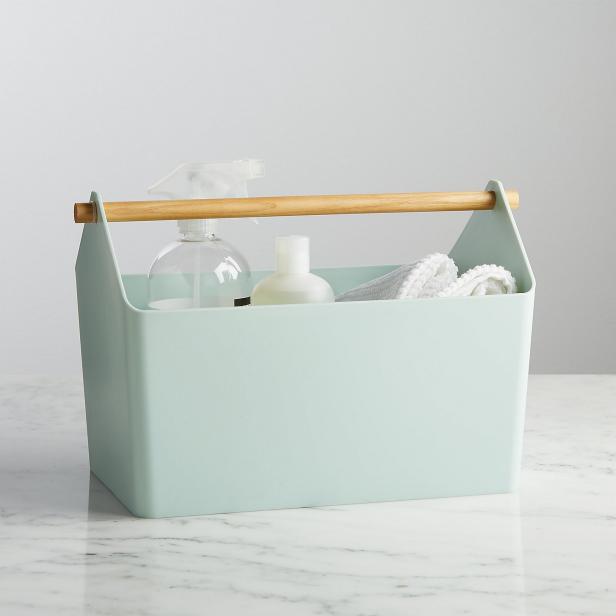 Organizing cleaning supplies is usually the last thing we think about, but it makes your life so much easier. Grab this mint green container to tote around all your necessities. Its pretty, Japanese-inspired design is sure to add a spark of joy to cleaning day.
Buy It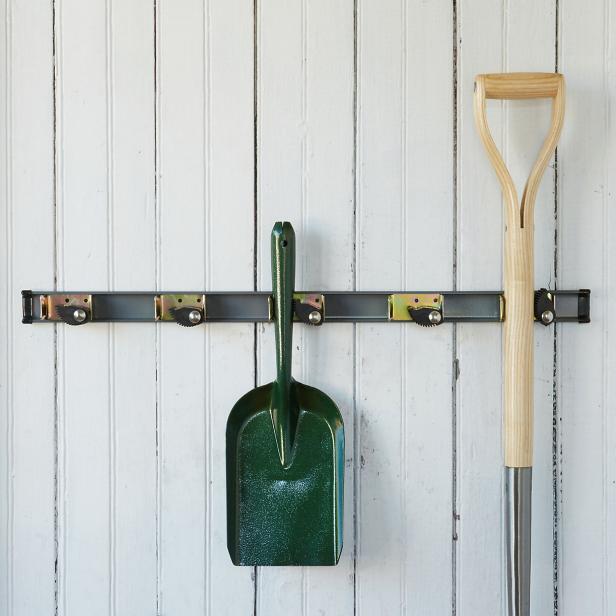 If your garden tools are all leaning in the corner of your shed or garage, it's time for an upgrade. This heavy-duty hanging system uses rubber jammer clips to hold almost any tool — up to seven pounds per clip. Clear out some floor space and make it easier to grab your tools when working in the yard.
Buy It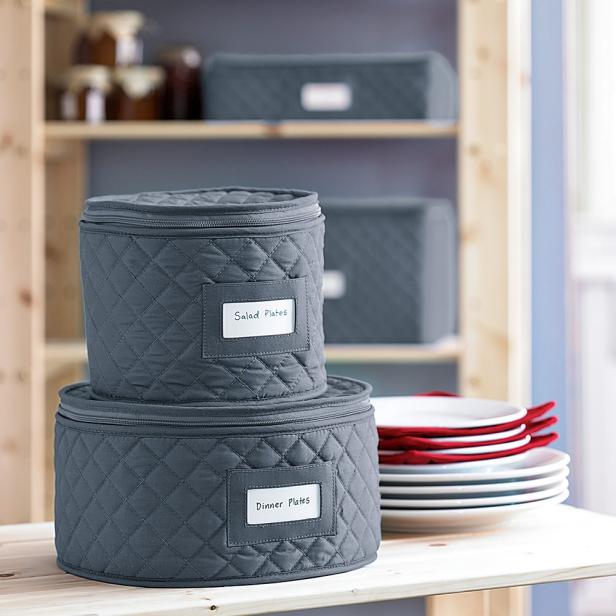 Whether you're storing away your fine china or have a couple sets of everyday pieces you like to switch out, these lined cases keep your dinnerware safe and dust-free. Padded dividers separate each piece and labels help you identify what you've stored where.
Buy It
Step one to creating an Instagram-worthy pantry is the right containers, and these classic POP ones are a good investment. I've had mine for years and still love storing my dry goods in them. They're stackable for space efficiency, and the airtight seal and lid easily come apart for cleaning.
Buy It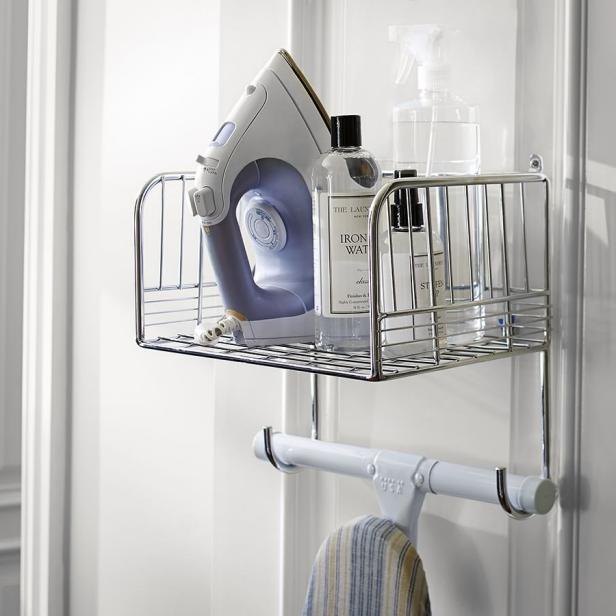 I'll be honest, ironing is not my strong suit. My solution is usually to throw it in the dryer and hope for the best. However, I keep all ironing essentials for those really tough cases and am a little tired of knocking my board over every time I go into the laundry room. This rack seems like the perfect solution. Once installed on the wall, it'll house everything you need to iron and most importantly, take your propped-up board off the floor.
Buy It
10 Things Organized People Always Do
02:06
Check out these 10 simple tricks organized people do to declutter and keep their spaces in order.