Top Mistakes You Make When Cleaning With Bleach
Get your cleaning habits in check to protect yourself, your home, and your family.
Overuse of bleach is a common mistake among homeowners. As we exit cold and flu season and recalibrate our cleaning routines, keep in mind that there's a right way to incorporate bleach into your routine – and many other ways that you could be misusing it. Clean cautiously for the betterment of your home, and for your personal safety.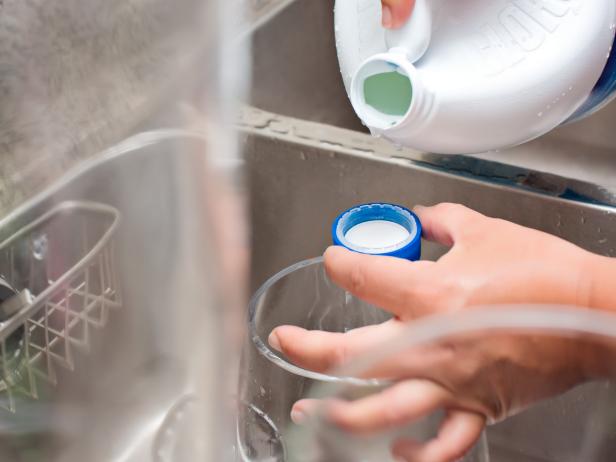 BPF_original_floral_101_using-bleach-to-clean-vases_h
One of the easiest ways to cause harm to fresh cut flowers is by placing them into a vase or vessel which has not been thoroughly cleaned. After your previous flowers have been taken out of a vase or vessel, a layer of debris and bacteria is left behind. This bacteria can quickly harm fresh flowers and lead to rapid decay. To fully clean a vase or vessel, rinse it with hot water, dishwashing soap and bleach. Once dry, the vase or vessel with be totally fresh and ready for new flowers.
Bleach Shouldn't Be Your Everyday Cleaner
Just because it's often sold in consumer-friendly spray bottles doesn't mean you should treat bleach like an all-purpose cleaner. Bleach – even diluted – is to be used as a disinfectant, and is much too harsh for most applications. Opt for gentle cleansers on "everyday" applications, such as when you clean your countertops or table surfaces. Use bleach sparingly and in a diluted concentration, and only in instances when you need to thoroughly disinfect for bacteria or viruses.
Avoid Bleach in DIY Cleaners
Bleach needs to be heavily diluted when used in cleaners and is only safely mixed with plain water. It is critical to note that bleach and other ingredients combined can put off extremely dangerous, toxic fumes. This is why when we make our own cleaning products, we nearly always avoid bleach as an ingredient.
- Never mix bleach with ammonia
- Never mix bleach with vinegar
- Never mix bleach with rubbing alcohol
- Don't use bleach in addition to other cleaners, such as toilet bowl cleaners or window cleaners, at the same time
- If you're going to make a DIY disinfectant using bleach, only mix it with plain water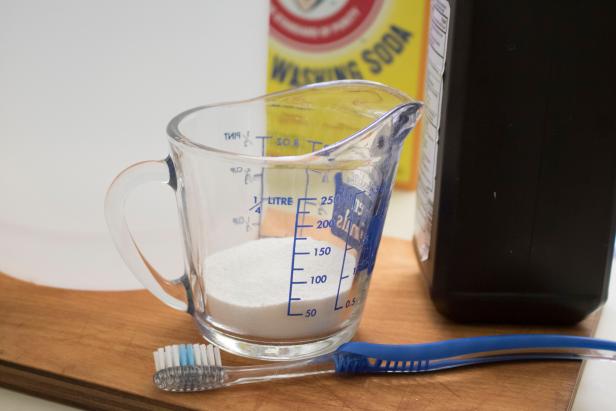 Tips for Deep Cleaning Your Bathroom Shower
Spring cleaning starts with a deep clean your shower and bathtub.
Don't Over-Bleach Your Whites
Using too much bleach in your laundry can affect the quality of the fibers in your white fabrics over time. Use it more sparingly, or opt for an alternative such as hydrogen peroxide (marketed as "bleach for colored fabrics"). You can also add a water oxidation system to your laundering routine; oxidized water helps to cut back on bacteria and mold in clothing, and helps to lift stains.
Don't Pour it Down Your Drains
You might make it a habit of cleaning your kitchen and bathroom sink with a bleach solution, but it should always be heavily diluted (1 gallon of water to a 1/2 cup of bleach). Undiluted bleach can create dangerous fumes when it reacts with other substances in the pipes. A better approach is to fill the basin with water, add a splash of bleach, let it sit for 10 minutes, and then pull the plug to let it rinse down the drain.
Avoid Bleach for Grout Lines
Bleach can discolor light grout lines, so opt for a different cleaner. An easy paste consisting of two parts washing soda mixed with one part hydrogen peroxide offers a chlorine-free and bleach-free alternative to whitening and disinfecting grout. Use an old toothbrush to apply it to the grout lines, allow it to sit for a few minutes, and then use the toothbrush again to rinse it away with water. This will brighten dingy white grout and keep mold growth at bay.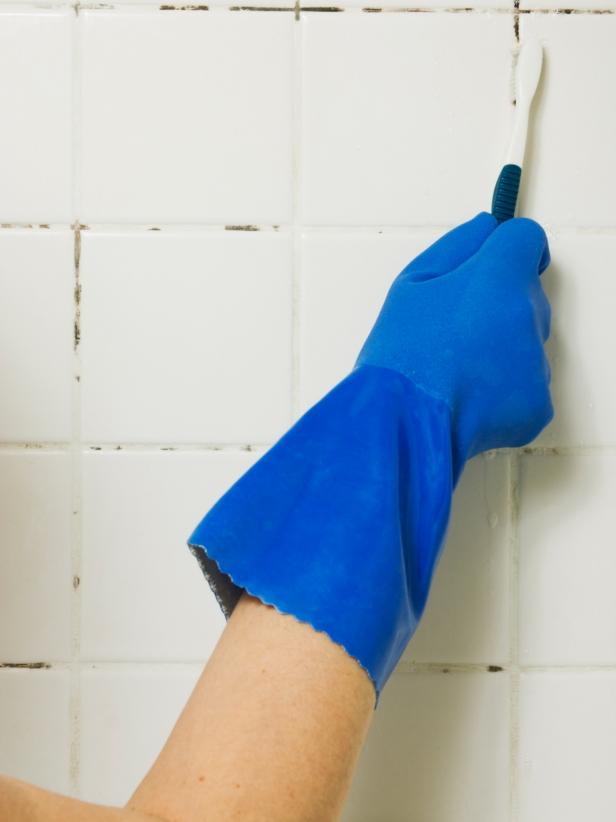 Cleaning Tile Grout
If you've got tile flooring, tub surrounds or backsplashes, you'll eventually need to clean the grout if you want them to stay beautiful. Go easy, though — grout is less durable than the tile it's holding together, and harsh cleaners like bleach can erode it. Start with water and a stiff brush, and if that doesn't do the trick, try an oxygen cleaner or a mix of baking soda and vinegar followed by brushing. Deep stains may call for replacing the grout altogether.
©iStockphoto.com/Strevell
Forgetting to Wear Protective Coverings
Eye protection and a face mask are highly recommended when using bleach given the toxicity of the fumes, but gloves are mandatory, as bleach corrodes skin on contact (it actually breaks skin down and begins to form chemical burns – that's why you might think your skin feels oily after coming into contact with the product). Be wary of bleach getting underneath rings on your hand too, because if it stays beneath the jewelry, it can easily cause harm to that area of your finger.
Chemicals used in scented bleach are intended to cover the chlorine scent, but they can actually cause more harm to people with respiratory issues. Families with asthma or other respiratory issues should opt for a hydrogen peroxide cleaner, or a cleanser made entirely of natural ingredients.
Reduce irritating bleach symptoms by properly ventilating the room you're cleaning. Open windows, use fans, and make an effort to diffuse the fumes before they enter into the rest of the house.