This cookspace brings the heat with rich colors and splashes of pattern.
Keep in mind: Price and stock could change after publish date, and we may make money from these affiliate links.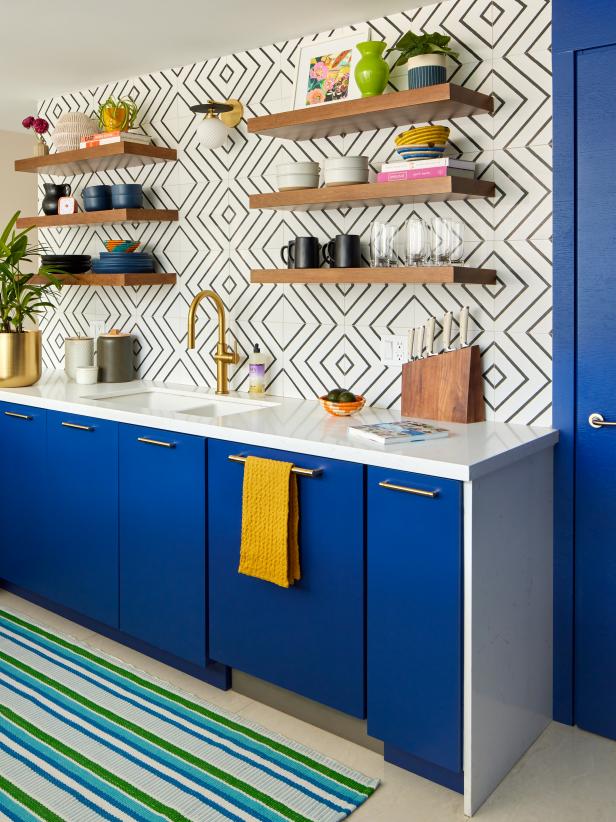 Blue Kitchen With Open Shelves
This bold kitchen from HGTV Magazine features blue cabinets, open shelves and a patterned tile backsplash.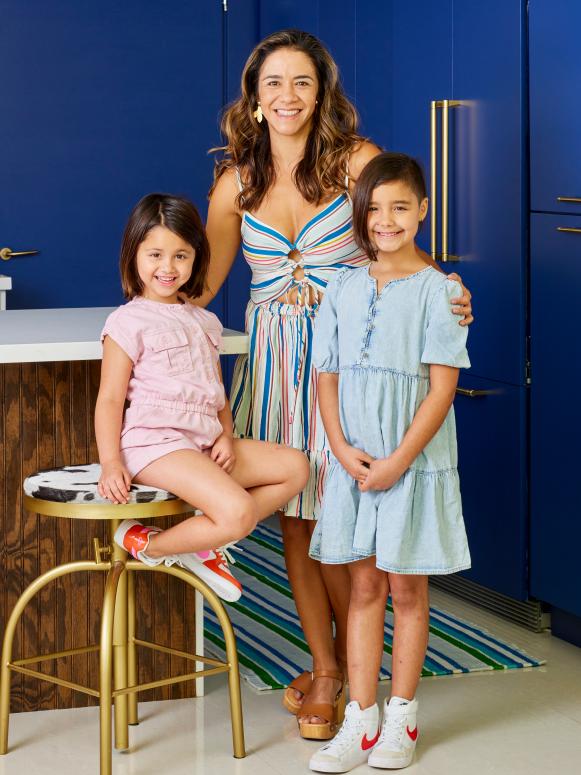 A Family's Blue Kitchen in Miami
This family's bold blue kitchen was featured in HGTV Magazine!
Looking for a change of scenery, Maria-Paula (Mapi) Garcia, a consultant for social impact organizations, decided to fulfill her dream of living on the water. After taking the plunge on a duplex one block from the beach in Miami, it was time to realize another dream: a bold kitchen where her daughters, Amelia and Eva, could be a part of the action. "I'm pretty much always cooking, and having the girls right here makes life so much better," she says.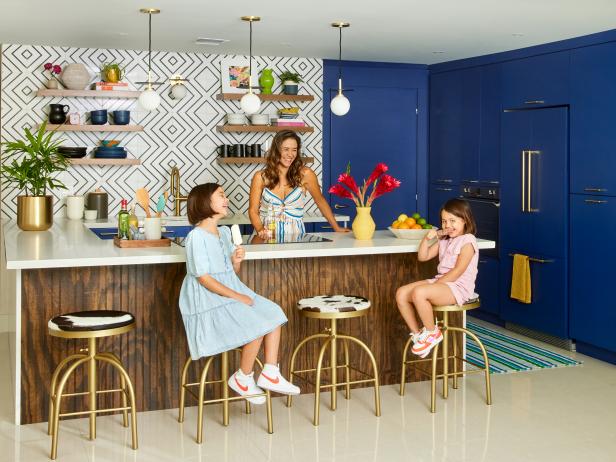 Bold Blue Kitchen in Miami
This family's eclectic blue kitchen with patterned tile and a wood paneled island was featured in HGTV Magazine!
When Mapi expanded the kitchen, she added an electric cooktop to the peninsula. Designer Ann Ueno suggested putting wood panels on the base; they're from The Home Depot and were stained to match the shelves.
Custom open shelves hold Mapi's dishware, including pieces from Colombia, where she was born. The modern geometric tile, from Ann Sacks, extends to the ceiling for added drama.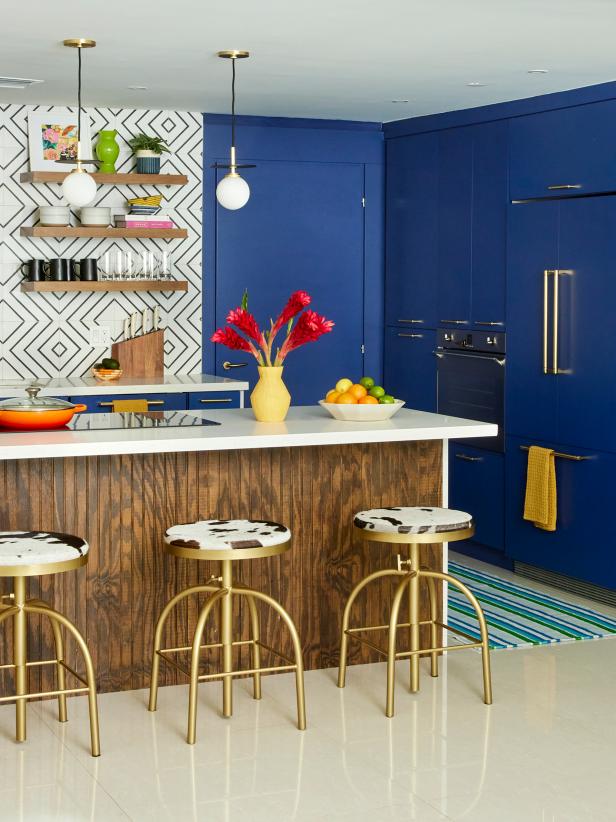 Eclectic Blue Kitchen in Miami
This eclectic kitchen from HGTV Magazine features blue cabinets, patterned backsplash tiles, a wood paneled island and cowhide stools.
The cowhide barstools, from Perigold, were a splurge, but Mapi loves the look. "Even though little kids live here, it's a grown-up kitchen!" she says. More luxe details: black and brass pendants from Mitzi tie in with cabinet pulls from Rejuvenation.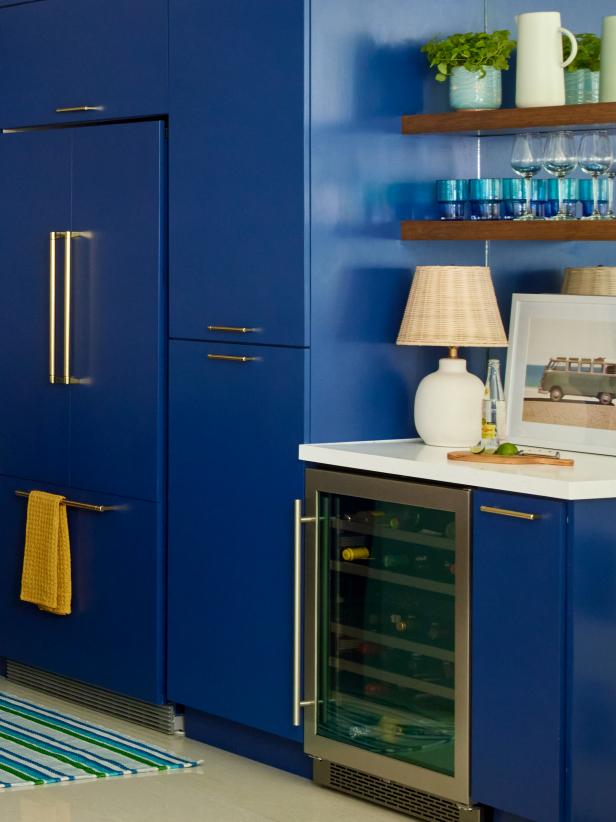 Bold Blue Kitchen Bar Area
This bold blue kitchen from HGTV Magazine features custom refrigerator doors and a wine fridge.
"I know white kitchens are better for resale, but I want to keep this apartment forever, and I love, love, love color," Mapi says. For the cabinets, refrigerator and door, she chose a bright navy (Commodore by Sherwin-Williams) inspired by her favorite restaurant, Red Rooster, which is decorated in primary colors. The break from the blue: 45-bottle stainless steel Zephyr wine fridge.
More Kitchens from HGTV Magazine