Wrap It Up: DIY Garden Hose Storage
We've got what you need to wrap up your hose storage problems.
We're sorry, there seems to be an issue playing this video. Please refresh the page or try again in a moment. If you continue to have issues, please contact us here.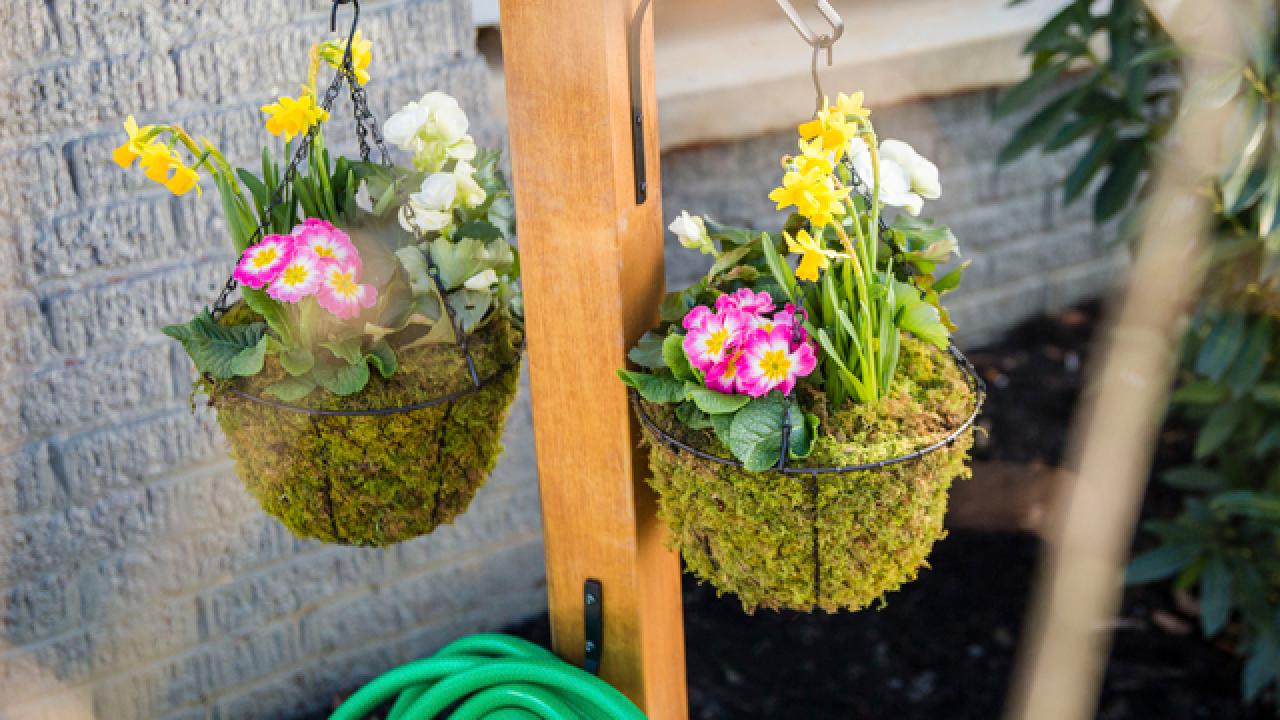 We're all too familiar with the proverbial no-where-for-the-hose-to-go-problem. While there are plenty of storage options on the market, most are plastic eyesores that are bound to break. Before spending some cash you'll regret, opt for a DIY approach.
Begin by staining your 5-foot 4x4 post, cap and finial. While the stain dries, select the perfect place for your hose to be stored and dig a 1-foot deep hole. For this project, setting your post with just compacted dirt should be fine, but using small rocks or cement will guarantee a secure fit. Place the post in the ground (about 2 feet down) and tightly pack the dirt around, checking that the post is straight as you go.
Before placing the cap on the post, apply a layer of wood glue to the top. Pre-drill through the center of the cap and post and secure the cap and finial using the lag-bolt provided on the finial. Finish off with two decorative plant hooks on each side of the top and a third and final hook placed upside down at the bottom for easy (and stylish!) hose storage.