7 Clothing Blunders You Can Fix at Work
So, you spilled coffee all over your white shirt while running late for work? We've all been there. And we've got you covered.
Attach a safety pin to the inside of your hem or an inside seam of your skirt or pants to discharge the static. The metal of the safety pin will discharge the electrical buildup in your clothes.
Use the finer side of an emery board, and lightly buff the affected area. Don't rub too hard, though, or you'll ruin the material. Note: We've only tested this on suede.
CAUGHT WITH A BROKEN BUTTON?
Put a paper towel under the button/on top of the fabric for protection. Add a coat of high-quality clear nail polish to the button and adhere, holding together for 30 seconds. Note: This is only a temporary fix, and you should eventually replace the button.
We're sorry, there seems to be an issue playing this video. Please refresh the page or try again in a moment. If you continue to have issues, please contact us here.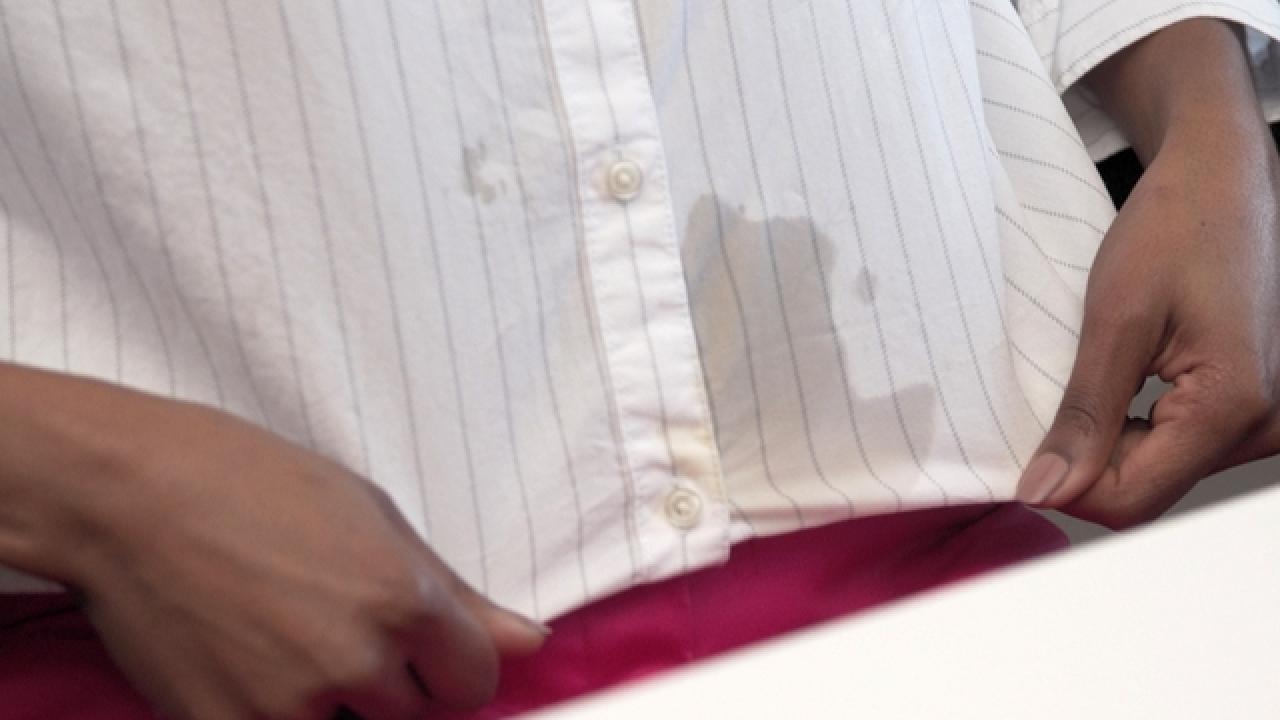 Apply clear nail polish to both sides of the tear to prevent any more unraveling. Note: This is only a temporary fix, too.
Quick Fix: Pour a few drops of club soda on the stain, and rub it gently. Repeat until the stain is gone.
If You Have More Time: First, blot the excess coffee. Then, soak the stain for 15 minutes in a mixture of hot water and one teaspoon of dish soap. After soaking, lightly scrub the stain with the clothing itself. Rinse in cold water, and let air dry.
Run a dryer sheet over your clothes to pull away Fido's fur.
Using a crayon the same color as the zipper, color on both sides of the zipper's teeth to pull free.