Rug Hacks That Will Rock Your World
Bet you've never thought of these simple rug solutions before.
We're sorry, there seems to be an issue playing this video. Please refresh the page or try again in a moment. If you continue to have issues, please contact us here.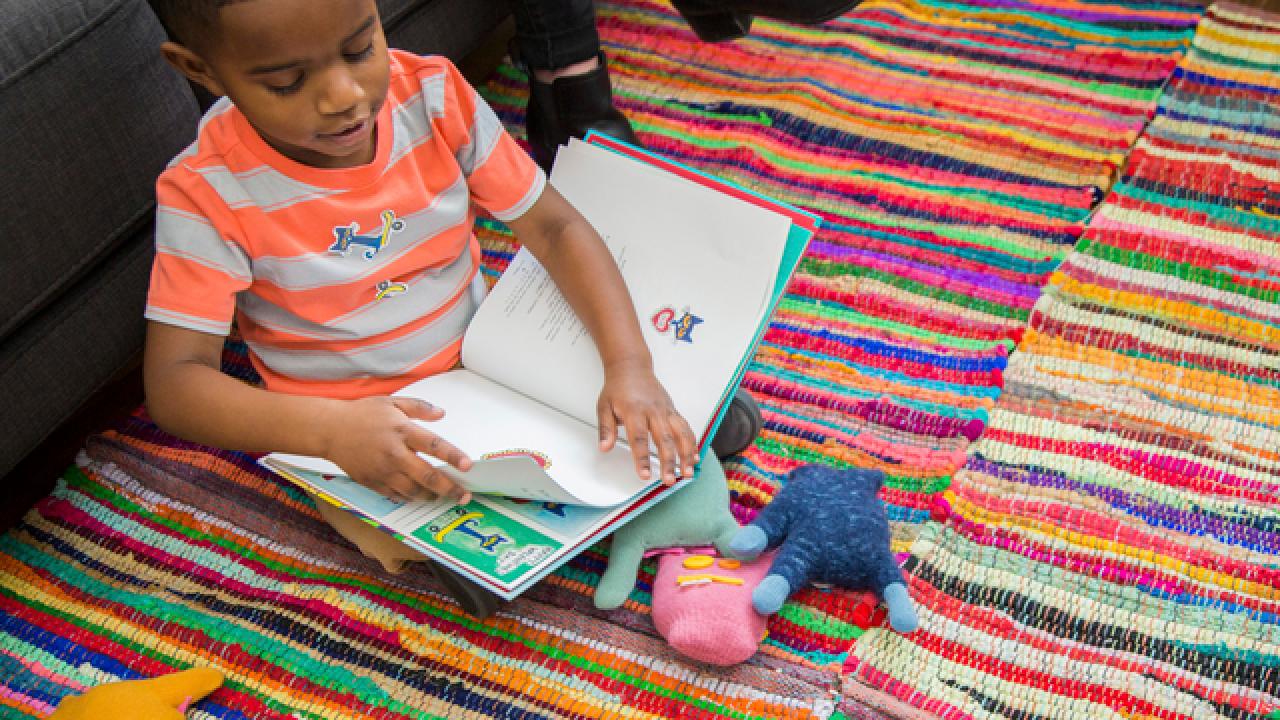 Rugs can be both outrageously expensive and incredibly hard to find. And once you're fed up with it, there's almost never anything to upcycle it as. No longer is that true. These rug hacks are both inexpensive and creative and will (hopefully!) get rid of your rug troubles.
Transform a run-of-the-mill doormat into a cute throw pillow with an elegant fringe accent. Just fold the two fringed ends into the middle and connect with a whip stitch. Close off one side with a blanket stitch. Repeat on the opposite side after stuffing with polyester fill.
Turn an ordinary black 5-foot by 7-foot rug into a classy statement piece with chalk paint and a quick DIY stamp. Create a cross shape by sticking two 2-inch by 8-inch pieces of cardstock together. Slide the cardstock cross under a piece of blank stencil sheet and trace the shape. Cut out the shape on a self-healing mat using a razor knife.
To position the stencil, start in with the upper left corner on the long side. Measure 9 inches to the right and 9 inches downward. From these two points, come in 6 inches. Align the tips of the cross up with these points and use chalk paint to print the pattern on the rug. Continue the pattern by moving down 10 inches and printing again. Repeat once more until three crosses are stacked. Move over 6 inches and stamp two crosses between the three crosses from before. Repeat this process until five rows are achieved.
Instead of spending all of your money on one big area rug, you can save A LOT by buying small rugs and combining them. Start by picking four rugs with similar, coordinating patterns. Just arrange how you like, and whip stitch the rugs together — voila! This is also a great solution for custom sizes and odd shapes. Make exactly what you need, and save money doing it!