Fake Fancy With These Easy + Cheap Home Upgrades
Don't break the bank (or your back!) with an expensive remodel job. Instead, consider these simple restyling tricks to freshen up your space and enhance your home's style potential.
We're sorry, there seems to be an issue playing this video. Please refresh the page or try again in a moment. If you continue to have issues, please contact us here.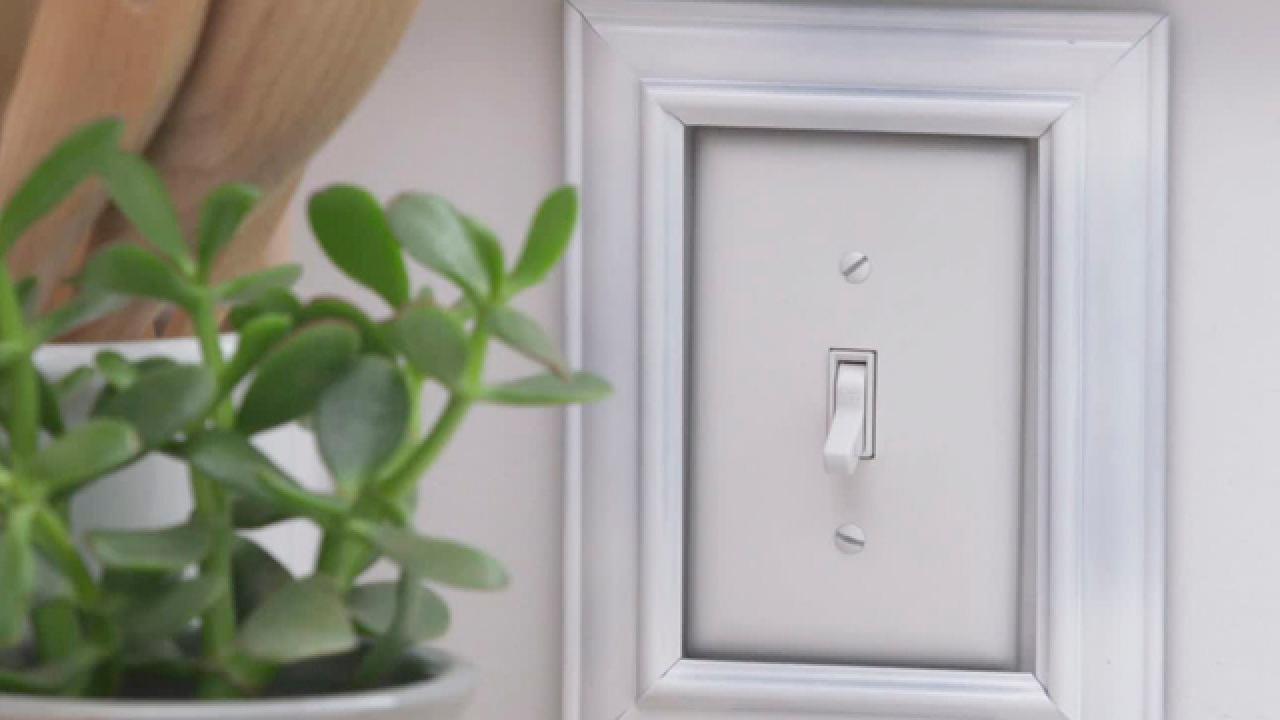 Instead of shopping around for the best contractor in town, head to the home improvement store yourself (or even the dollar store) for some seriously inexpensive upgrades that will make a huge impact. Unlocking the next level of home styling has never been so easy.
Stylish, clean cabinets are the backbone of a beautiful kitchen. If farmhouse chic is what you are after, upgrade your existing cabinets with the simple addition of furniture feet. A little dab of wood glue is all it takes to attain the gorgeous (and luxe) look of a farmhouse kitchen.
Framed light switches are a must for a bespoke, finished look. Before breaking out the router and miter saw, stop by the store (or the storage closet) and pick up some small picture frames and adhesive putty. The hardest part is knowing what not to frame!
Decorative Return Vent Cover
A beautifully painted and decorated wall can be easily ruined by an unsightly, old return vent cover. Instead of buying an expensive new cover that looks just like the old one, opt for a piece of decorative aluminum sheeting. There are tons of styles to choose from, and all it takes is four magnets and some hot glue to hold it in place.
Cheap, ugly ceiling fans seem to be unavoidable. However, new ceiling fans are quite the expense (even the ugly ones). Upgrade a boring, old fan by coating the blades and metal components with high-heat black spray paint.
Black door hardware is very in right now, and with good reason. It's bold, classy and gives a finished, pricey look to an otherwise standard door. Instead of changing out all of the existing hardware in your home, this trend can easily be attained with a light coating of black metallic wax. Let it dry, and the bold, black hardware is all yours.