'One of a Kind' Has Moved To Tuesday Nights!
The remainder of Season 2 will air on Tuesdays at 10|9c.
Season 2 of One of a Kind has been full of that Grace Mitchell magic we all love so much. And the good news is that there are still more episodes to come! However, we need to give you this important update: One of a Kind is officially moving to Tuesday nights at 10|9c.
On the next episode, Grace is tasked with updating a 1990's ranch and blending two totally difference styles: modern and ranch glam. Of course if anyone can handle it, it's Grace and her team of misters (and Miss Becky!). Between show stopping sconces made from saddle brackets and sleek metal hardware, Grace nails the whole "modern ranch glam" look perfectly.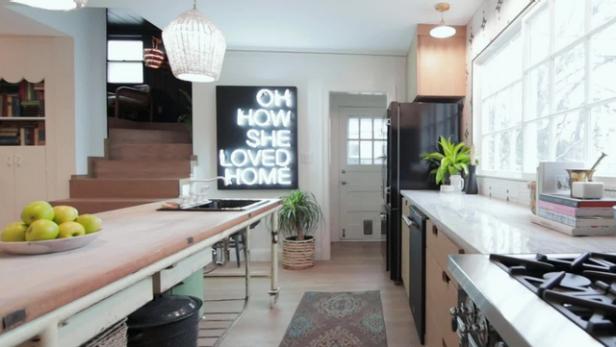 One of a Kind Reveals
16 Videos
So set a reminder (or your DVR!) for Tuesday, February 25 at 10|9c! Follow Grace Mitchell on Instagram @astoriedstyle and use #HGTVOneOfAKind on social to interact with Grace and other fans of the show!