These Affordable Walmart Finds Will Keep Your House Warm When It's Freezing Out
These are the products from Walmart that will ensure your house is nice and warm this winter.
Sponsored: Our editors independently choose products they love from the sponsors' product lines. Price and availability could change after publish date, and we may make money from these links.
As winter steadily approaches, now is the time to prepare your living space for the chilliest days of the year — because you definitely don't want to be caught unawares once that temperature dips. Since Walmart is the place for all things winter prep, it's no surprise that you'll find all of your indoor heating needs there. Whether you're looking to heat up a living room or a small space, or you're looking to keep the winter chill from sneaking in through your windows, the best products are affordable and can arrive at your house well before that first snowflake falls. Try an oscillating tower fan to keep your whole family toasty during movie night or an electric fireplace to add some holiday cheer. Here are our top indoor heating picks, perfect for any house or apartment:
If you're trying to heat a larger space up — like a living room — without having to increase your electric bill, try out a tower or radiator heater. There's a number of benefits to heating up your space with these: many use less energy, they come with certain protections (like automatic-shut off and tip-over protection) and you can customize the amount of heat it produces. A traditional electric tower heater simply needs to be plugged in and often comes with different settings: if your space is extra-large, you might want to try an oscillating tower heater to help it warm the whole room easily. A radiator heater is another great option. It uses oil to heat up a space: although it takes longer to warm a room up, the heat will last longer (even after you turn it off). Finally, if you're prone to losing electricity, a natural gas wall heater works without it and can also be used to heat up a garage. Here are some of the best options below: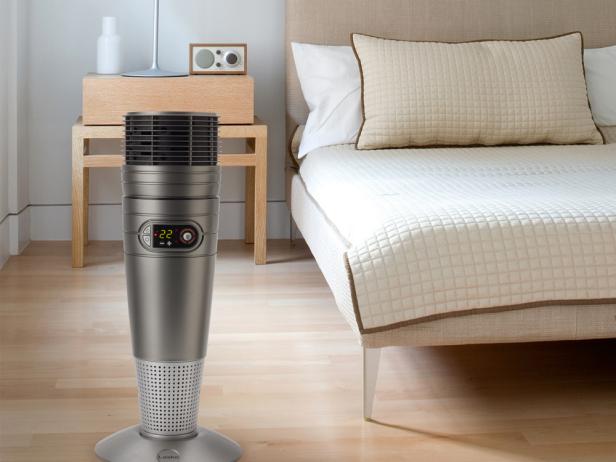 This ceramic heater from trusted brand Lasko has a few fantastic features: it comes with a remote control for ease of use, and can oscillate 90, 170 and 360 degrees. The digital reader makes it easy to see what temperature your home is, and it has two heat settings. The filter is easy-to-clean and helps it run smoothly all winter long.
Buy It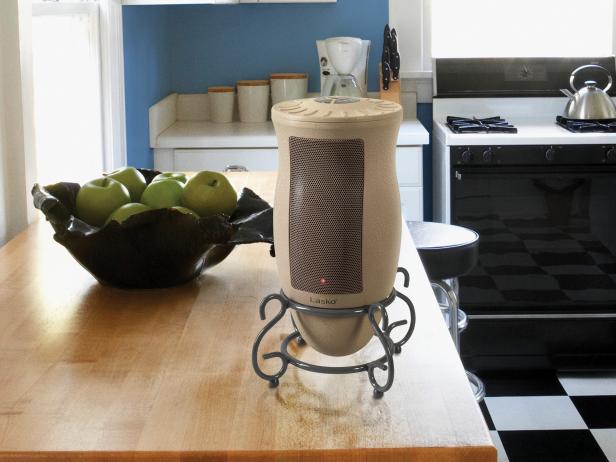 This ceramic heater proves you don't have to sacrifice style in order to heat up your room: it looks fantastic on any countertop, and will still heat up larger spaces. It has a seven-hour timer and oscillates, and even comes in a few sizes. It also comes with a remote.
Buy It
If you're always the coldest in your house or simply want to keep warm while you're working at your desk, a small personal heater is the best option — and they're often much more affordable than the larger models. These are primarily electric and come with the same features as their larger counterparts. They can also be great to take with you easily from room to room. Check out our picks below: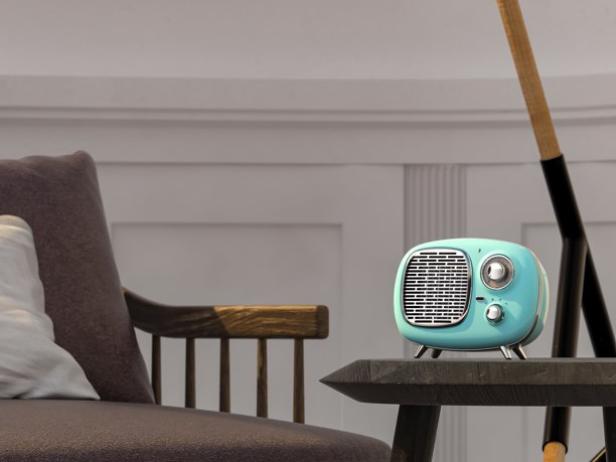 This adorable mini heater is perfect for a desk and has a few features that make it both fun and functional: it has two heat settings, overheat protection and a power indicator light. It comes in a few different colors, too.
Buy It
Shop More Personal Heaters Here
An electric fireplace warms a room up — but also adds gorgeous style to your space. This is a great option if you love the look of a fireplace but don't have access to the real deal. With the same look as a fireplace or stove, they make lovely substitutes: the flames flicker and look realistic, but without all the wood and work to keep it going.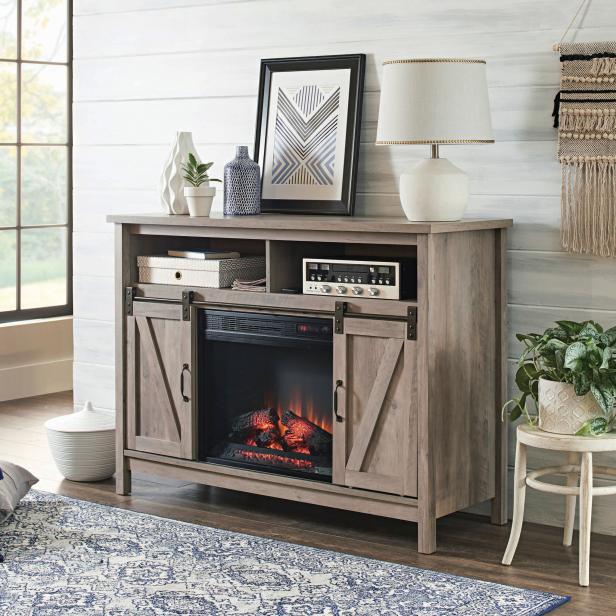 This rustic credenza from Better Homes & Gardens has storage space and can accommodate a 50" television, making it the perfect centerpiece for a household, as well as a way to heat it up. The extra storage space is helpful, and the electric fireplace heats up to 1,000 square feet.
Buy It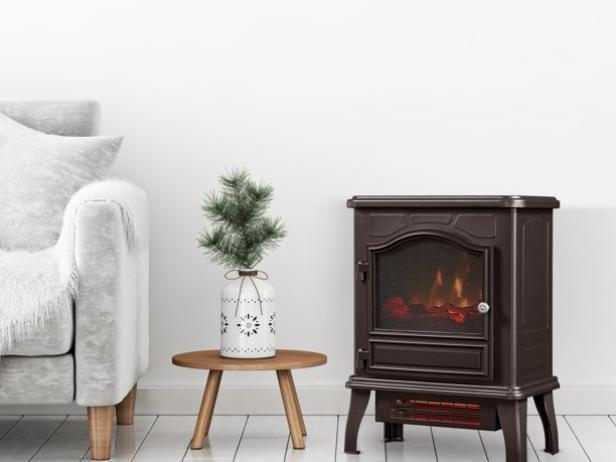 This electric fireplace comes in a number of colors, but this bronze one will add a classic look to your living room. The infrared quartz technology will warm your house without drying it out, and it has an adjustable thermostat. The energy-efficient fireplace is also easy to assemble.
Buy It
Another way to ensure your home stays warm this winter is to keep it properly insulated — and if it's not as insulated as you like, there are ways to improve it with ease. Adding some additional insulation to your windows, doors and any spaces the wind gets in can make a serious difference. They're affordable, easy to install and a smart way to winterize your space.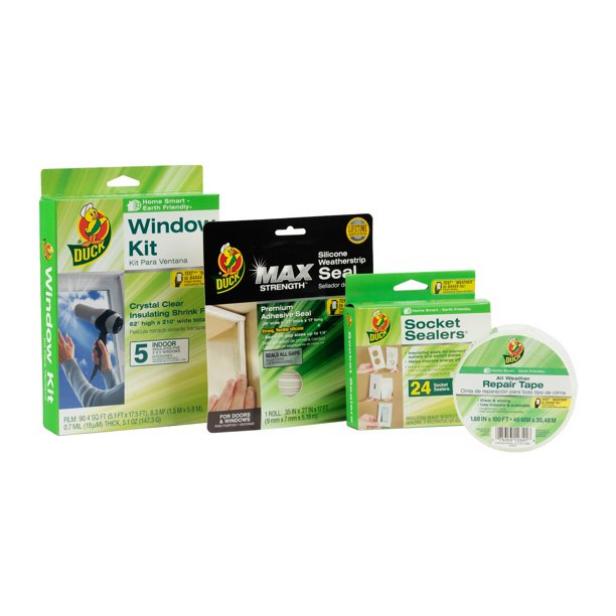 This insulation kit includes everything you need to keep the chill out this winter — including a five-pack window insulation kit, all-weather repair tape, 16 outlet sealers, 6 switch plate sealers, 2 switch plate covers and silicone weatherstripping seal. It's perfect for apartments, so if you have a house you may want to snag two.
Buy It
Firelogs, smart thermostats and electric blankets are other must-have accessories to keep your house warm this winter without having to spend a fortune. Additionally, don't forget another winter must-have: while humidifiers won't keep your house warm, it's a great accessory to pair with a heater. Since your house may be drier as the air gets colder, a humidifier keeps moisture in the air — and your skin, hair and sinuses will thank you.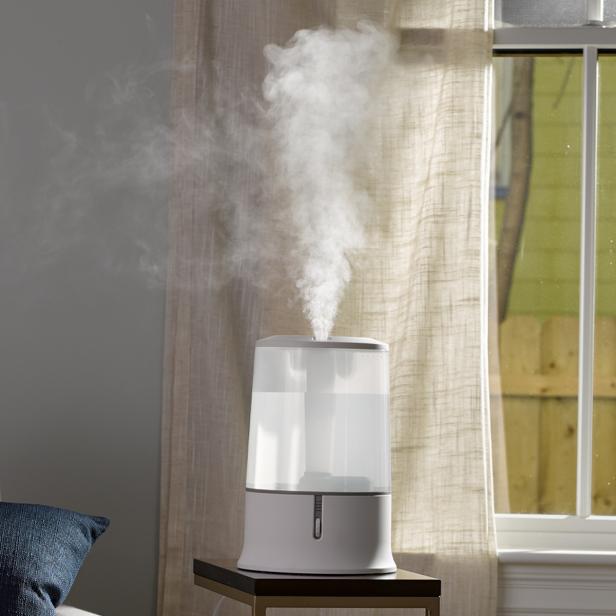 This filter-free, ultra-quiet cool mist humidifer has a tank that's easy to fill and clean, plus an essential oil tray that allows you to add an aromatherapy element. It can run up to 36 hours on one tank, and even has a light. It will help keep moisture in the air, which can be a huge issue as you heat your house.
Buy It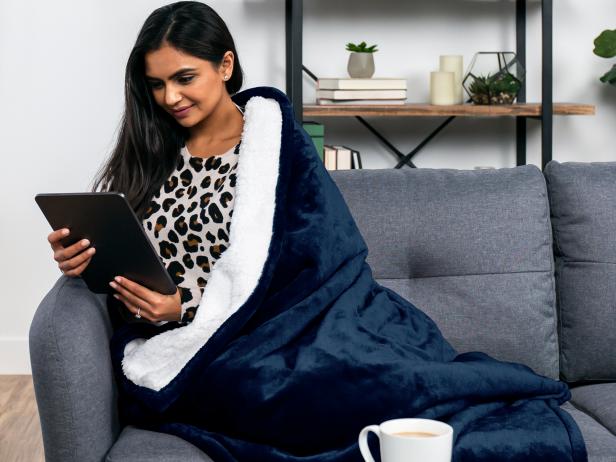 This incredibly soft, sherpa blanket has heating elements to it, with three different temperature settings and two-hour automatic shut-off. It has a removable power cord and is made of stain-resistant materials.
Buy It
More Ways to Prep With Walmart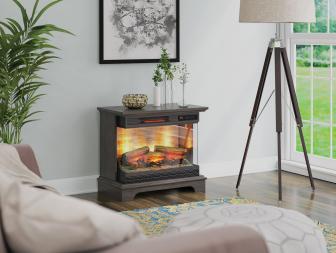 Secure your home, patio or vehicle before the big chill.
SHOP NOW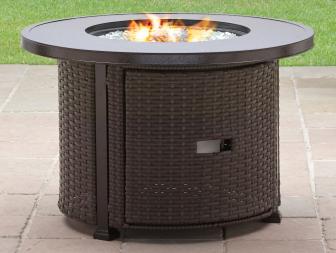 Ready your patio, deck, walkways and more for winter weather with help from Walmart.
SHOP NOW