Sow Cool: Give Your Lawn a Head Start With Dormant Seeding
Dormant seeding is the practice of sowing grass in the winter months when grass seeds are inactive.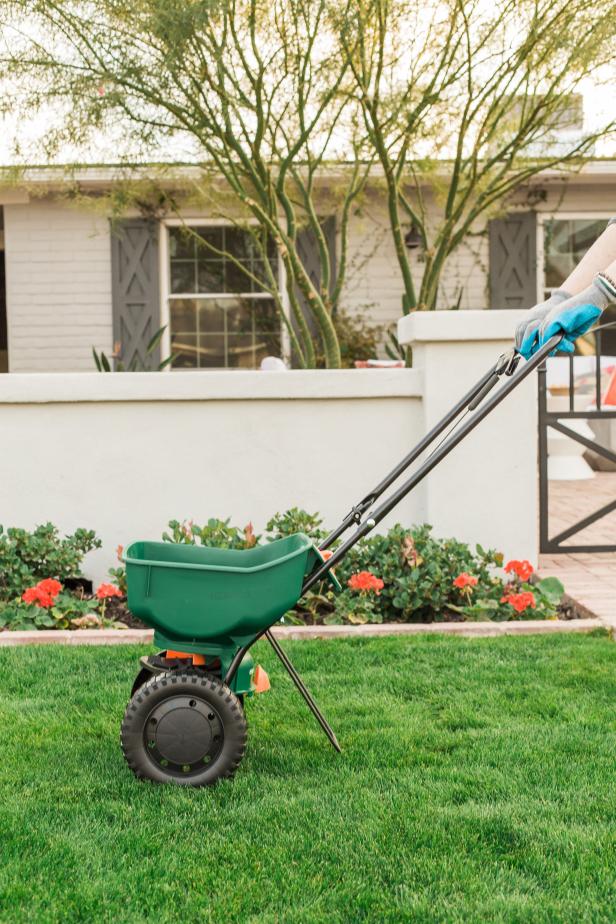 Seed the Lawn
Whether you're starting from scratch or nursing an existing lawn back to health, seeding is an important task you want to get right. Early spring is a good time to do this. Just keep in mind that colder soil conditions may slow growth down a bit. You can also seed in the fall if you miss the window!
Flynnside Out Productions
The snow has come and gone and will likely come again before we shake off the chilly gloom of the season. But temperatures have risen just enough to thaw the winter wonderland, giving homeowners a sad glimpse of what lurks below.
This time of year, instead of a blanket of lush green grass, the back yard is a muddy, murky and patchy reminder of a lawn that could use some attention. Nothing to be done but wait until spring, right? Not necessarily. Your lawn may not be ready for the mower, but seeding the lawn now now will help your lawn get a leg up on spring growth.

Dormant seeding is the practice of sowing grass in the winter months when grass seeds are inactive. While there is little value in scattering seed, broadcasting grass seed over bare or patchy areas between snowfalls gives seeds an opportunity to anchor in the soil before germinating. Subsequent periods of freezing and thawing will help the process along, creating cracks and crevices in which seeds may settle before eventually be covered over by shifting soil.

Dormant seeding may take place anytime during the months of November through February. However, in the last few years studies have shown that February may be the best month for deployment, with germination success rates as high as nearly 75 percent—a significant advantage over December or January rates of around 50 percent.

If planning to seed your lawn before that final thaw, follow these simple rules to ensure the grass will be greener on your side of the fence.

Seeds must make direct contact with bare soil.
Dormant seeding is most successful in soil that is loose or has been previously tilled.
Rake the area before seeding to agitate the soil and ensure it is free of debris.
Follow seed provider guidelines for broadcast coverage. Too much seed can be as detrimental as under-seeding.
Once seeding is complete, lightly rake the surface to cover seeds.
Keep off the lawn and allow the weather to do your dirty work. The cycle of freezing and thawing in the coming weeks will help the seeds set and any snowfall will result in even soil compressing, which will aid in germination.
Hold off on the use of any herbicides until after germination has set in.

Now go inside and have a little hot cocoa. Maybe hit the web and find someplace to take your mower for a tune-up. It's going to get a good workout on that beautiful lawn of yours.