How to Winterize Irrigation Systems, Hoses and Sprinklers
Learn how to button-up your watering gear to prevent cold-weather damage.
Winterizing irrigation systems is most important in Zones 7 and colder, where winter brings prolonged episodes of freezing (or below freezing) temperatures that can damage watering equipment. Even watering cans left outside can crack and develop leaks. Removing water from irrigation gear is the key to avoiding damage. Try these tips to prepare your irrigation for winter.
If you have an automated sprinkler system, it's important to get all the water out of pipes and sprinklers before freezing temperatures arrive. Aim to prepare your irrigation for winter about the time that autumn leaves are falling. Choose from several methods to complete this task: manual drain, automatic drain or blow-out.
With all methods, start by shutting off the main water supply to the system. Next, turn off the controller or timer or flip it to rain mode, which shuts down signals to the valves. If your system doesn't have a rain mode, take time to photograph or write down stations, start times and run times so it's easy to reset the controller next spring.
Manual drain. Open every manual valve, including any near the manifold. Elevate all fittings slightly to ensure they're fully drained. Fittings can crack if any water is still in the tubing.
Automatic drain. Your system may have flush valves installed at low points in the line. Each time the system shuts off, these valves open and drain any water remaining in lines. Double-check these valves to make sure they're functioning properly.
Blow-out. Use compressed air to blow the water out of the lines. Remove all end fittings before blowing out the lines or you'll risk damaging the system. Be sure to close manual drain valves after blowing them out. You can tackle blowing out the system yourself using any typical home-size air compressor (you need at least 50 psi) or hire this task out to an irrigation specialist. Many irrigation companies run winterizing specials in fall that include a general inspection of the system.
After draining all water from the system, remove any faucet assembly, including things like timer, filter or pressure regulator, and store these items indoors, protected from freezing temps. Seal the open faucet end of the system with a female hose fitting or simply cover it with a secure barrier of some type. This keeps dirt and critters from entering the system over winter.
Drain and store all other watering equipment, including garden hoses, watering wands, hose-end nozzles and hose splitters. Once items are drained, stow them for winter. It's best to store watering wands and nozzles in a spot where they won't freeze.
Shut off water to exterior faucets at the interior turn off. After closing those valves, go back outside and open faucets until water stops running and the line is drained. Cover exterior faucets with an insulated faucet cover. Typically these covers feature foam construction (tightened in place with wing nuts) or insulated bags (tied in place).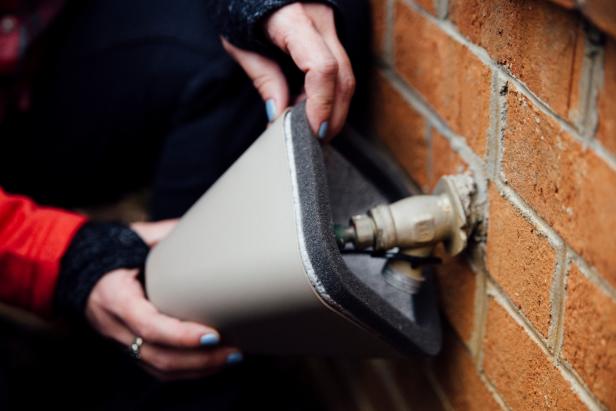 Andy Vinson, Loch & Key Productions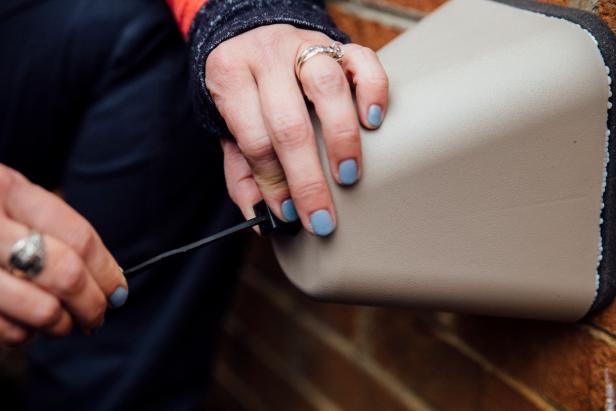 Andy Vinson, Loch & Key Productions
Before storing watering tools for winter, take time to inspect and repair things. Here's a checklist to help you get started.
Inspect fittings. Examine hose ends and quick connects, and replace anything that's broken, dented, rusty or loose. Remember that you can cut the end off a garden hose, add a new coupling and skip the chore and expense of buying a new hose.
Oil seals. A drop of silicone-based lubricant keeps O-rings, gaskets and washers soft and pliable. Look for these parts inside hoses, watering wands and irrigation system parts, including timer, filter, pressure regulator, valves and hose connections.
Add covers. Invest in hose-end plugs to cover open hoses and end fittings on irrigation systems. Keep the end caps loose enough that water from condensation can drain over winter.