The Many Benefits of Lavender
Discover the many benefits that lavender brings—to the garden and the home.
Celebrate the versatility of lavender by using this herb to its fullest. The benefits of lavender start in the garden, but when you're willing to harvest flowers, you can enjoy lavender benefits indoors, too. Lavender offers a host of uses in the home, from scenting linens, to giving fleas the brush-off, to seasoning foods.
If you're planting lavender, consider which lavender benefits you want to enjoy before making your final variety selections. For instance, if you plan to snip flower stems to make dried lavender bunches for decorating, choose a type of lavender that hangs onto its flowers after drying. 'Grosso' lavender (Lavandula x intermedia 'Grosso') is a favorite for drying because it doesn't shatter. It also packs intense fragrance into its blooms.
Grow lavender in your garden and you'll be rewarded with colorful flowers, wonderful fragrance and a feast for pollinators — all from a low-maintenance plant.
Learn How
On the other hand, if you're planning to enjoy a lavender benefit of making fragrant sachets or potpourri, you'll want to harvest lavender buds. Choose a type of lavender that releases its buds easily. 'Provence' lavender (Lavandula x intermedia 'Provence') drops its buds readily after drying and is the ideal choice when your goal is lavender buds.
We're sorry, there seems to be an issue playing this video. Please refresh the page or try again in a moment. If you continue to have issues, please contact us here.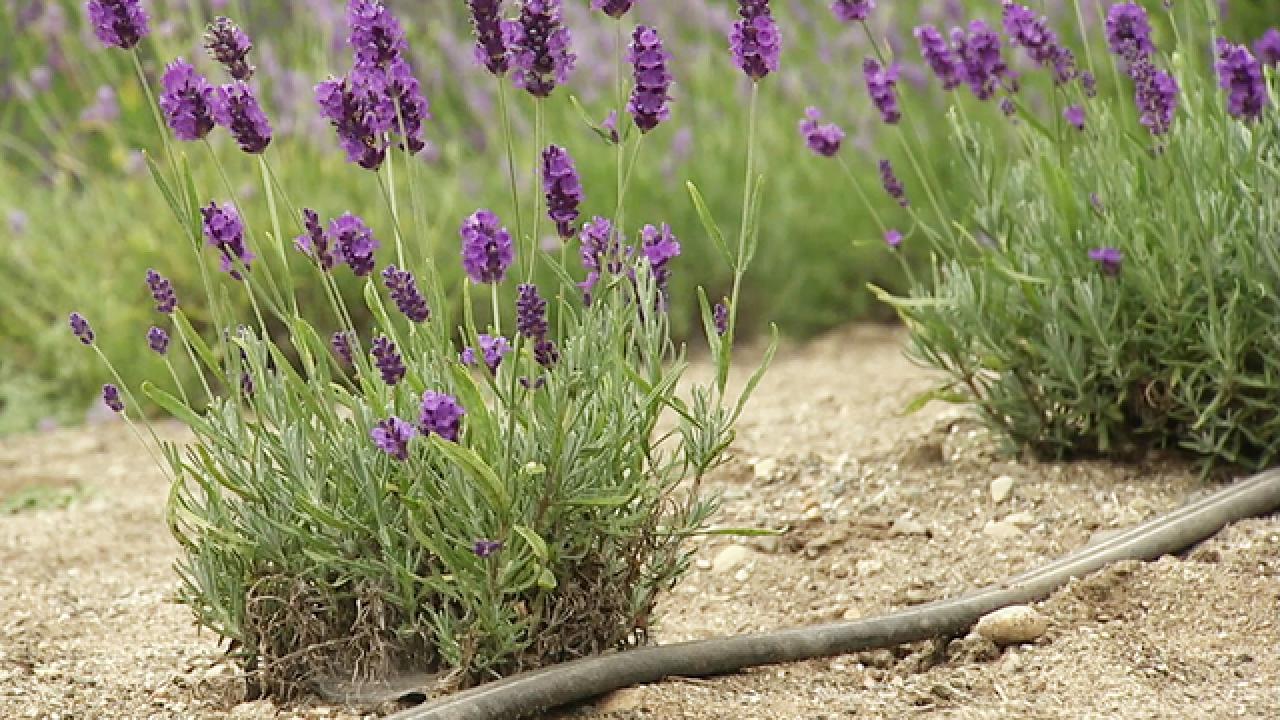 Make the Most of Lavender
The benefits of lavender extend beyond decorative uses. Here are some ideas for make the most of use of lavender and its many beneficial aspects.
You can also harvest lavender flowers and buds for making lavender oil. While handmade lavender oil, if not steam distilled, is usually more of an infusion, it still brings wonderful lavender benefits. The essential oils of this perennial herb are simply more diluted in a lavender oil infusion.
One of the key benefits of lavender is its relaxing, soothing properties. Lavender essential oil makes a terrific treatment for relaxing sore muscles, encouraging a good night's sleep or relieving tension headaches. Rub lavender oil onto muscles or temples for relief, or dot it on a cloth and slip it inside your pillow case for a soothing night's sleep.
Another benefit of lavender oil is to relieve itching and swelling of insect bites. Lavender oil can take the sting out bee stings and sunburns. Lavender oil also makes a good treatment for minor burns, helping to keep infection at bay and reducing inflammation. A medical benefit of lavender is as a wound wash. Lavender provides good germ-fighting properties and also promotes healing.
In the garden, take advantage of the benefits of lavender flowers in beckoning pollinators. Place lavender bushes strategically near a vegetable garden to lure bees and other pollinators. Or tuck lavender into a wildlife or butterfly garden, where its flowers will be abuzz with activity.
Don't overlook the benefits of culinary lavender in the kitchen. Flowers bring a sweetly spicy flavor to tea blends and lemonade. Or savor lavender in honey or butter on pancakes, toast or in cookie recipes.
Lavender's fresh scent can be useful in home cleaning. Dried lavender plus orange or lemon peels in a pot of boiling water can freshen a home, and tossing lavender sachets into the dryer can scent laundry. Grind lavender buds and add to baking soda for a carpet deodorizer and freshener.
Learn to make your own lavender oil with lavender you grow yourself.
Freshen up your space and encourage zzz's with the relaxing scent of lavender.