Learn what you need to know to grow lavender successfully.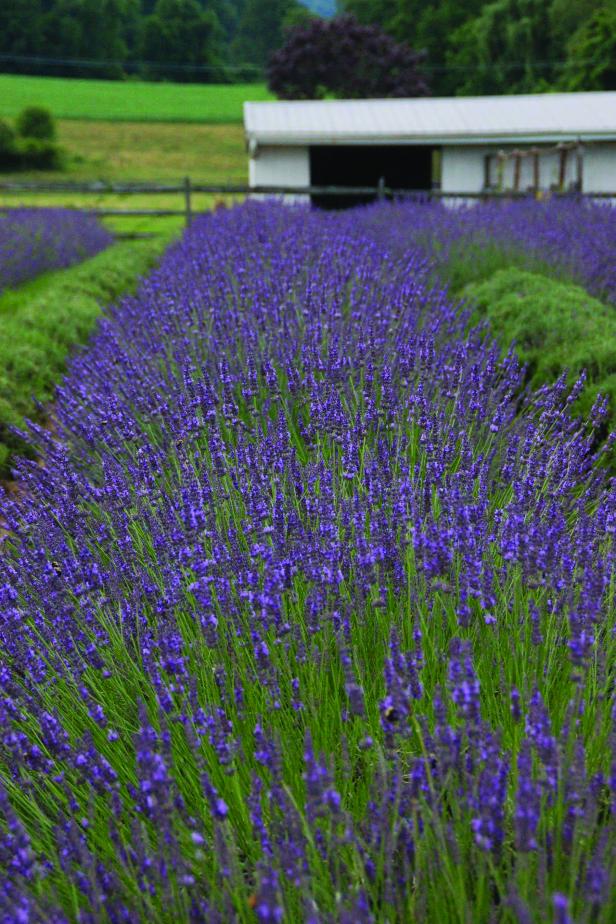 Lavender 'Phenomenal,' courtesy of Burpee
This perennial lavender has been developed for hardiness, so it stands up to heat, humidity, and winter cold. The plants also resist root and foliar diseases. Even deer leave them alone! Grow a patch of these deep blue flowers with silvery foliage for their incredible fragrance.
Grow lavender in your garden and you'll be rewarded with colorful flowers and wonderful fragrance—all from a low-maintenance plant. Growing lavender isn't a difficult proposition. Once you master the basics of giving plants a proper site and pruning regularly, you're on your way to a gorgeous, productive perennial.

Lavender growing hinges on providing the things that this pretty bloomer craves: sunlight and the right soil. Sunlight is easy—grow lavender in a spot that receives six or more hours of direct sun. Lavender is native to the Western Mediterranean, which offers plenty of heat and sun. You can amplify the heat plants receive by using a stone mulch or tucking lavender into planting areas near surfaces that radiate heat, like a stone wall, driveway or south-facing building wall.

Avoid crowding lavender into existing planting beds. This is one perennial that doesn't take well to overcrowded conditions. When growing lavender, give it enough elbow room to accommodate flowers. Ideally, try to space plants as far apart as they'll grow tall. Lavender needs good air circulation to grow at its best.

One secret to growing lavender that many commercial growers use is planting it into mounds of soil 18 to 24 inches tall. This provides the sharp drainage that lavender demands, and it also helps in situations where native soil is clay that doesn't drain well. Mix sharp sand or small limestone fines into soil to enhance drainage.

Pruning is a key part of growing lavender successfully. Harvesting flowers doesn't qualify as pruning. The right time to prune lavender is after it flowers. Most commercial lavender growers prune their plants after flowering in late summer or early fall. Pruning lavender slows down the process of green stems converting to wood, which helps maintain plant shape and flower numbers.

When growing lavender, it's important to realize that plants achieve their peak bloom usually during their third growing year. For most healthy, mature plants that aren't overcrowded, you can expect to see up to 1,000 flower stems per plant.

Growing lavender works well in a variety of settings. Lavender is a natural fit in a cutting garden. You'll reap plenty of bouquets when plants start flowering—and you can also dry lavender to use in bouquets and crafts. Add lavender to a wildlife garden because it's a wonderful pollinator plant. Once flowers open, they're usually abuzz with all kinds of bees, butterflies and other beneficial insects.

Lavender works well in a xeriscape garden design. Once plants are established, they're relatively drought-tolerant and do best when they don't receive supplemental watering (except in times of severe drought). When it's in flower and out, lavender has a strong architectural shape that suits modern, geometric garden designs. Surround your plants with gravel to enhance the modern ambience.

Learn All About Lavender
01:02