Quick Tips for Second-Home Buyers
These four questions will help you decide if a second home is right for you.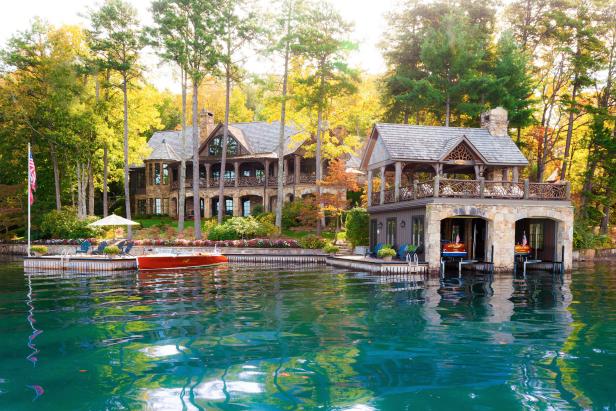 Exterior and Boathouse: Luxe Lakefront Cabin in Tiger, Ga.
Sunlight sparkles off the glassy lake surface, inviting guests to take a boat out or dive right in. The second story of the boathouse includes a spacious covered porch.
Harry Norman Realtors, a member of Luxury Portfolio International
When shopping for a second home, take your time. Be patient. Weigh the pros and cons of each place.
How often will you visit and how much time will you spend there?
Is it worth the money?
What will the price appreciation be, realistically?
How much will you have to pay every year for landscaping, association dues, garbage collection and taxes?
Make sure you can get the insurance you need, particularly if you want to buy a home near the beach.
Compare mortgage products. Loan standards and rates for primary and secondary homes are virtually identical, unless the lender considers the house an investment property. That could push the interest rate up 1.5 to 2 percentage points.

In making a down payment on your second home, you can use the equity in your primary home. You can either extract the equity by taking out a "cash-out" refinance, or by getting a home equity loan or an equity line of credit.
Generally speaking, interest on a mortgage for a second home is deductible from federal income taxes. But if you borrow from the equity of your first home to make a down payment on the second home, you can write off the interest on only the first $100,000 of equity debt.
(Information from Scripps Howard News Service was used in this article)