6 Heartwarming Snacks Your Valentine Will Love
Strawberries, candies and chocolates galore! We're sharing six perfectly scrumptious snacks that are certain to appease whomever you're crushing on this Valentine's Day.
We're sorry, there seems to be an issue playing this video. Please refresh the page or try again in a moment. If you continue to have issues, please contact us here.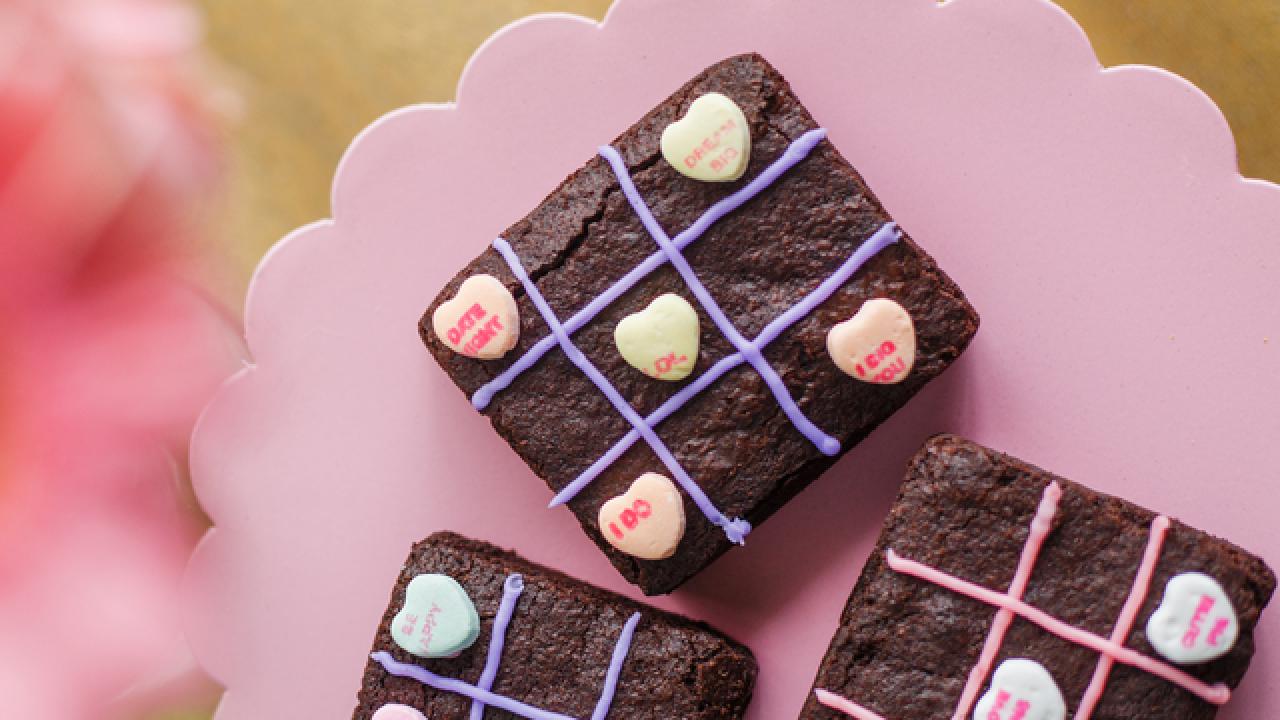 Whether you love the Valentine's Day basics, or prefer something more inventive, one thing is certain. It takes a whole lot of creativity to come up with fresh and imaginative sweets for the day of love. Try wooing your Valentine with one of these delicious treats that kids of all ages will adore.
Simply Sweet Strawberry Milk
Warm your Valentine's heart and soul with this hot strawberry milk. Crush conversation heart candies into small pieces, and place them in a dish. Next, place a small amount of simple syrup in a shallow dish. Dip the mug into the simple syrup, and follow by dipping it into the dish of crushed conversation heart candies. This will give the mug some holiday flair. In the mug, add 2 tablespoons of strawberry powder and 1 cup of hot milk. Mix thoroughly. Top with whipped cream and more conversation hearts, and serve to your honey for a love-filled drink.

Chocolate-Covered Strawberry Bark
For a twist on an old classic, look no further than this berry-good, berry-filled yogurt bark. Begin by placing 30 ounces of plain Greek yogurt into a bowl. Add 1/4 cup of maple syrup and 1 teaspoon of vanilla to the yogurt. Mix thoroughly. Cover a baking sheet with parchment paper and spread the yogurt mixture evenly on the baking sheet. Lay sliced strawberries and mini chocolate chips on the surface of the yogurt and finish with a pink icing or chocolate drizzle. Freeze until hardened. Break apart and enjoy!
Who doesn't love an ice cream sandwich, and what better way to spread love and Valentine's cheer than with a holiday-themed cookie sandwich? Place a couple of scoops of ice cream on the bottom of one cookie, and top with a second cookie. Compress the cookies together until the ice cream has reached the outer edges of the sandwich. Place pink and red sprinkles in a dish and roll the cookie in the sprinkles until all exposed ice cream has been covered in sugary confetti pieces. Store in the freezer until ready to serve.
Cupid's skewers are the perfect no-candy treat option. Cut out different types of melon with a mini heart-shaped cookie cutter, and slide the cut pieces onto a wooden skewer. Once all the fruit has been added, place two pieces of washi tape on one end of the stick to represent the arrow's fletching. Place a larger piece of washi tape on the opposite end, and cut into an arrow shape to bring Cupid's skewer to life.

Give your Valentine butterflies with this simple sweets-filled pack. Fill a small plastic baggie with your favorite mini candies. Cover a clothespin in washi tape. Separate the candies in the bag into two sides, and pinch the two compartments together with the clothespin to create the butterfly wing shapes. Be sure the clamping side of the clothespin is at the top of the bag. Shape a single pipe cleaner into two antenna, and secure it with the clothespin to complete your butterfly.
For an easy, yet completely lovable snack, create tic-tac-toe brownies by simply icing a few lines and adding conversation heart candies. This snack not only acts as a delectable treat, but doubles as a mini board game. Create a tic-tac-toe board grid on the brownie with icing. Place small icing dots on the grid to secure the conversation hearts to the brownie. Pass along a meaningful message by lining up your favorite conversation candies before sharing.