20 Gift Ideas for Coffee Lovers
If your daily mantra is "but first ... coffee," these coffeemakers, accessories, mugs and more will help you be your own barista and start each day on a caffeinated kick. Plus, they make great gifts, too.
Keep in mind: Price and stock could change after publish date, and we may make money from these links.
Is a piping-hot cup of joe the only way to get you through the morning? Us, too. Kick-start your daily routine with these home coffee-brewing products that will take your caffeine game to the next level. From programmable coffeemakers for a simple cuppa to full-fledged shop-style espresso machines, these essentials will help you brew barista-quality coffee from the comfort of your kitchen. Plus, they're perfect for holiday gifts, too.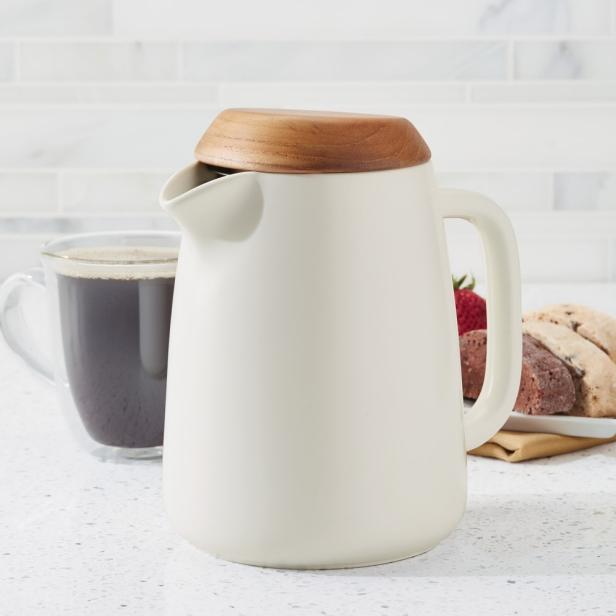 Bring classic style and casual class to every morning coffee service with this 34-ounce coffee pot. Featuring a wide handle for comfortable pouring and topped with a teak wood lid, the carafe also has a stainless-steel filter for managing grounds and an easy pouring spout to minimize drips.
Buy It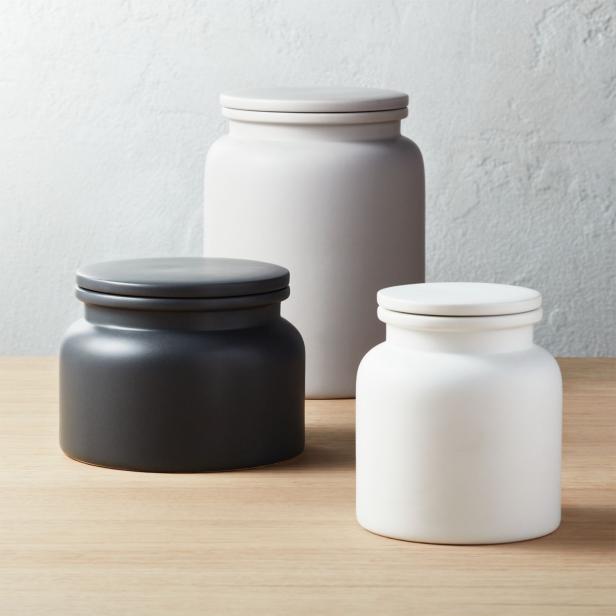 Kitchen canisters can sometimes look too cutesy, but we're absolutely in love with this simple, modern set. With a black, white and gray color palette, this three-piece canister set is the perfect pick for your coffee station. They'll hold coffee grounds, beans, sugar and even tea bags.
Buy It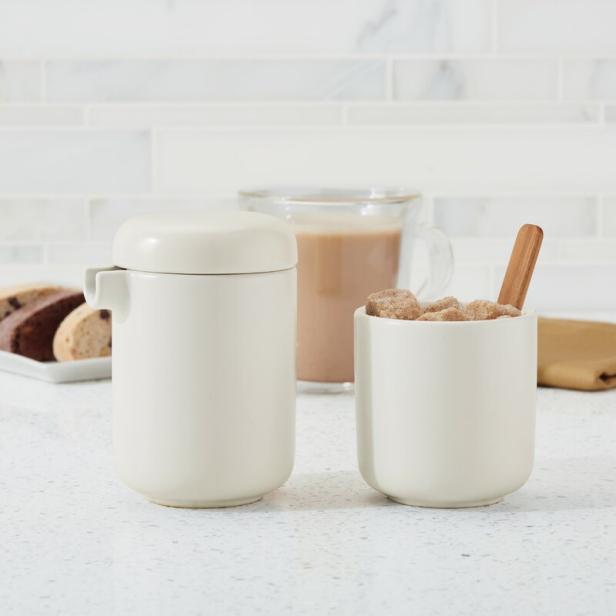 Keep the cream and sugar within reach with this sleek sugar and creamer set. This serveware set is constructed from durable, high-quality ceramic to provide a stylish countertop look while conveniently keeping sugars, creamers and milk on hand for at-home coffee.
Buy It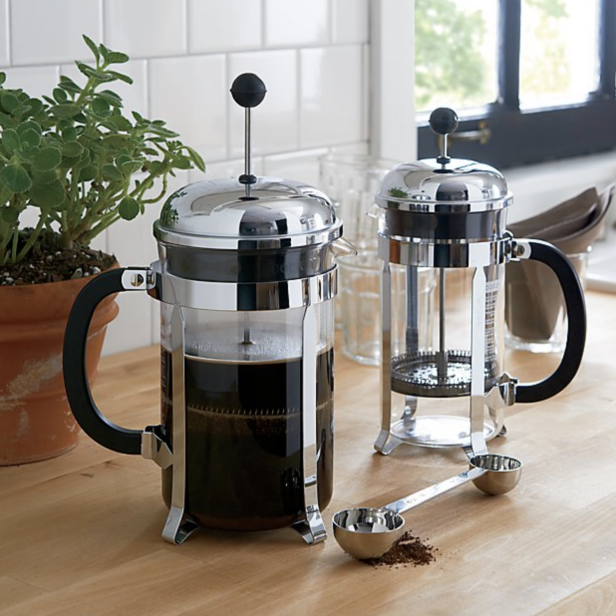 Are you just using a regular spoon or measuring cup for your coffee grounds every morning? It's time to treat yourself to your very own coffee scoop. This solid stainless-steel spoon is sturdy enough to last you through all your future caffeine buzzes while ensuring you get the perfect amount of coffee grounds for each and every cup.
Buy It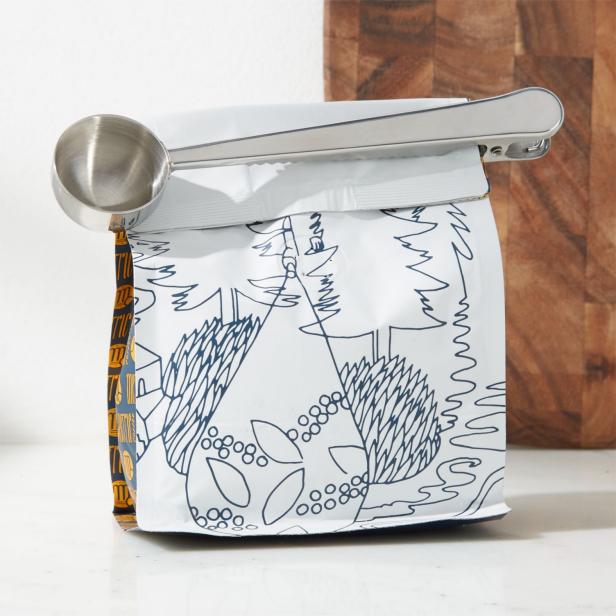 Here's an adorable coffee scoop that ensures you get the perfect amount of grounds every single time. But wait, there's more! After you scoop out your coffee, you can use the scoop as a clip on your coffee bag to keep your beans or grounds fresh.
Buy It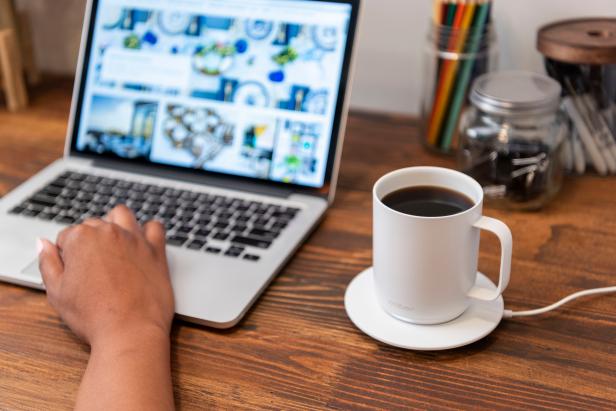 We're obsessed with this smart mug that keeps your coffee (or tea) heated exactly at your preferred temperature, which you can control from an app. No more reheating your morning coffee in the microwave! The mug will stay charged for a little over an hour off of the charging dock.
Buy It
Every coffee lover needs a favorite mug, and you'll want to use this beautiful handmade ceramic mug from Etsy creator BirdmansHome every single day. Made in Poland, the mugs hold 12 ounces comfortably and are dishwasher and microwave safe.
Buy It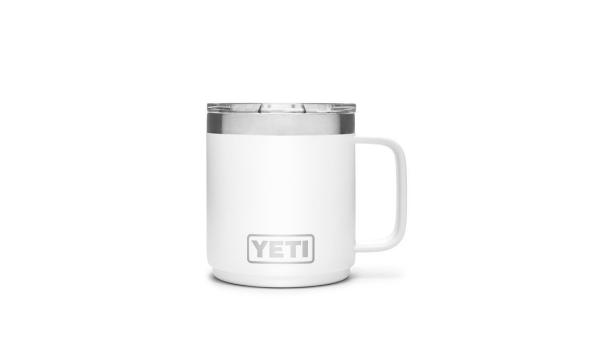 This mug might look like your everyday drinking vessel, but it's actually loaded with top-to-bottom insulation to keep your coffee hot from the first pour to the last sip.
Buy It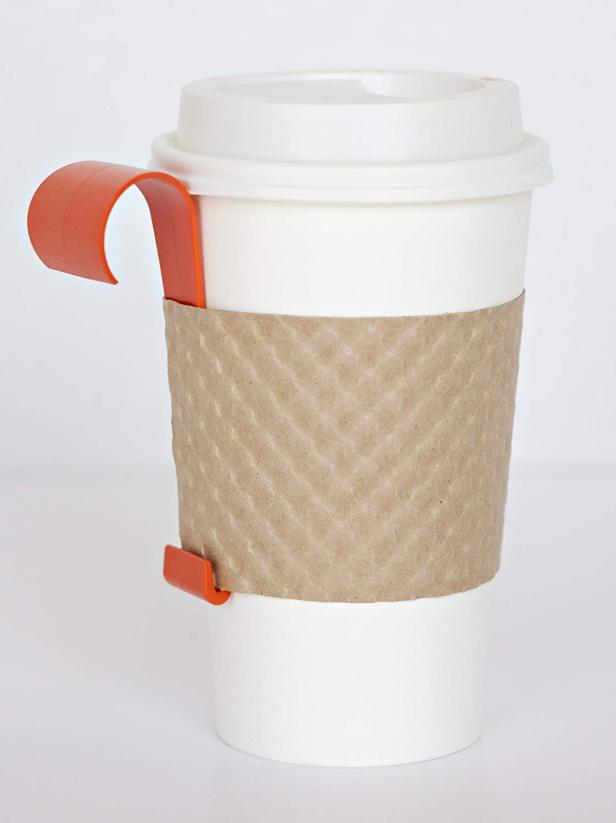 Here's the ultimate gadget for hardcore coffee lovers: a JavaHook! This pack of three plastic hooks easily slides into the to-go sleeve on your coffee cup, allowing you to easily secure it to a shopping cart, stroller or even on your car door handle. Wherever you go, your coffee can now hang out with you.
Buy It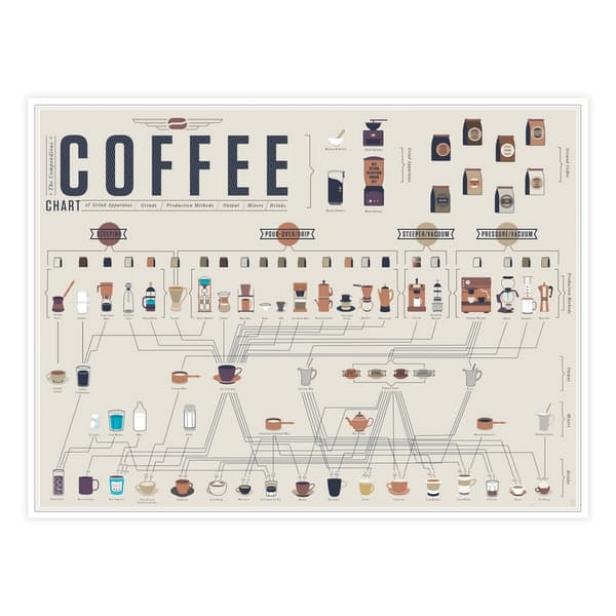 Brooklyn-based design company Pop Chart crafted a meticulous taxonomy of the rich and varied ways to prepare a cup of coffee, including the ingredients, methods and names of dozens of different coffee drinks. This one's perfect for the barista in your life.
Buy It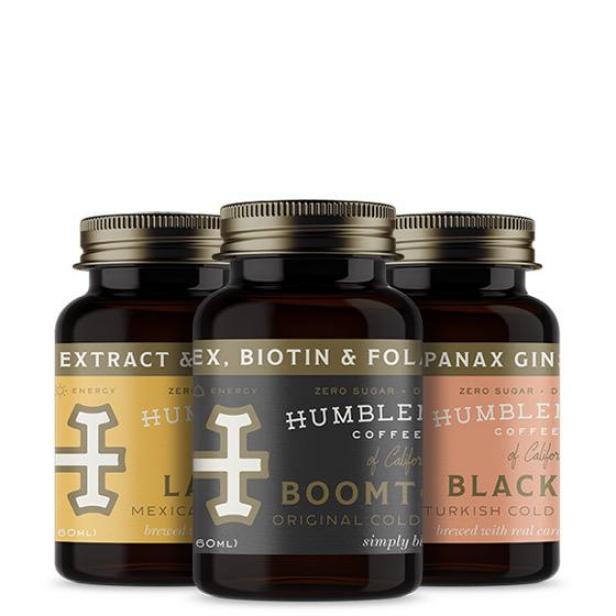 SoCal-based Humblemaker Coffee Co. combines energy and wellness with their perfectly-balanced cold brew shots that are infused with multivitamins, antioxidants and other essentials for targeted functions. In this sample pack, you'll get to try each flavor: Boomtowne, La Fonda and Black Sea. Once you find your perfect match, you can grab an eight-pack or subscribe and customize your delivery schedule so your fridge is always stocked.
Buy It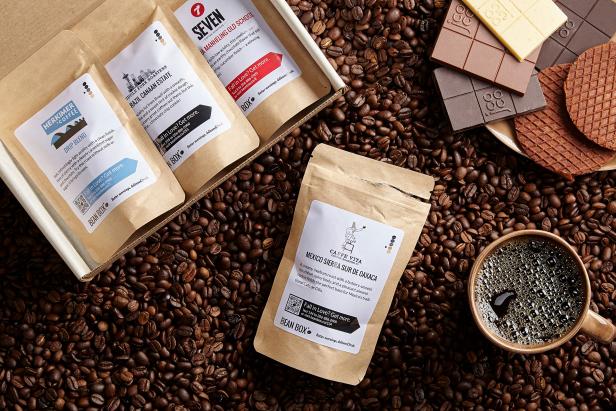 $68 (3-Month Subscription)
If you like to mix up your coffee beans and always stay on top of new coffee roasts, why not sign up for a monthly subscription? This box features four unique roasts each month curated by the folks at Bean Box. They choose from the most renowned roasters from all over the world, so you're sure to get a delicious variety each and every month.
Buy It
3 Gifts for Coffee Lovers
00:56
No matter your budget, there's a gift for the coffee lover on your list. Check out why a milk frother, a portable coffee press and an Ember smart mug make the perfect gifts for coffee lovers.
More Coffee Buys, Tips + Recipes