Caramel Apple Martini Recipe
Whip up our signature cocktail for your next fall get-together or Thanksgiving dinner.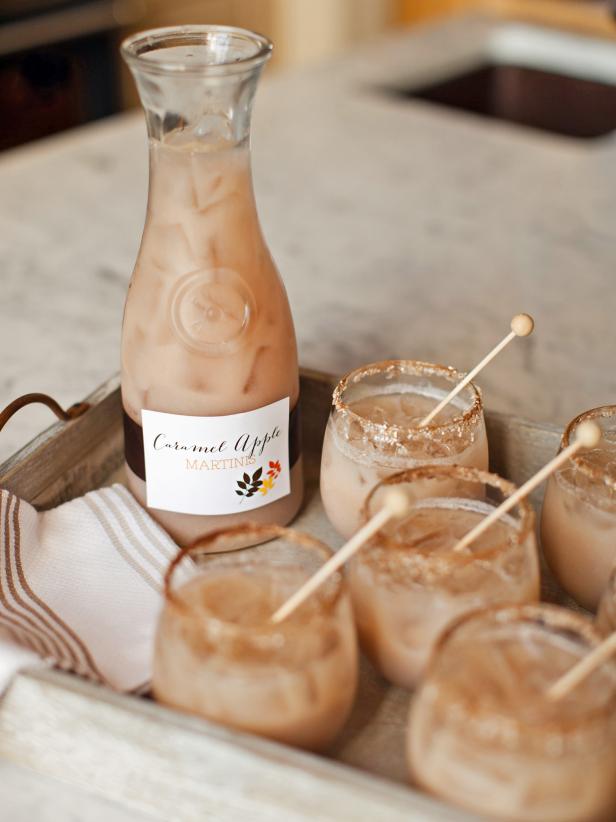 Caramel Apple Martinis for Thanksgiving
It's a great idea to have a signature beverage at any celebration. For Thanksgiving, choose something seasonal like these caramel apple martinis. Dress up the glasses with cinnamon sugar and a wooden stir stick.
1 oz. Baileys Irish cream
1/2 oz. apple schnapps
1/2 oz. butterscotch schnapps
2 oz. half-and-half or whole milk
coarse sugar
ground cinnamon
1: Rim glass with coarse sugar mixed with cinnamon.
2: For each cocktail, pour all ingredients into a drink shaker.
3: Fill shaker with ice then shake and strain cocktail into a chilled glass, with or without ice.