7 Easy Home Projects You Can Tackle This Weekend
Complete one of these tasks to feel accomplished all week.
You know that thing called a "runner's high?" Well, you can experience that feeling without ever stepping foot on pavement. Finishing a project around the house (especially one that's been on hold) gives the same sense of satisfaction as running three miles.
Here are seven simple tasks you can do this weekend that make a big difference. Just pick one or two of these to focus on, though, so that you don't get overwhelmed. The goal is accomplishment, not burn-out.
Clean out the pantry and/or fridge.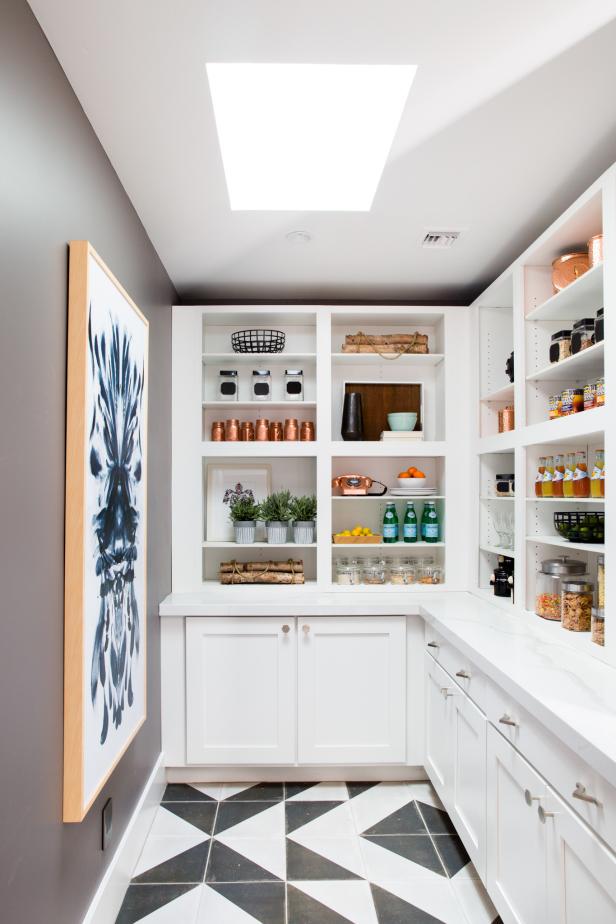 Attractive Art
The storage area of the well-organized pantry also features quartz counters and Shaker-style white painted maple cabinet doors with wall art for decoration and the same funky hardware used for the black cabinets in the kitchen.
How to Organize the Fridge
01:10
Learn the best way to organize your refrigerator and freezer.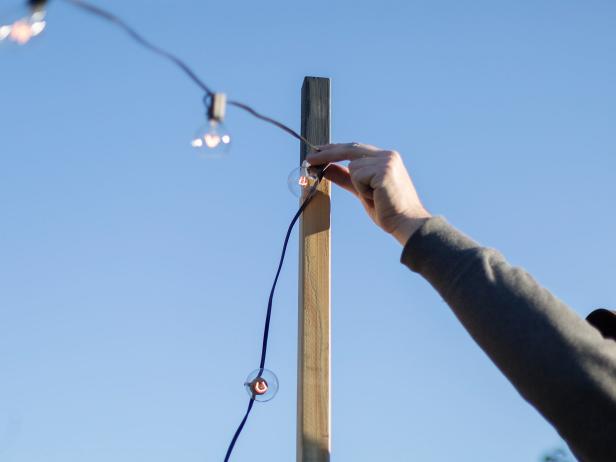 How to Hang Outdoor String Lights From DIY Posts: Add Lights
Arrange the planters in a rectangle no more than 10' apart. Secure one end of the string lights to one of the cup hooks with the hook attached to the light, or with cable ties or twist ties if no hook exists. Continue stringing the lights, making an outline of the planters. When you have reached the first planter and have formed a rectangular outline of lights, begin zigzagging the lights from one side of the outline to the other, spacing the passes of string far enough apart so that they will be evenly distributed to the end. Secure the end to a cup hook as you did the beginning of the string. Attach an outdoor-safe extension cord and plug into an outlet.
Do a cleanse... for your closet.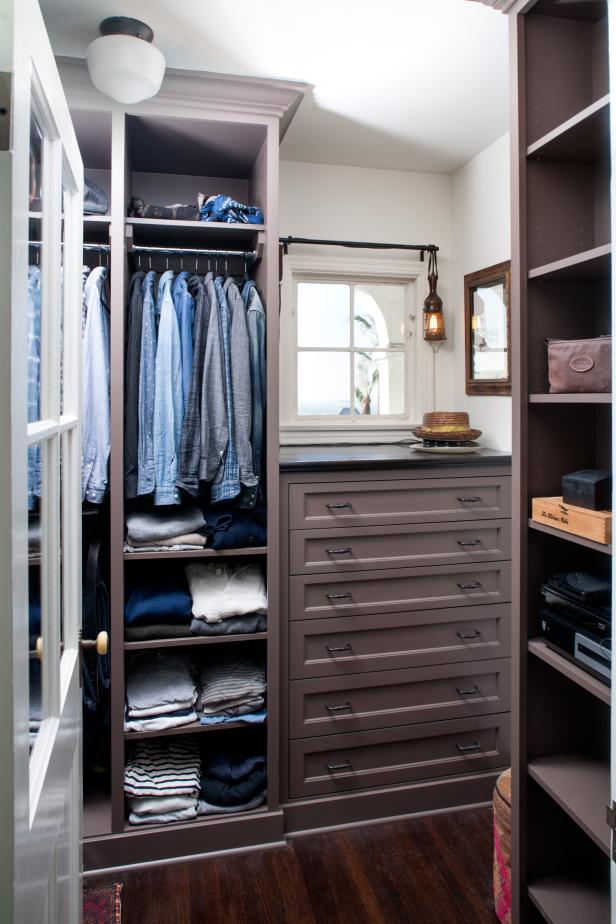 Men's Walk In Closet With Drawers, Shelving and Hanging Space
Built-in storage fixtures provide maximum storage in this men's walk-in closet. Drawers are stacked below a small window providing some natural light to brighten the room. Shelves provide room for folded clothes and hanging clothes, creating an organized, clean space. The dark neutral tone of the shelves contrasts well with the bright white walls and ceiling.
With spring just around the corner, it's time to clear out old sweaters and shorts to make way for fresh new styles. There's no denying that cleaning out the closet is dreadful, but we broke down this task into manageable 15-minute segments. Here's how to purge your closet in one hour.
Clean a cast-iron skillet the right way.
Cast Iron Cleaning Tips
01:02
Follow these quick tips to ensure your cast iron pan will last forever.
Not only are herb gardens small-space-friendly, but they're great for beginner gardeners, too. Plus, these gardens take no time at all to put together. Start by planting these 10 herbs.
Save time; use the washing machine.
Focus on the little things.