10 Things You Probably Forgot to Clean
Don't let these easily forgotten germs lead to a dirty home!
We're sorry, there seems to be an issue playing this video. Please refresh the page or try again in a moment. If you continue to have issues, please contact us here.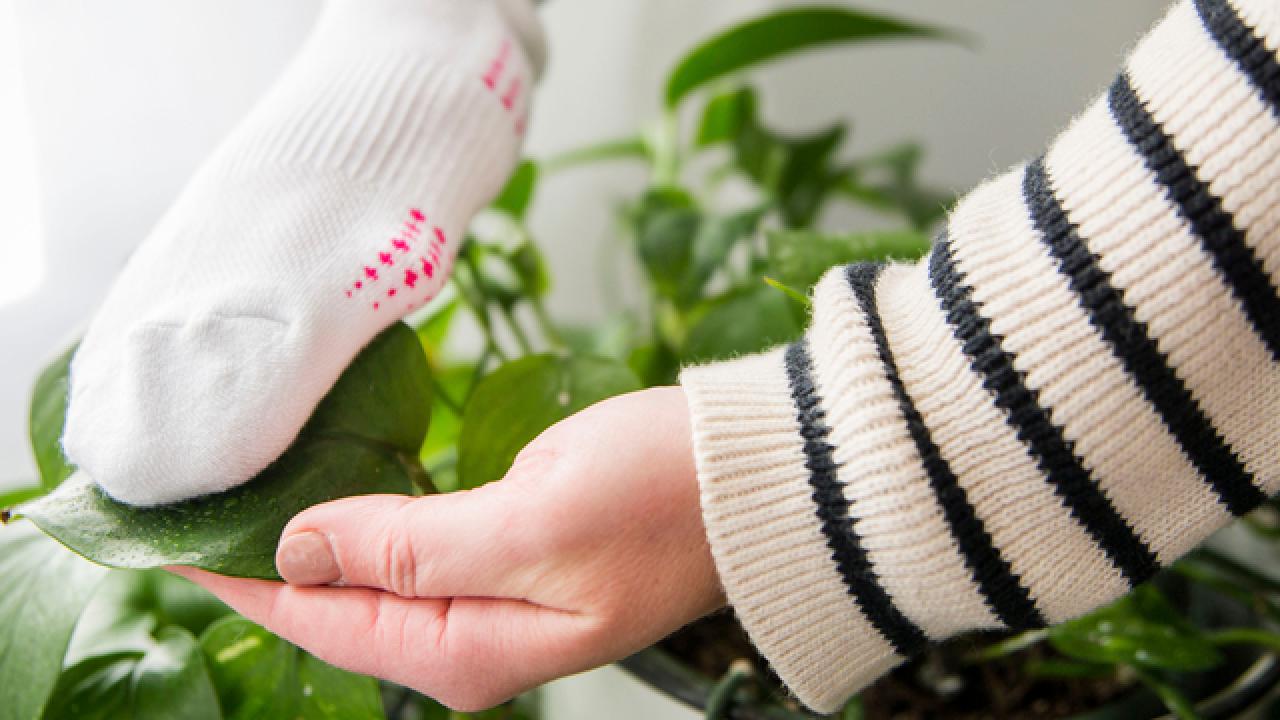 Even if you have the cleanest house on the block, there are almost always hidden or hard-to-see things in your home that could use a good cleaning. Have no fear! We've compiled a list of what to clean and how to clean it. Consider this your spring-cleaning to-do list!
Though you may never think to clean it, a TV remote is a hotbed for germs. Think of all the times you were sick and clinging to that remote like it was your lifeline. To clean it, just mix a 1:1 ratio of water and rubbing alcohol and wipe the remote using a cotton swab. Finish it off by wiping it down with a dry rag and get back to binging your favorite show with no germs getting in your way.
Though irons may not be covered in germs, they do tend to get coated with burnt-on crud. To remove, simply scrub with a cloth and some toothpaste. Follow up with a damp rag and your iron will look brand new!
Can openers have just as many food germs on them as any other utensil, but a quick rinse every now and then is often all they get. Even if you clean them consistently, they typically develop rust spots on the moving parts. To remove the rust, soak the metal end in white vinegar and scrub clean with a toothbrush. Rinse clean and use a hairdryer to remove any moisture and prevent future rusting.
Before we say anything else, unplug your toaster. This is a crucial first step. Now that we've gotten that out of the way, toasters are gross. If you've never dumped the thousands of bread crumbs out of your toaster, prepare for a shock. Start by dumping the crumb tray if your toaster has one. Next, turn the toaster over and shake out as many crumbs as possible. Use a small, clean paint brush to reach nooks and crannies inside the toaster and brush out the crumbs. To clean the exterior, first wipe with a damp soapy cloth and then shine the stainless steel with white vinegar.
There is no greater feeling than opening your windows for the first time in the spring — until you see the grimy coating of dirt that has been hiding in your window sill all winter. To remove this thick coating of dirt and dust, use soapy water. A small foam paint brush will aid in getting in the hard to reach areas and a dry cloth will help wipe it all clean.
We've all experienced the shock whenever you turn a fan off for the first time in a while and witness the clusters of dust that are covering every surface. To bid farewell to the dust, unplug the fan, remove the front grill and wipe all the surfaces with a damp cloth. If there are hard to reach areas, a toothbrush will do the trick. For extra-tough messes, soak the grill in a soapy water bath.
If you've noticed your vent hood doesn't seem to be venting as much lately, it probably means your filters are full. No worries! To clean up dirty hood filters, simply heat up a large pot of water, soap and baking soda. Place the filters in the pot and use a stiff brush to scrub clean after allowing them to soak. Allow to dry and put back into place.
Smelly garbage disposals can stink up an entire house. If you've noticed a lingering smell, you can take care of it with this easy trick. Cut a few lemons into small pieces and place in an ice tray. Fill the tray with white vinegar and, once frozen, toss a few cubes in the disposal and turn on. Repeat this process until the smell is gone.
Nothing brings life to a house like a variety of gorgeous indoor plants. However, nothing says "lifeless" like houseplants covered in dust. To rid yourself of this unsightly problem, use a feather duster to brush off any loose particles. Next, cover all the leaves with water and use an old sock or rag to gently wipe away the wet dust particles.
If your house is seeming a little dim, you may need to clean off your lampshades. Hair, lint and dust easily cling to a lampshade. To clean them up, simply wipe the surface with a lint roller.