Designer Confession: I Use Faux Plants and Here's Why
Let's get this out of the way: I love faux plants, I use faux plants and I give you full permission to use them, too.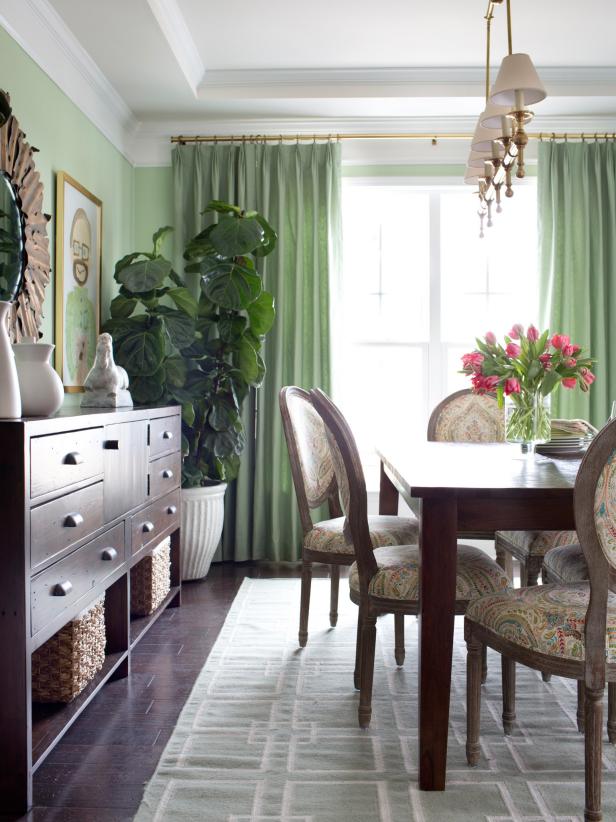 Sage Dining Room With Fiddle Leaf Fig Tree
For a tone-on-tone effect, the formal dining room is equipped with several tints and shades of spring green. This subtle change in color adds a layered effect that's elegant and understated but tonally in check with the greens seen in the adjacent great room. Layering several shades and tints of the same color is an excellent way to introduce color into your home without the hues becoming too contrasted or intense.
Flynnside Out Productions
Now, if you're an awesome gardener, botanist, plant lover, green thumb wearin' gardenista , I take my hat off to you. HARD. Please know that I fully support your efforts and wish you endless luck and deeply-felt support as you grow plants and grow them well. I, on the other hand, am a plant serial killer that is currently wanted in 17 states.
I am now madly in love with faux plants. I stand up loud and proud for faux plants. Follow these important faux plant tips and you'll soon be a card-carrying member of the "I never have to water these babies again, and they will look amazing forever" club.
Only Buy High-Quality Faux Plants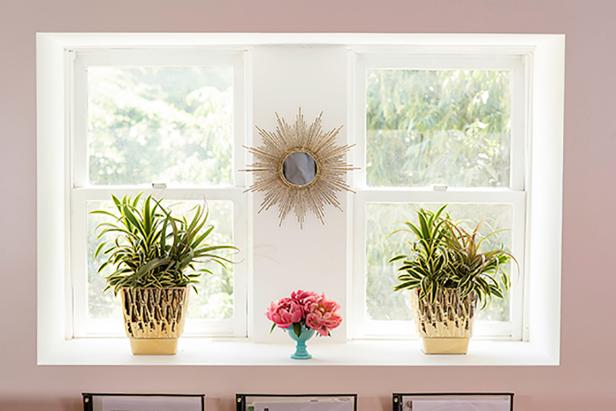 Plants Accentuate Window Sill
Usually, when you think windows, you don't think decoration, but this window has become the focal point of this space. The two slender mirrors add plenty of natural light to the space, which is reflected off of the small, starburst mirror in the center. A green plant sits in front or each windows to add a touch of nature, while fresh pink flowers in a turquoise vase give the window a little splash of color.
If you're going to go faux, you have to commit to top-shelf materials. Trust me on this one: only the very best faux plants will trick everyone into thinking your thumb is green and not black. This means you're going to have to spend a bit more money, as the best faux plants are pricey. Just remember, this plant will last you a super duper long time.
Here are some good things to look for: a real looking trunk or stems, imperfect leaves, a beautiful pot (though don't worry too much about this one cause you can always switch it up!) and something that looks kind of like dirt.
Not Every Type of Plant Looks Good as a Faux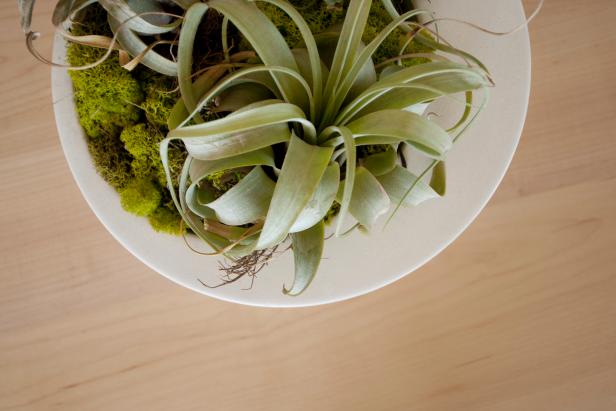 Tillandsia Plant Centerpiece
A Tillandsia plant makes a perfect centerpiece for a beachfront dining room.
Personally, I'm not at all into any sort of faux flowers. I know that some good ones exist out in the world, I just think they're few and far between.
I also think they eventually give you away, as it's not possible that you would have a beautiful arrangement of peonies on your dining room table that looks exactly the same and never dies.
Certain plants really lend themselves to the faux treatment, with succulents being at the top of the list.
Put Your Fake Somewhere It Could Grow if It Wasn't Faux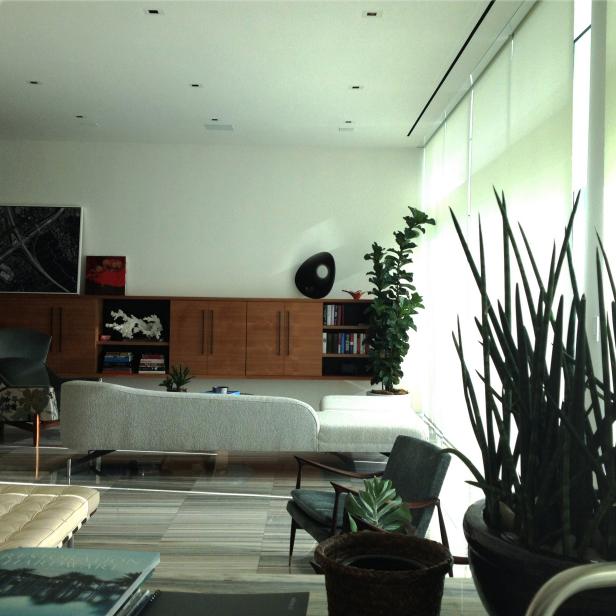 Sleek Modern Living Space Filled With Indoor Plants
Tons of indoor plants add a lovely natural element into this sunny, modern living space. Floating shelves and recessed lighting keep the space open and clutter free.
This might seem obvious, but it's a good reminder to think about the placement of your faux plant. If you stick it down in the basement, where there is no natural light, that will be a dead giveaway (no pun intended). Put it in a spot in your home where it easily could grow, and that will help to convince people that it might be real.

Make Your Plant Look Less Fake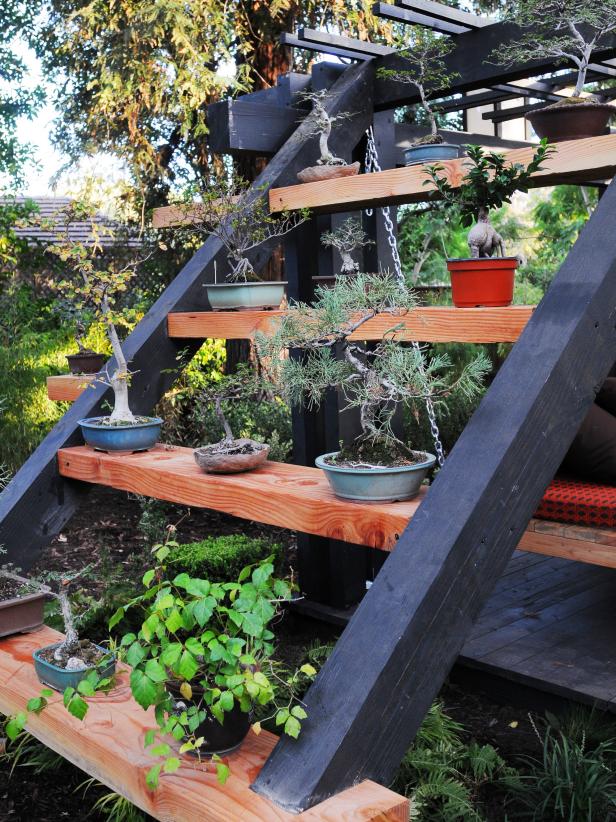 Contemporary Pergola With Plants
A contemporary wooden pergola features a ladder with several potted plants.
There are a few things you can do to help your faux plant look less faux. A great trick is to re-pot the faux plant in a new container, and when you do, use real dirt. Also, make sure to dust your plant regularly. I sometimes will even put one of those self-watering devices in the pot to throw people off.
If you do still want to keep some live plants around as well, you can also mix the faux plants with the real plants. You can even try using your faux plant outside if you live somewhere with a mild climate.