DIY Spring Decor Projects for Every Room in Your Home
Dust off the last crumbs of winter with these fun and colorful DIY projects you can tackle in a weekend or less.
With spring comes sunshine, bright colors and warm temps. But no matter how lovely it is outside, if your home is dreary it's hard to get in the spirit of the season. Pull your interiors out of their winter rut with these fresh, fun and budget-friendly DIY decor projects you can enjoy all year long.
Entryway/Hallway:
Spray Bottle Wall Art
This chic DIY wall art is as easy as it gets. Simply apply yellow, purple and pink paint to a plain white canvas in a random design. Prop the canvas up vertically, then spray liberally with water, allowing the paint to drip down. Once dry, apply gold or silver leaf to the surface using leaf adhesive and a small detail paintbrush and voila! You have a brand-new piece of custom artwork that you can hang as is or frame for a streamlined look.
Kitchen:
Window-Mounted Herb Garden
Replace those old window treatments and add a little green to your cooking space with this pretty and practical window herb garden.
Living Room:
Upcycled Chocolate Box Tray
Why box up or throw away holiday items when you can repurpose them as stylish home decor? With some paint and a sheet of pretty craft paper, transform an empty Valentine's Day chocolate box into a chic living room tray you can use year-round.
Dining Room:
Set the Table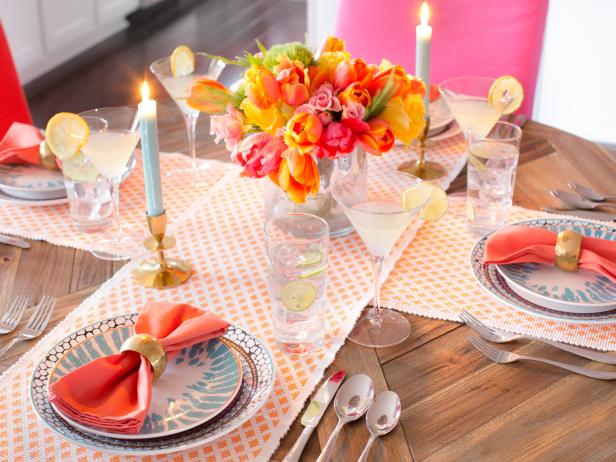 Spring Tablescape With Citrus Palette
Set up a stylish table for spring inspired by citrus fruit.
Flynnside Out Productions
Get your dining room guest-ready with a table setting that is bright, cheery and packed with fresh spring color.
Bedroom:
No-Sew Grommet Curtains
Make a big impact without blowing your decorating budget with these gorgeous, no-sew grommet-top curtains. Nobody would ever guess they're homemade!
Kid's Room:
Painted Animal Bookends
Add a little charm and pizzazz to a bookshelf or nightstand with these adorable bookends made from bricks and old animal toys. You can even upcycle your kids' unused toys to make this project extra cost-friendly.
Bathroom:
Colorful Storage Ladder
This project is a bit time-consuming but is perfect for the DIYer lacking much-needed bathroom storage. To save money on materials, look for scrap or mismatched wood pieces you can cut to size.
Laundry Room:
Repurposed Ladder Drying Rack
Never hang wet laundry from the shower rod again with this simple, cost-effective and totally genius DIY project.
Outdoor Space:
Bold Fence Mural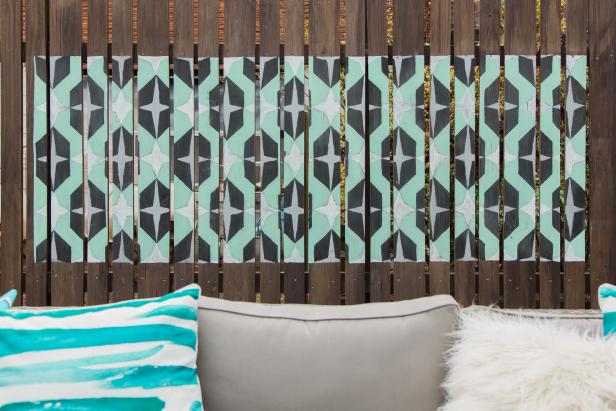 Create a Focal Point
Consider creating a focal point on a patio wall or fence. Blank spaces are nothing more than an artist's canvas, so do your thing! We used four quarts of paint and a template – the funky design of the mural really helped renew an aging fence.
Even your backyard deserves a punch of bright spring color. Freshen up your wooden fence or privacy wall with this fun, geometric stencil pattern painted in fun gray, white, black and mint hues.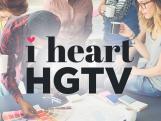 Get to know the talented writers and editors of HGTV's show and design blog. 
Go Behind the Blog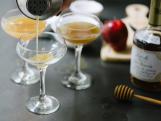 Take a look back at our past posts, from entertaining and design trends to up-and-coming HGTV shows.  
Read All Our Past Posts