Front Yard From HGTV Dream Home 2013
Landscape design incorporates native species and lends a sense of permanence to the property.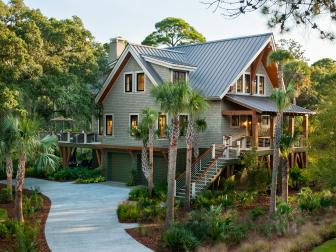 Drought-tolerant plant species and seagrasses are among landscape elements that give the front yard a look of permanence and camouflage the home's raised elevation.
Browse Front Yard Photos
HGTV Dream Home 2013 Tour Outside
Brian Patrick Flynn takes a brief tour of the 2013 Dream Home's exterior.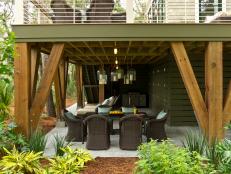 The ground-level gathering area accommodates both outdoor dining and relaxation.