Festive Mulled White Wine Recipe
Spice up your next soiree with this deliciously aromatic cocktail.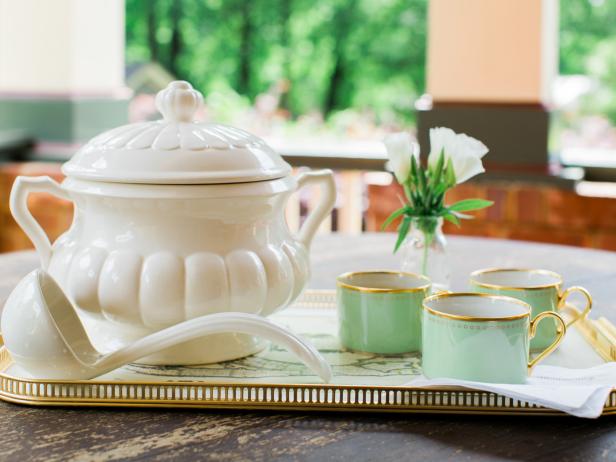 Mulled White Wine
Warm up your next soiree with this deliciously aromatic Mulled White Wine recipe.
Flynnside Out Productions
1 orange
5 whole cloves
3 whole star anise pods
1 cinnamon stick
1 piece peeled fresh ginger (1 inch, thinly sliced)
1 cup water
1/4 cup sugar
1/2 cup apple brandy
1 bottle medium-bodied white wine
Using a vegetable peeler, peel orange strips (Image 1), then push whole cloves into the peels (Image 2).
Combine Ingredients in Saucepan
Combine orange peels, star anise, ginger, cinnamon sticks, water and sugar in a saucepan over medium heat. Bring to simmer and stir until sugar is dissolved. Cook on low heat for 10 minutes.
Remove saucepan from heat, then add wine and let stand for 20 minutes.
Before serving, add brandy, then gently reheat the mulled wine until right before it begins to simmer (Image 1). Serve in mugs and garnish each cup with star anise or a cinnamon stick (Image 2).