Away's First-Ever Travel Sale Is Here & the Details Are Too Good Not to Share
Now's your chance to snag a beautiful and built-to-last suitcase without breaking the bank.
Keep in mind: Price and stock could change after publish date, and we may make money from these links.
Seeing an Away suitcase in the wild always makes me catch my breath a little. The gently curved corners, the grooved outer shell, the perfectly crisp shade of white, black or blush — it's impossible not to stop and stare, especially as they glide so effortlessly through the airport. I'm usually a backpack-or-bust kind of girl, but I've definitely had daydreams about sporting my own Away bag on some big adventure.
So when Away announced their first-ever Travel Sale — dubbed the "We're Having a Sale" Sale — I came running. They've literally never had a sale before, and the details are way too good not to share. From now until September 15, you can get up to 50 percent off their luggage, bags and accessories, from best-selling items to highly coveted limited editions. I don't have any trips on my calendar right now, but there's no way I'm missing out. Keep scrolling to see all of my must-haves from the sale and start prepping for your next adventure.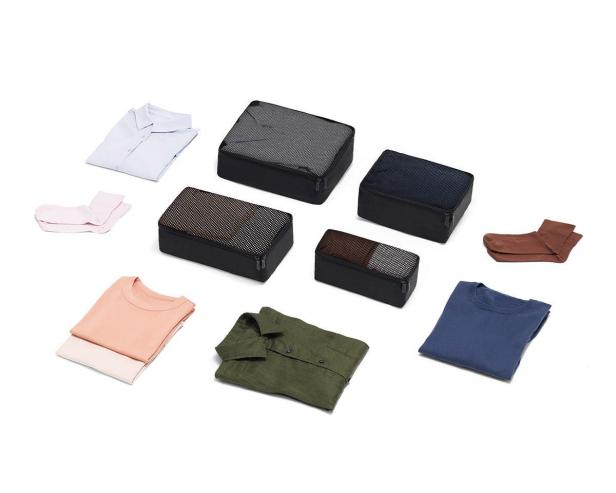 $22 - $38 (Reg. $45) | Set of 4
Not to sound dramatic, but packing cubes have completely changed the way I travel. No more digging through neat stacks of clothes in search of that one pair of socks or cramming everything back in on the last day of the trip when you have these nifty little organizers. Crafted from water-resistant nylon to protect your clothes, the cubes come in four distinct sizes for easily folding and arranging in your carry-on or suitcase.
Buy It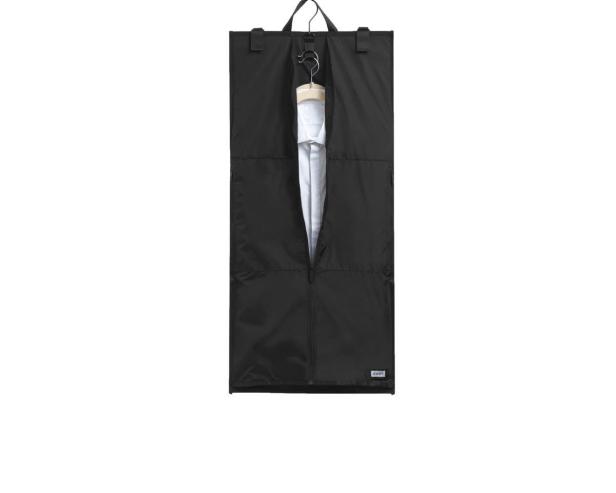 Arrive at your destination without a wrinkle in sight by packing all your suits and dresses into this premium garment sleeve. The bag actually has a built-in hanger that attaches to the inside of your luggage and folds up and out of the way, so you can easily close everything. All the while, the durable yet flexible nylon is keeping your clothes looking nice and pressed for your next big moment.
Buy It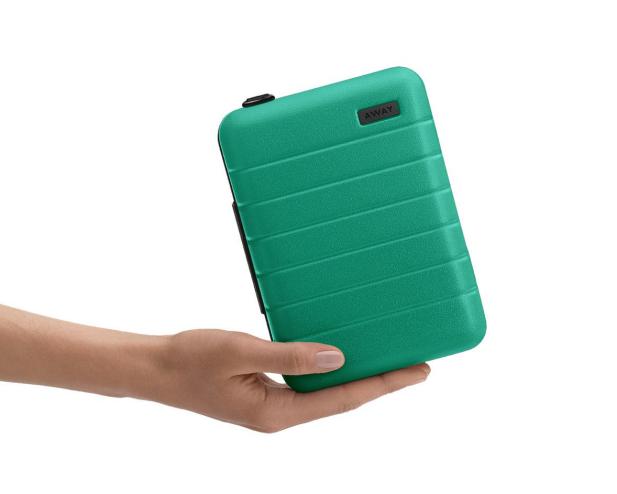 No makeup bag or Dopp kit can compete with The Mini. Made to look just like The Carry-On with its own durable polycarbonate shell, this tiny-but-mighty suitcase is perfect for protecting your toiletries, makeup palettes, small tech and various valuables. You can even match the color of your suitcase.
Buy It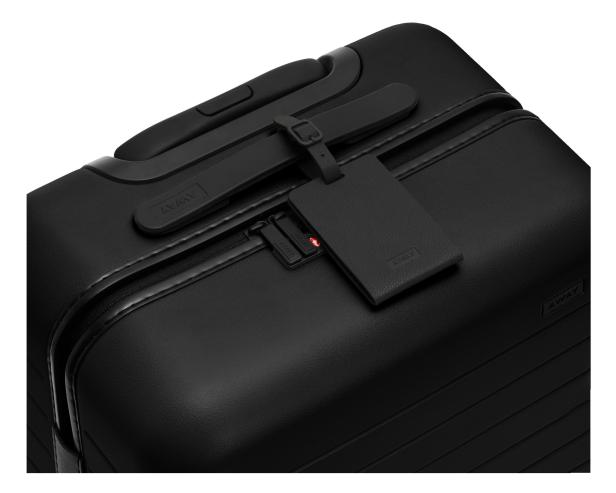 Every suitcase should have a nice luggage tag. Complete your bag's look and identify it from a distance by topping it with one of Away's premium, pebbled leather luggage tags. They are available in a range of classic colors and can even be personalized with your monogram. (P.S. They also make great gifts.)
Buy It
More Travel + Adventure Buys We Love