Wonder if garden design software is right for you? Here's what you'll need to know before using it.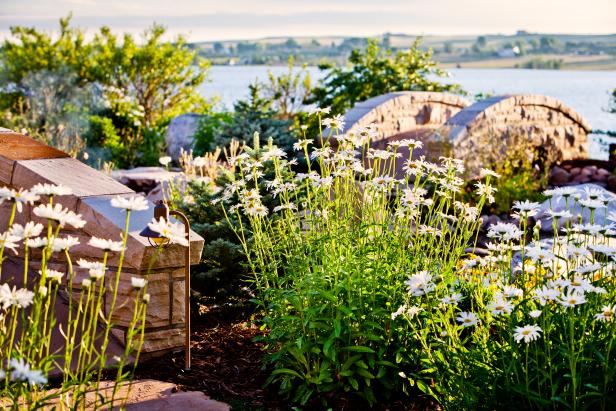 Native Plants Soften the Hardscape
Garden designs can be arranged in a variety of different layouts, from modern or contemporary to more romantic and cottage inspired.
Steve Glass
Garden designs can be arranged in a variety of different layouts, from modern or contemporary to more romantic and cottage inspired.
Embark on the adventure of creating your own landscape. It used to be that when you set out to design your own garden, you would gather tools like colored pencils and graph paper to craft a sketch. Today, you can design a garden on-screen using your favorite device and a garden design planner program.
Garden design planner software has revolutionized the home garden design process. You can virtually skip hiring a garden designer and develop your own landscape design. Following this path can produce outstanding results, especially if you have some gardening and DIY project experience. Readily available tutorial videos bring everything from digging French drains to laying paver block into an average homeowner's purview.
Two aspects of creating a landscape can foil your desire to design your own garden. The first is spatial relationships. If you're not the kind of person who easily visualizes what a space can become, you may find efforts to design your own garden frustrating. You might manage to create a nice patio area or vegetable garden, but relating those separate spaces into a cohesive whole may escape you.
The other challenge to designing a garden is choosing the plants. The right plant-right place concept is simple enough to grasp, but putting the concept into practice requires a knowledge level or research effort that proves daunting to many homeowners. Unless you speak plants, this can be the toughest part of designing the landscape of your dreams.
Enter garden design planner programs. These software packages—many of which are available free online—can help take the guesswork out of designing your own garden and speed up the process. Look for a garden design planner that allows you to scan a photo of your home to create a true-to-life experience that doesn't require imagination to fill in any blanks. Choose a program that offers a "walk-through" feature so you can wander through a virtual rendition of your finished landscape.
Also look for a garden design planner that includes a detailed plant encyclopedia. This feature allows you to filter the plant palette for your garden. With some programs you can scan and submit photos of existing plants, such as trees and hedges, to see how they'll look in your landscape renovation. In some virtual plant encyclopedias, the entries display how a plant changes over time, so you can see how your landscape shifts as plants mature.
Using garden design software allows you to change your mind easily regarding plant selection and placement without spending any money or digging any holes. It also lets you experiment with different patio, fence or deck options, patterns and materials. Look for a program that includes an irrigation system feature, so you can tinker with designing and placing automatic irrigation in your new landscape.
The obvious downside to using a garden design planner program is that you miss out on the expertise and experience a professional garden designer brings to the process. A garden designer can warn you about plants that have particular weaknesses or maintenance issues, including ones that may have just developed, like a new disease or insect problem.
A professional designer also knows how to apply classic design principles, which help to integrate and artfully connect the various areas of your yard and home. Hiring a garden designer also means you'll tap into their network of suppliers and contractors, which can ultimately bring your garden together cheaper and more efficiently than when you figure things out on your own.