Winter Wonderland: Adding Color to the Landscape
A variety of shrubs and herbaceous plants can offer color and texture.
It's odd to sit beside a comfy fire to write about all the wonderful flowering plants of the winter landscape–when it's too cold and windy to go outside to actually enjoy them!
But there actually are quite a few shrubs and herbaceous plants that thrive in cold weather, which won't grow at all for folks who garden in mild-winter climates. How many of us have moved from the Midwest, Ohio valley, or New England to sunny Florida, Arizona or southern California, and pine for daffodils and lilacs? (Though, as an aside, there is something to be said for moving from a frozen wonderland to our warm-winter subtropics.)
We're sorry, there seems to be an issue playing this video. Please refresh the page or try again in a moment. If you continue to have issues, please contact us here.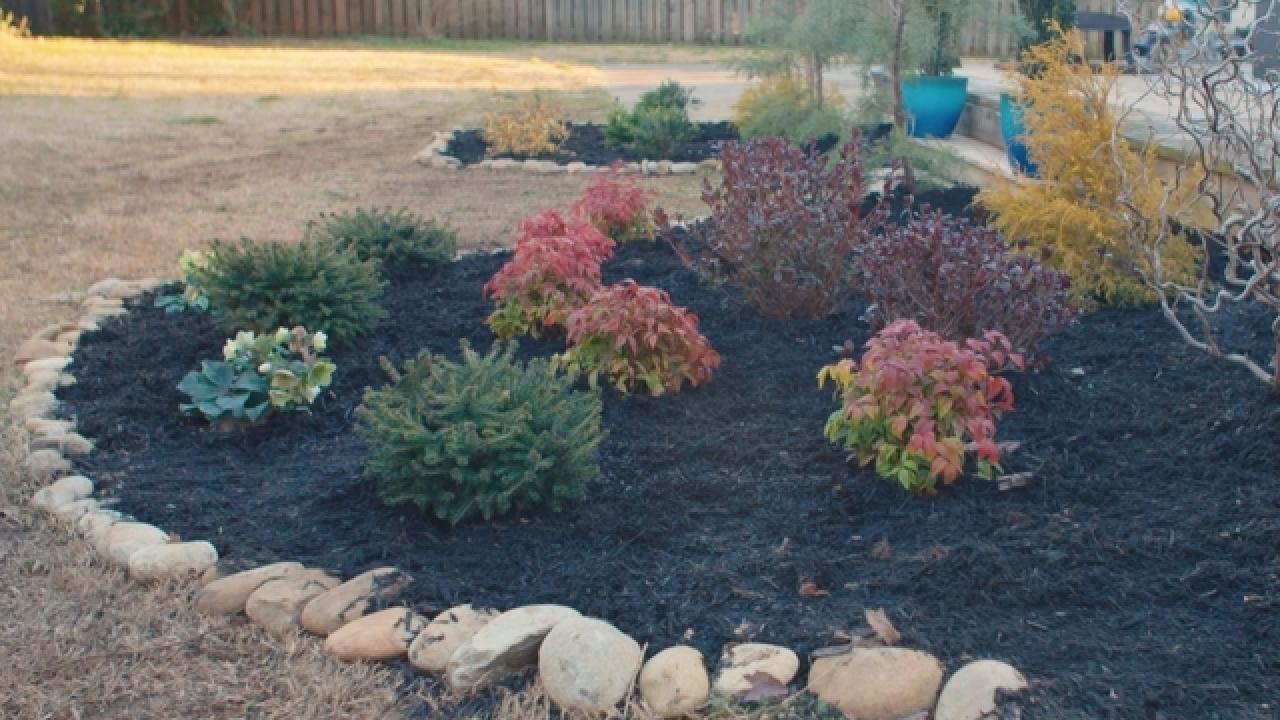 First, let me throw out a suggestion: Everyone stop planting the magnolias that flower late every winter, the Oriental kinds like Magnolia soulangeana, because if you notice, there seems to be a hard freeze every year, right after they come into flower. Could it be that they actually cause that late freeze? Maybe if we didn't have them around, we could plant our spring gardens a month earlier…
But seriously, why plant something everyone else has, when you could go with the smaller, earlier, white-flowering star magnolia (M. stellata) that blooms in winter, well before its purple or pink cousins?
Those of us who do have cold winters know that there can be much more to the December, January and February garden than undulating mounds in the snow and icicles in the trees. There is an incredible palette of plants with interesting and contrasting shapes and textures. Try evergreen hollies, azaleas and conifers in the garden. For folks in milder cold areas, boxwood, red-berried nandina and ligustrum offer every possible kind of green, blue-green and variegation.
I mean, let's not forget that green and brown are colors, too. By combining evergreen and deciduous trees, shrubs, groundcovers, and perennials with winter foliage, we can have sumptuous gardens with nary a proper flower. Heck, the trunks, stems, and sometimes bark on some plants can be more interesting in the winter than the plants are in the summer—think birch, crape myrtles, blueberries and hydrangeas (with their cold-dried flower heads). And how about the gnarly, crooked winter stems and drooping flower catkins of Harry Lauder's walking stick (Corylus avellana 'Contorta'), or the hardy citrus named Poncirus trifoliata 'Flying Dragon' with its severely twisted dark green stems with vicious, inward-curved-thorns.
Still, there are those that bloom in winter. Gardens that never see cold temperatures below the teens show off mid-winter red, white and pink flowers of camellia, and the heady bouquet of both winter honeysuckle (Lonicera fragrantissima) underplanted with paperwhite narcissus. Most areas of the country can support shade-loving, winter-blooming hellebores and silvery gray artemisia (love the non-invasive 'Powis Castle'). Some dormant lawns sprout pink oxalis and purplish blue grape hyacinths, and even frozen vegetable and herb gardens can have rows of green, white, silver or purple kale, with a few pansies and heirloom Johnny jump-up violas along the edges. Maybe even some rosemary, with edible blue winter flowers.
You can choose from several trees and shrubs that can lift your spirits when weather gets you down. Start with the medium size, rounded tree called both Chinese plum and Japanese apricot (Prunus mume), which is actually a hybrid between both plum and apricot and typically comes into glory in January or February with deliciously fragrant white, pink or sometimes red flowers.
Like yellow and orange flowers? How about the twisted crepe flowers of witch hazel (Hamamelis), some of which are the showiest of all early and midwinter flowering shrubs or small rounded trees. Buttery yellow paperbush (Edgeworthia) and winter daphne (Daphne odora) are two mid-winter showoffs, rarely planted because they require perfect soil drainage. One of my favorite architectural shrubs for shaded gardens is mahonia, with tall stems topped with whorls of toothy holly-like leaves, and long hanging strings of bright yellow flowers followed by dusty blue-purple grape-like berries.
What am I forgetting? Oh—any winter garden can come alive with fragrant wintersweet (Chimonanthus praecox), Persian ironwood (Parrotia persica) with tiny red winter flowers and velvety brown bracts, and flowering quince with small clusters of bright red or soft pink flowers.
So banish the winter blahs with one or more of these durable garden beauties that bring color, texture and excitement—and sometimes fragrance—to the cold season. For even more ideas, take a leisurely walk or drive through a nearby botanic garden, or even an older, established neighborhood where other gardeners have figured out what looks its best in the dreariest days of winter.