How to Make a Water Garden in a Flower Pot
For a low-maintenance container garden, make a mini pond in a pot.
We're sorry, there seems to be an issue playing this video. Please refresh the page or try again in a moment. If you continue to have issues, please contact us here.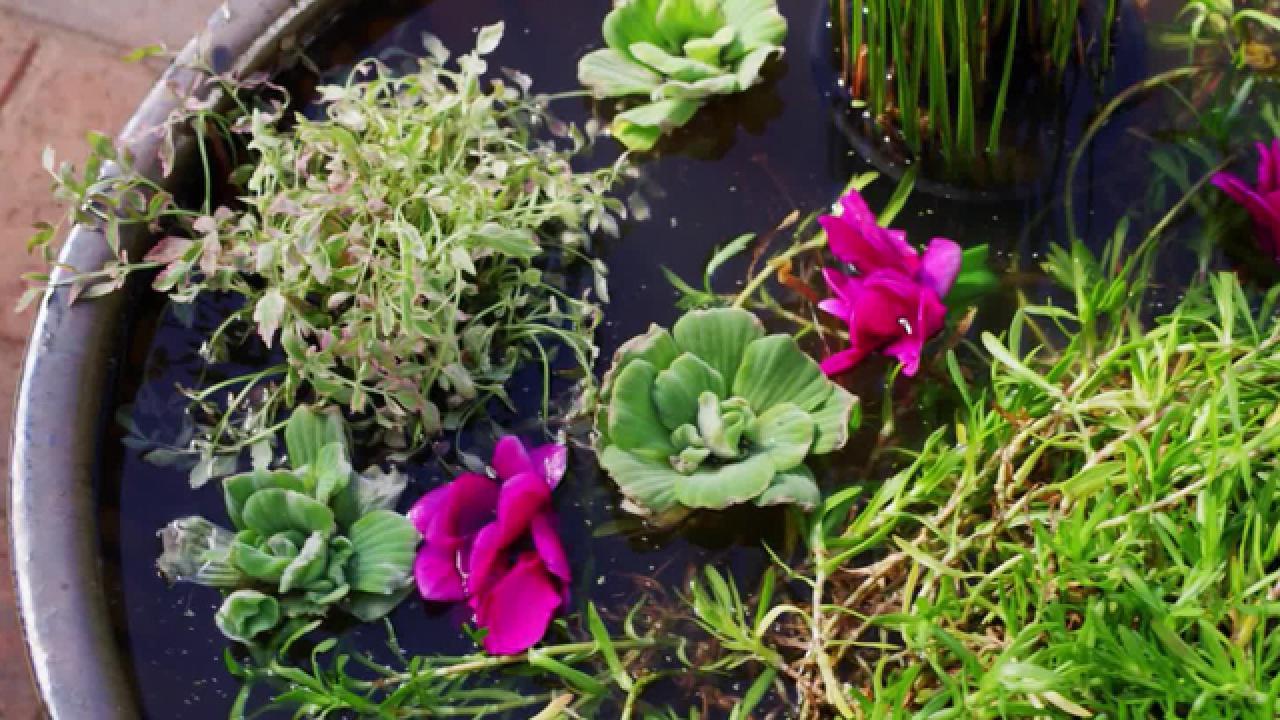 Skill Level: Beginner
Estimated Time: 1/2 day
Estimated Cost: $350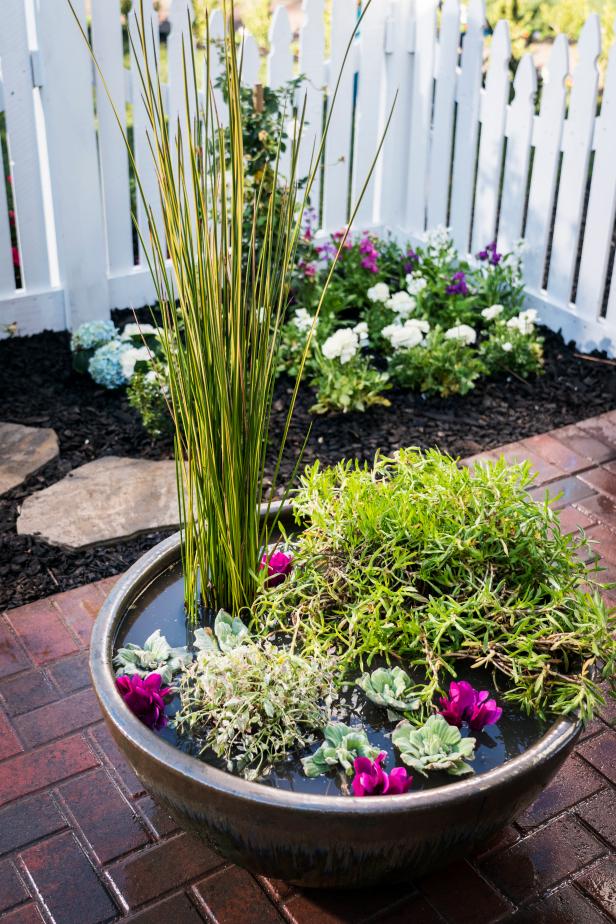 No Green Thumb Needed - Simple Water Garden
A simple water garden and all you do, is add water. That's pretty much what it takes to become a successful container water gardener. Water in a garden of any size creates an oasis not only for you but also for birds, butterflies, dragonflies and even small fish.
flower pot
fertilizer
hose
caulk gun
heavy-grade plastic sheeting
measuring tape
plants (We used water celery, white rush, brass buttons and water lettuce.)
Choose a pot that is at least 16" wide and 12" deep so the plants will have enough space to grow. When choosing a pot, make sure the finish will match the aesthetic of the desired area.
If the pot doesn't have a drainage hole, skip to the next step. If the pot does have a drainage hole, seal it with caulk and plastic to make it water-tight.
Fill pot with water, leave one to two inches of room for plants at the top.
Mix varieties of floating, deep water and marginal plants for a diverse aesthetic. Leave space around the plants so they'll have room to grow. We used water celery, white rush, brass buttons and water lettuce.


Add a fertilizer tablet once a month to control algae growth and give the plants more nutrients. Top off the pot with water when it runs low.