Our Best 5-Star Hotel Hacks
Our travel expert offers advice for how to stay at top hotels for less. Sometimes much less.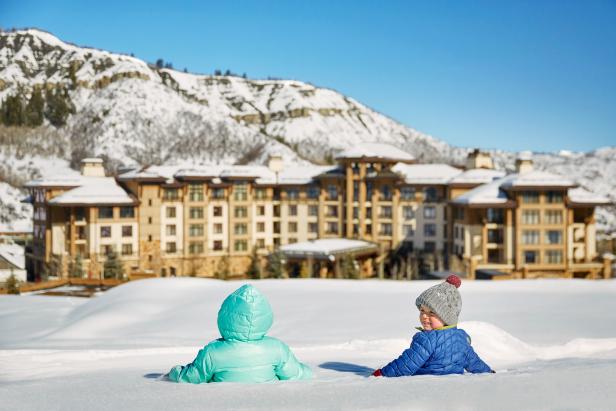 Viceroy Snowmass, for Winter Sports Enthusiasts
The Viceroy Snowmass, near Aspen, Colorado, sits at the base of a world-class skiing mountain. This luxurious, ski-in/ski-out resort offers access to four mountains: Aspen, Snowmass, Buttermilk and Aspen Highlands. Need equipment? A valet will deliver ski and snowboard rentals to your room and lessons are available. This winter, guests can book the Fly Me to the Moon experience, a full-moon flight over the Rockies in a Piper aircraft. Also new: a ski-in/ski-out bar, an extension of the hotel's existing restaurant; you don't have to take off your skis to enjoy craft cocktails, local beers and more. Later, head to the ski-in/ski-out spa.
Beachside bungalows, sublime spa service and menus that make you want to book a flight around the globe — top-notch hotels and resorts have it all. At some properties, rooms can cost in the thousands of dollars per night. But you don't always have to break the bank for five-star service.
These hotel hacks will help you reach your dream destination with a little more cash to spend when you return.
Visions of Mai Tais by the surf or a sun soaked stroll through the vineyards may be the first mental images you have of vacation. However, travelers willing to paint a new color palette on their portraits can save big money by booking an escape during the off-season. Hotels like the award-winning Royal Champagne Hotel & Spa in France offer discounts during winter months, serving up access to heated indoor pools, toasty fireplaces, Michelin-star cuisine and champagnes that are only available during winter months.


Stateside, the powdery slopes of Aspen are best known for ivory-coated pines and après-ski beverages. However, summer deals in Colorado's ski country can leave you with extra cash to explore the wonder of the Rocky Mountains when crowds are thin. At the elite Viceroy Snowmass, ski runs are converted into IMBA gold-level mountain biking trails that wind through aspen groves overlooking rocky peaks. Winter rates per night are pricey, but summer digs on the slopes can be had for far less.

The best way to unlock an off season deal? Scout out your destination online and contact the property directly.
You don't need a travel-based credit card to reap savings from credit card points at resorts. While cards like the American Express Platinum Card and Chase Sapphire Reserve have earned legendary status with frequent fliers thanks to lounge access and points multipliers on rental cars and airline tickets, these premium credits cards aren't the only ones accumulating points that can be redeemed for rooms at resorts.
The American Express Gold Card earns 3X points on grocery, travel and dining purchases. Chase's Sapphire Preferred Card earns 2X points on travel and dining. Both offer more relaxed credit requirements as well as access to online travel portals where points can be used to book resorts year-round. Purchasing meals and groceries with a card accumulating points can often pay for most or all of your stay at many properties.
Private villas are enjoying a surge fueled partially by the popularity of Airbnb and VRBO, particularly in pandemic times. In the past decade, travelers have grown more accustomed to having the run of an entire house, and luxury properties have wisely capitalized on the trend. Renting a private villa might serve up some serious savings. Typically unlisted on rental apps, luxury accommodations like those seen here are usually managed by hotels themselves.
On the island paradise of St. Barth's, Le Barthelemy Hotel & Spa offers up chic, mountaintop digs like the one above for lavish weekly rates of $5,000 and up. That's still a lot for most people to swallow, but with multiple bedrooms and room for more people, that cost can be divided when multiple friends share the space.
Private villas are not limited to exclusive Caribbean islands, though. Just outside of Scottsdale, Arizona, the spa oasis of Sanctuary Camelback Mountain Resort & Spa hosts villas that feature game rooms, private pools and rugged mountain views.
The most expensive way to reach any destination is to pick your travel dates before you book.
It's an easy mistake to make. Too often, travelers who have been saving up for a splurge vacation decide on their dates before they even consider where they're going. In reality, practicing a little patience and flexibility can net significant savings if you're willing to let the best rates dictate your dates. Headed to the northern hemisphere? Try a winter trip. Going south? Book during your normal summer for big savings in South America and Australia.
That flexibility, along with a helpful credit card and a little research, can help you book a five-star resort without breaking the bank.