Sell Your House or Rent It?
Is it smarter to become a landlord than pay a big, fat capital gains tax? Here are the pros and cons of renting and selling your house.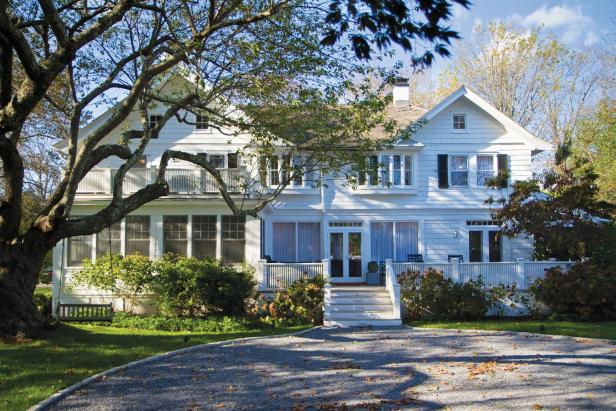 Timeless Cape Cod Exterior
A circular drive leads to the entrance of the East Hampton home, complete with a picturesque tree swing in the front yard. Decorative black shutters and crisp white siding is a timeless combination.
Before we spin the wheel of house selling, answer this one question: Have you lived in the house you intend to sell at least two of the past five years? If not, you might incur early mortgage payoff penalties and capital gains tax --- two very hefty bills that may make it financially unwise to sell your home. There are ways to avoid capital gains tax --- job change, divorce, death of a spouse, etc., so check with your accountant if you think you might be the exception to this firm rule.
If you have not lived in your home for two of the last five years, or you have the capital to finance another move without selling your home, or if the market is slow in your area, you might want to consider renting. When budgeting for a renter, be sure to include the following costs:

Mortgage payment
Property tax
Homeowner insurance
Homeowner association dues (if applicable)
Property management company (if applicable)
House maintenance
Also, check to be sure your property insurance premiums won't change if you convert your residence into a rental property. Above all, prepare yourself mentally: Realize this house is no longer your home but your rental property.