What a $1 Million Home Looks Like in 12 Top U.S. Cities
Surprise, surprise: you get way more for your money in Oklahoma than in the Big Apple.
Michael Lowry Photography; Harvey Smith Photography; Joseph Lapeyra Photography
For a ripe, peachy price just shy of $1M, ATL dwellers can snag an enviable 3,300 square-foot estate equipped with 4 bedrooms and 3.5 bathrooms. The listing we came across was decked out with soaring 12-foot ceilings, designer fixtures throughout and is just steps from Piedmont Park.
As always, Austin keeps things fresh. For a cool $1,050,000, buyers in Austin can set up shop in a 4 bedroom, 3 bathroom modern farmhouse, complete with cool, concrete floors, vaulted ceilings and spa-like master bath with oversized shower and sinking tub.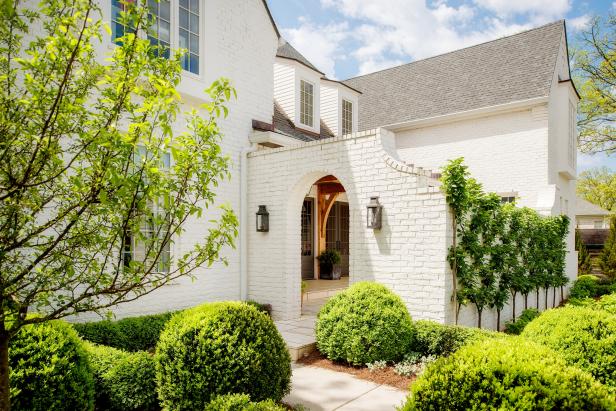 White Home Exterior With Landscaping and Brick Archway
A million bucks will secure a spot in the most affluent neighborhood in the Queen City: Myers Park. Charlotte buyers can invest in historic homes, oozing with well-preserved charisma. We spotted a listing at $999,000 for a 2,895 square-foot Cape Cod-inspired home with 3 bedrooms, 3 bathrooms and an elegant, ivy-adorned brick exterior.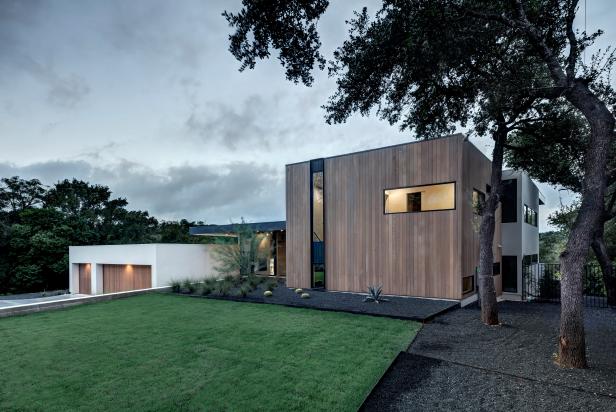 Building Materials Show Home's Public and Private Spaces
Spaces & Faces Photography
Home buyers in Colorado with a $1M budget can secure a mortgage for an ultra-modern, 2,800 square-foot condo. The property we spotted included 3 bedrooms, 4 bathrooms, high-end finishes and 4 private decks with downtown Denver views.
Barfoot & Thompson Ltd., a member of Luxury Portfolio International
A million bucks goes a long way in Fayetteville, y'all! Buyers can expect a grand, gorgeous home with all the bells and whistles with this budget. We spotted a listing at $1.1M for a picturesque, 5,779 square-foot estate situated on 1.1 acres of land. The home boasts 5 bedrooms and 3.5 bathrooms. Did we mention the in-ground pool and basketball court?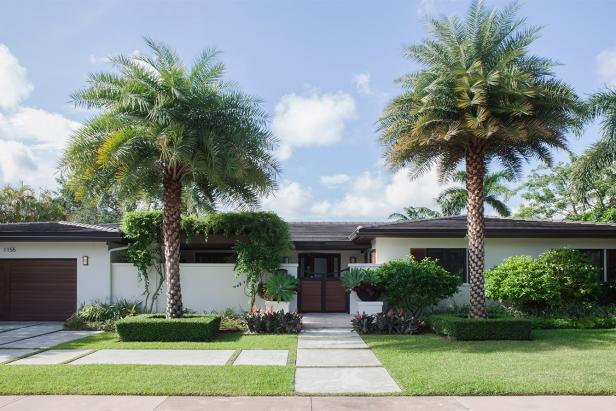 Ranch Style Home With White Stucco Exterior and Palm Tree Landscaping
Buyers should anticipate more modest living with a $1M budget in Los Angeles. We found a listing at $1,095,000 for an 1,800 square-foot, ranch-style home built in 1941. This home included 3 bedrooms, 2 bathrooms and 4 parking spaces.
Join the masses in moving to Music City! Our $1M budget can afford you a brand-new, totally custom build. We came across a wow-worthy, white-brick home at $1,092,500 boasting 3,897 square feet, 5 bedrooms and 4 bathrooms. Show-stopping and spacious? Yes, please.
Buyers can put their $1M budget to good use in Nola. This budget can grant you an amazing, three-story historic home (2 BD 4 BA) in the heart of the French Quarter. This 2,100 square-foot find was built in 1830 and includes four fireplaces, a double-parlor and spectacular, Big Easy views from 2nd and 3rd-floor balconies.
Interested in making Manhattan your home? With $1M, buyers can secure a 1 bedroom, 1 bathroom, 725 square-foot apartment with a renovated kitchen and hardwood floors. Yes, you read that correctly. Seven-hundred-and-twenty-five square feet for one million dollars (!!!)
One million dollars is enough to buy you a piece of OKC history. And a pretty big piece, at that. We're talking 7 bedrooms, 7.5 bathrooms and 8,651 square feet of historic-mansion charm. The aforementioned listing even features a duo of marble sphinxes at the front entry. SO LUXE.
Set up shop in one of Seattle's super sleek and modern new constructions. For $1,037,000, Seattle shoppers can afford a brand-new, 1,877 square-foot home with 3 bedrooms, 3 bathrooms and the master suite laying claim to the entire top floor.
Expect a traditional, true-blue home for the $1M price range in our nation's capital. We found a listing for a 2,527 square-foot home that boasts 4 bedrooms, 4 bathrooms and a classically charming, Colonial exterior.
Spoiler alert: it looks very, very small in Manhattan. Grab your glasses, you'll need to squint.