Finding Good Renters for Your Home
Holding on to property? Learn tactics to draw and keep good tenants.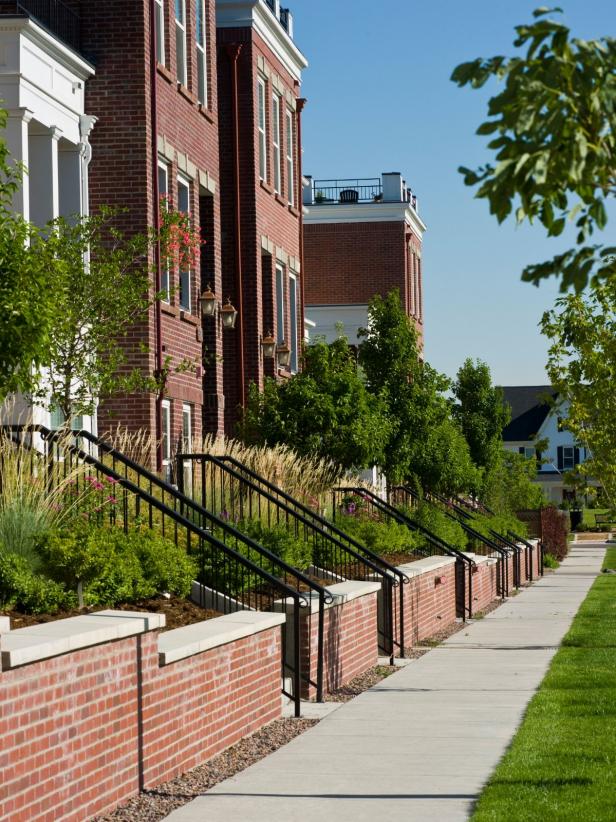 Diverse Housing Options: Stapleton Attractions and Housing
Stapleton offers housing in a wide range of styles and price points, including affordable single-family homes, townhouses, condominiums and custom urban estates. This broad selection is meant to unite people from different backgrounds, incomes and life stages, creating a dynamic, integrated community.
In a sluggish housing market, many homeowners opt to rent out their old places rather than sell them. But these "accidental landlords" often have no idea how to manage a rental property responsibly.
Found yourself in this situation and don't know where to start? Here's a basic primer for renting your property without losing your shirt (and your mind):
1. Know the law. When you offer your home to the public for rental, you become subject to landlord/tenant laws at the federal and state levels, so do your research. Most importantly, you need to familiarize yourself with the Fair Housing Act, which specifies what constitutes illegal discrimination against qualified tenants. (For example, you can reject a tenant based on credit history, but not based on race or familial status.) The Department of Housing and Urban Development's website is a good place to start gathering information.
2. Advertise the right way. Fair housing statutes also prohibit discriminatory wording in advertisements. Craigslist maintains a helpful FAQ on this topic.
Keeping those warnings in mind, you can target your advertising efforts toward groups to whom you'd like to rent your property. For instance, online ads at Craigslist often attract young Web-savvy adults; ads placed in local parenting magazines can target families.
When placing ads, be sure to list the number of bedrooms and baths, relevant amenities included and any features that set your house apart. Don't forget to include the rent; peruse want ads and quiz friends who have recently rented homes to determine a rent amount that's fair for the neighborhood.
Be sure to let friends and neighbors know you're renting your place; good referrals often come through word of mouth. (However, don't forgo the credit check and application process just because someone is recommended by a friend.)
3. Show your house at its best. Make sure your house is tour-ready the second you submit your ad text: make it clean, in good repair and, ideally, empty of personal items. Often, especially if the rental market is hot, you'll get responses within the hour. The first applicants who show up to see the house are often the most motivated and organized; they've been watching the classifieds and they jump on new listings that look good. Motivated and organized applicants also tend to make conscientious tenants, so you want to impress them.
4. Use a rental application form and a policy sheet. Find a good boilerplate rental application (Nolo.com is a good resource) and make sure it conforms to the rental laws of your state; print out your rental policies on a single sheet for distribution. Your rental policies should answer basic questions like these: Will you accept applicants who require a co-signer? What is your policy on pets? Do you require a minimum credit score? Solidifying your policies ahead of time protects your legal interests.
5. Do the background check. Once you start to receive completed applications, review them in order of receipt. Call references and run a credit check; many online companies offer this service to landlords. It's acceptable to collect a standardized fee from your applicant to cover the cost of the credit check.
A good rule of thumb is to accept only applicants whose gross monthly income is three times the rent or more.
6. Keep showing the house until the deposit check has cleared the bank. No matter how promising a potential tenant seems, a mere verbal agreement shouldn't keep you from continuing to show the property. A signed lease and cleared deposit should serve as your signal to remove your ad and stop home tours.
7. Write any special stipulations into the lease. As with the rental application, find a simple but thorough boilerplate lease and amend it to include any agreements you feel are vital: Who is responsible for property maintenance, where parking is permitted, how the rent check will be delivered, etc. Don't overdo it; too many nitpicky requirements can annoy your tenant and potentially leave you liable if you don't follow through on listed items.
8. Perform a final cleanup before your renter moves in; leave behind a laminated sheet with your contact information. Encourage tenants to contact you or your property management service at any sign of trouble. Prompt repair and maintenance protects your property's integrity. If your tenants feel you've gone the extra mile to take care of the place (and them), they're more likely to treat it (and you) with respect. That's a relationship that can prove valuable down the road.