17 Gift Ideas Perfect for the Tea Lover in Your Life
From loose leaf to cold or hot, we've rounded up the best gifts to surprise your tea-loving friend or snag for yourself.
Keep in mind: Price and stock could change after publish date, and we may make money from these links.
Tea is more than just a caffeinated drink. It's been one of the most popular beverages worldwide since ancient times. From Chinese emperors to British royalty, tea is the beverage of choice for many. And if you're a tea enthusiast or you're shopping for one, we've rounded up our favorite tea gift ideas, from essential gadgets to items that will expand their knowledge and palate for tea.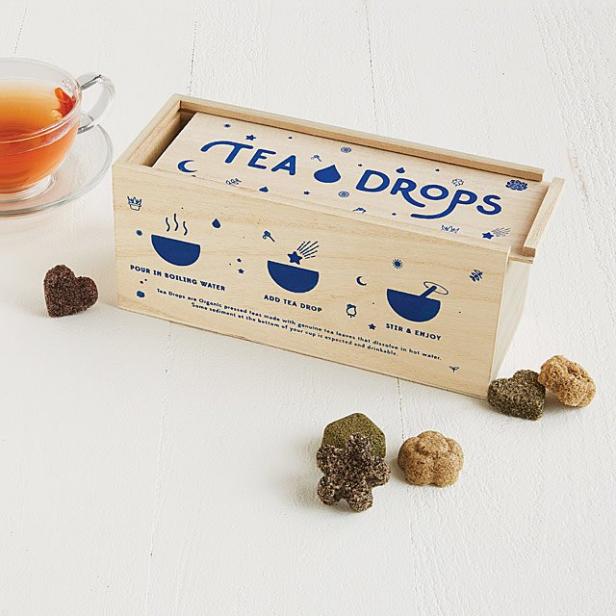 With nothing more elaborate than a cup and hot water, these organic morsels of tea, sugar and aromatic spices dissolve into a delightful cup of tea that can be enjoyed any time, anywhere. The sampler set includes five drops each of the following flavors: citrus ginger, blueberry acai, rose earl grey, sweet peppermint and matcha green tea, all in a cute wooden keepsake box.
Buy It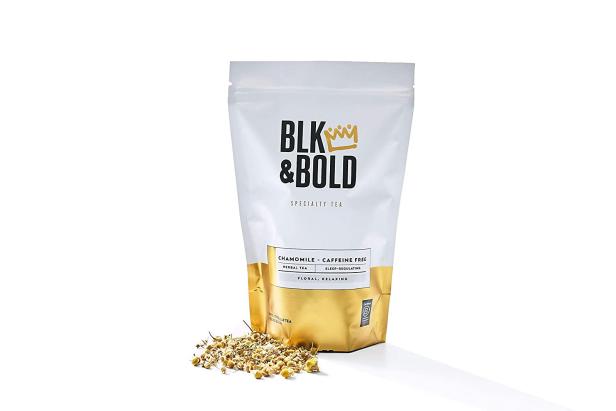 If you're shopping for someone who loves trying new tea brands, gift them fair trade-certified loose leaf tea from the brand BLK & Bold, a Black-owned business and Certified B Corporation that contributes 5% of their profits to support at-risk youth both locally and nationally. Choose from more than 10 tea flavors, including this calming chamomile herbal tea formulated to regulate sleep, reduce stress and relieve menstrual pain. With a sweet and full-bodied flavor profile, enjoy this blend as a soothing hot tea or cooled for a refreshing iced tea.
Buy It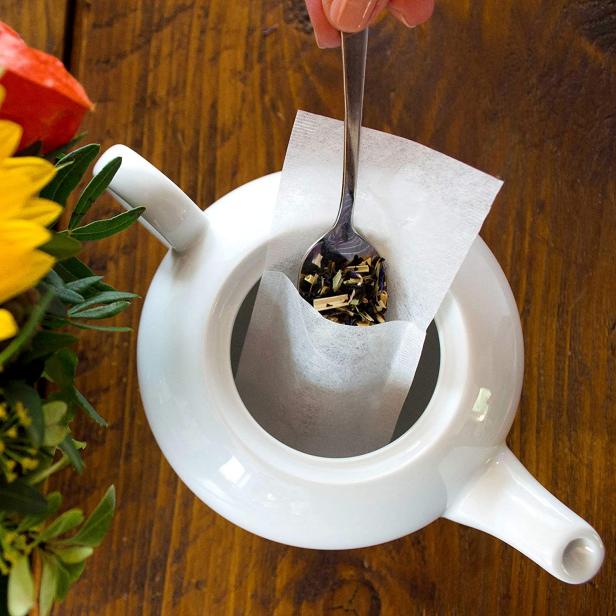 For the person who loves loose leaf or likes to bring their good stash with them on the go, these biodegradable tea bags would make a great stocking stuffer. Since these bags are biodegradable and don't have any metal staples, they can get tossed directly in the compost bin.
Buy It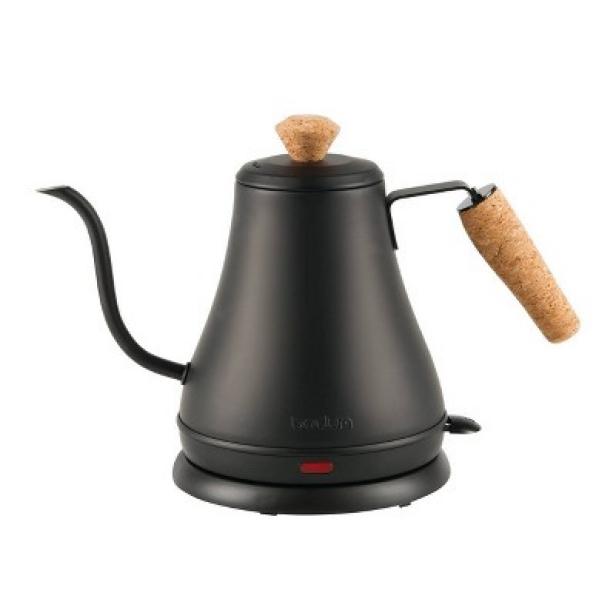 For a kettle that will look beautiful on display, gift this sleek matte black electric kettle from Bodum. Made of stainless steel and featuring a cork handle, the narrow spout is designed for precision pouring, which means it's also great for pour-over coffee.
Buy It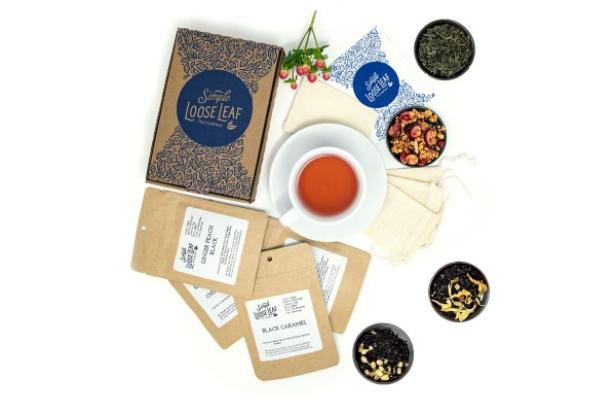 For a gift that keeps on giving, go for a monthly tea subscription box. Choose from a variety box, an herbal/decaf box, a black tea box or a green tea box, and each month, the recipient will have four different loose leaf teas, plus extra surprise goodies waiting for them at their doorstep. The four loose leaf teas will brew about 4-5 cups each.
Buy It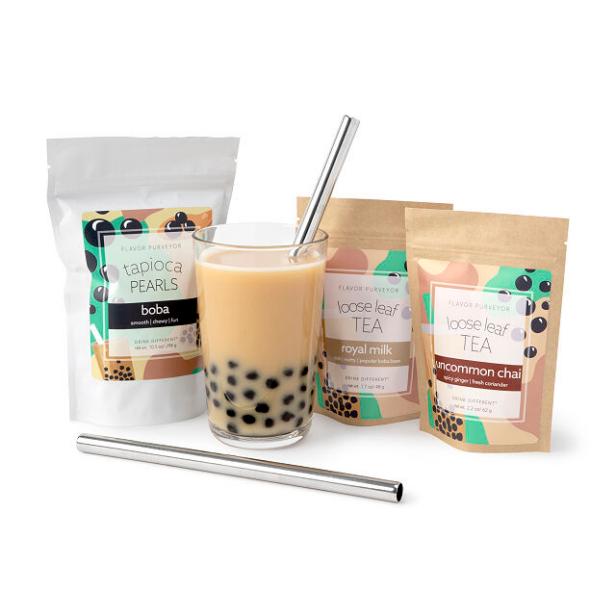 For the friend who misses finding the best bubble (boba) tea in new cities, this kit will help them to satisfy their cravings at home. The kit comes with two loose leaf tea flavors (royal milk and uncommon chai), 10.5 oz boba tapioca pearls, two reusable, dishwasher-safe stainless steel straws large enough for the tapioca pearls and instructions for making this delicious Taiwanese bubble tea.
Buy It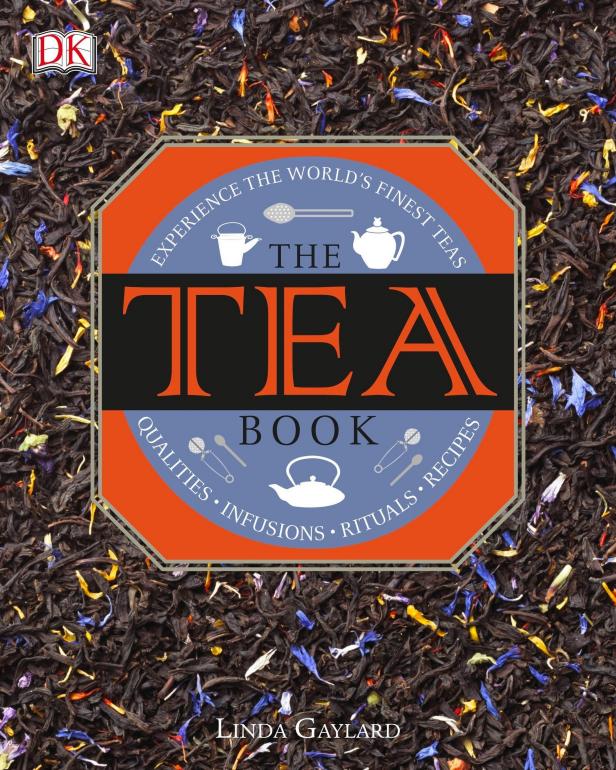 Perfect for enjoying with a cup of tea, this book would make a great gift for anyone who wants to learn more about their favorite drink. The top-rated book highlights blends, tastings and ceremonies from around the world and includes recipes for creating your own tea rituals at home.
Buy It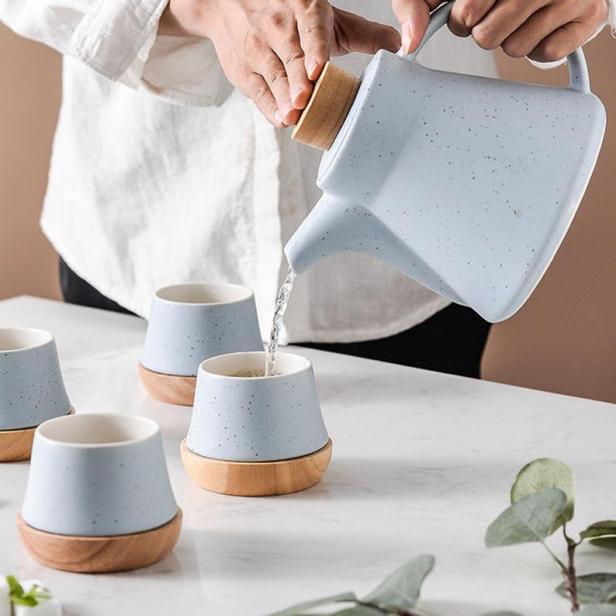 This is not your grandma's tea set. If the person you're shopping for loves sharing tea with friends or family, gift this elegant and modern porcelain ceramic set that comes with a 25 oz teapot, a removable stainless steel infuser and four 5 oz cups with wooden saucers. Plus, there's an option to add a tea sampler to complete the gift.
Buy It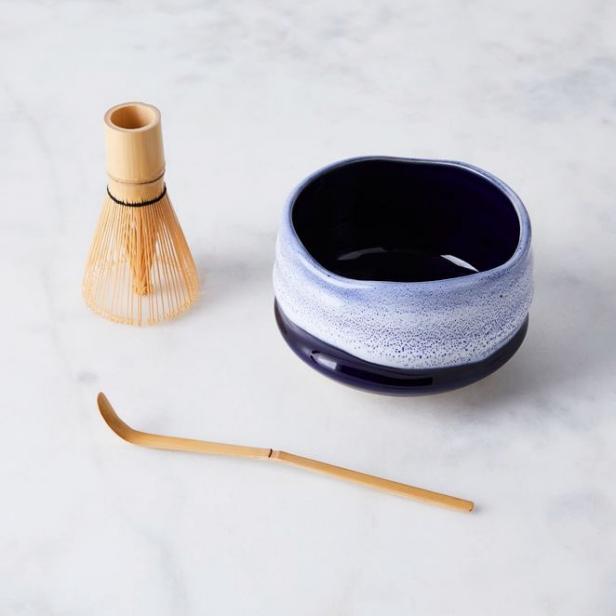 For the friend who loves matcha, gift them this beautiful set for making traditional matcha at home. Each box contains a slim bamboo scoop, sized just right for prepping a single serving; a bamboo Chasen, or a tea whisk, to help create a perfectly smooth emulsion; plus a ceramic chawan, or tea bowl, for both mixing and enjoying the final masterpiece.
Buy It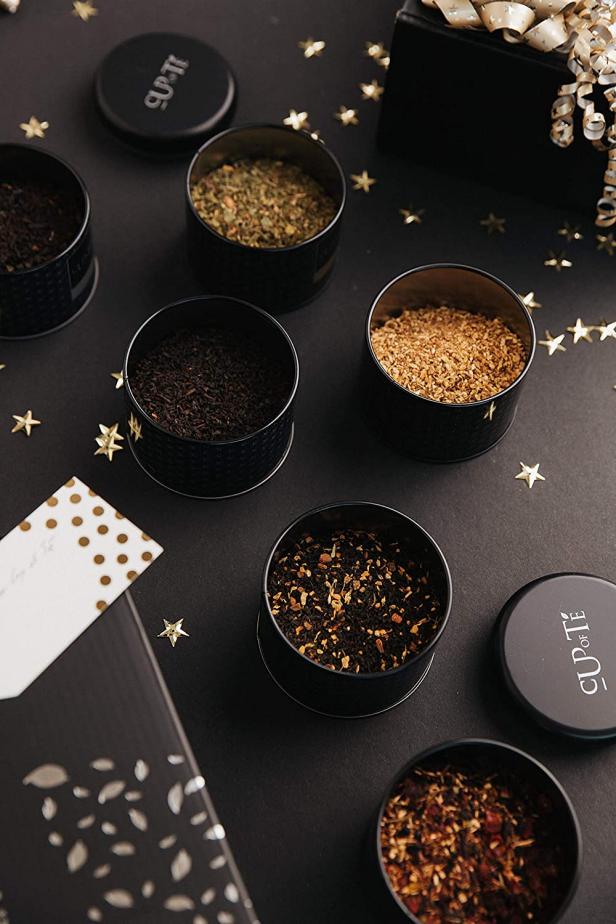 If the person you're shopping for has tried almost every brand at the grocery store, level up their options with a luxe tea sampler. After suffering a devastating accident that left her paralyzed and determined to overcome her challenges, aspiring Olympic gymnast Taylor Lindsay-Noel launched Cup of Té in 2018 with the goal of providing the world's finest loose leaf organic teas and teaware. Landing a coveted spot on Oprah's Favorite Things this year, this set includes more than 120+ servings of decaffeinated & caffeinated organic ethically sourced loose leaf teas. Flavors include Noms Berry Delight, Zesty Lemon Ginger, Peppermint Devotion, Cream of Earl Grey, Cha Cha Chai and English Breakfast. Plus, $1 from each set goes to mental health awareness causes.
Buy It
4 Gadgets Perfect for Tea Lovers
01:51
From a collapsible electric kettle that's perfect for travelers to an iced tea brew bottle, tea lovers need these handy products.
More Thoughtful Gift Ideas