Baseball Bonanza Birthday Party
Take the kids out to the ballpark for a fun birthday get-together.
Laura Fenton
This isn't hardball — all you need for these simple baseball party invitations is some white cardstock, a printer, a red marker and scissors.
If your child is a baseball lover, there's no better way to celebrate his or her birthday than with a game of baseball, softball or T-ball with friends. Hosting the event at a local playing field is a great alternative to a party at home – especially for apartment dwellers and those looking for budget-friendly venues. Just be sure to check with your local municipality before scheduling your party and come to the field prepared on the day of the event.
Get guests excited about the game from the minute they receive the invitation by dressing the envelope with a red marker to resemble the stitching of a baseball. For the invitation itself, print your greeting onto white cardstock. Cut out circles around the text and add stitching with your marker. Be sure to be specific when describing the location of the field, and instruct everyone to "bring your own mitt." To make game time easier you might decide to divide the kids into two teams beforehand and ask each team to wear a specific color.
While you won't have to decorate for an outdoor baseball party like you might for an indoor affair, you will want to be extremely prepared. First, make sure there are nearby bathrooms accessible for your guests (and their parents). Of course, you'll need to provide a few bats, balls and mitts for your players. You should also bring along a couple blankets for players to sit on while not playing – an umbrella for shade wouldn't be a bad idea either. Bug spray, sunscreen and hand sanitizer should also be in your party day kit, along with basic first aid supplies and a cell phone, just in case.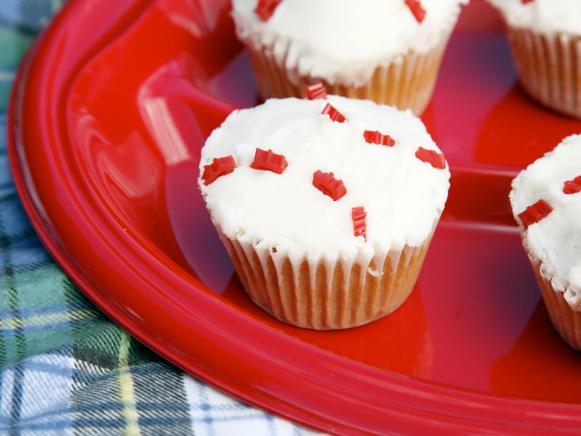 Baseball-Themed Party Cupcakes
A baseball-themed party is great for a child in the Little Leagues. Hold the party at the ballpark and pack a picnic lunch for the guests. To honor the theme, Laura Fenton suggests decorating baseball cupcakes by placing red licorice candy on vanilla-frosted cupcakes. Also include ballpark food items like hot dogs, cut orange slices and sports drinks for the full effect.
First and foremost, you should invite kids who actually enjoy playing ball (like the kids on your child's Little League team). If not all of the guests are ready for the minor leagues, bring along some pompoms for those on the sidelines to cheer with. Designate a referee for the game, so the kids know who's in charge, and have the ref explain the rules of play beforehand. If your players are young, you may want to have an adult play the role of the pitcher. The event should be fun, not frantic, so take breaks between innings and keep things casual.
Bring Fuel for the Players
A game can leave kids hungry and thirsty, so be sure to be prepared with drinks and snacks. When packing for this park event, make sure to pack only non-breakable serving dishes. Bring double the amount of ice you think you need to keep drinks cool and refreshing. Opt for sport-friendly options like cut-up oranges, granola bars, water and sports drinks to keep players fueled before and during the game. Since it is a birthday party, cupcakes are in order. You can easily dress up vanilla-frosted cakes to look like baseballs: Slice red licorice, like Twizzlers, into slivers and arrange them into semi-circles to look like laces.
Make Party Favors a Home Run
Keep favors simple and on-theme: Miniature team pennants, a few baseball cards and a packet of classic chewing gum make an easy and affordable goody bag. To package the treats, put the cards and sweets into a clear bag and affix the pennant to the top with a band of colored masking tape. Alternately, peanuts and Cracker Jack would also be pitch-perfect treats for this ballgame birthday.
As take-home treats, give guests ballgame items like bubble gum, peanuts and baseball cards. Laura Fenton taped miniature team pennants to treat-filled bags to represent the baseball theme. Guests can hang the pennants in their rooms as decor.
Before everyone leaves, ask all of your child's friends to sign a baseball at the party. It will be a memento that will be cherished today – and 20 years from now.
Laura Fenton is a Brooklyn-based writer and stylist whose work has appeared in many publications, including Country Living, Family Circle and Good Housekeeping. She is also a regular contributor to ShelterPop.com.