How to Re-Cover a Dining Room Chair
Update a set of dining room chairs by re-covering the cushions with a stylish new fabric.
We're sorry, there seems to be an issue playing this video. Please refresh the page or try again in a moment. If you continue to have issues, please contact us here.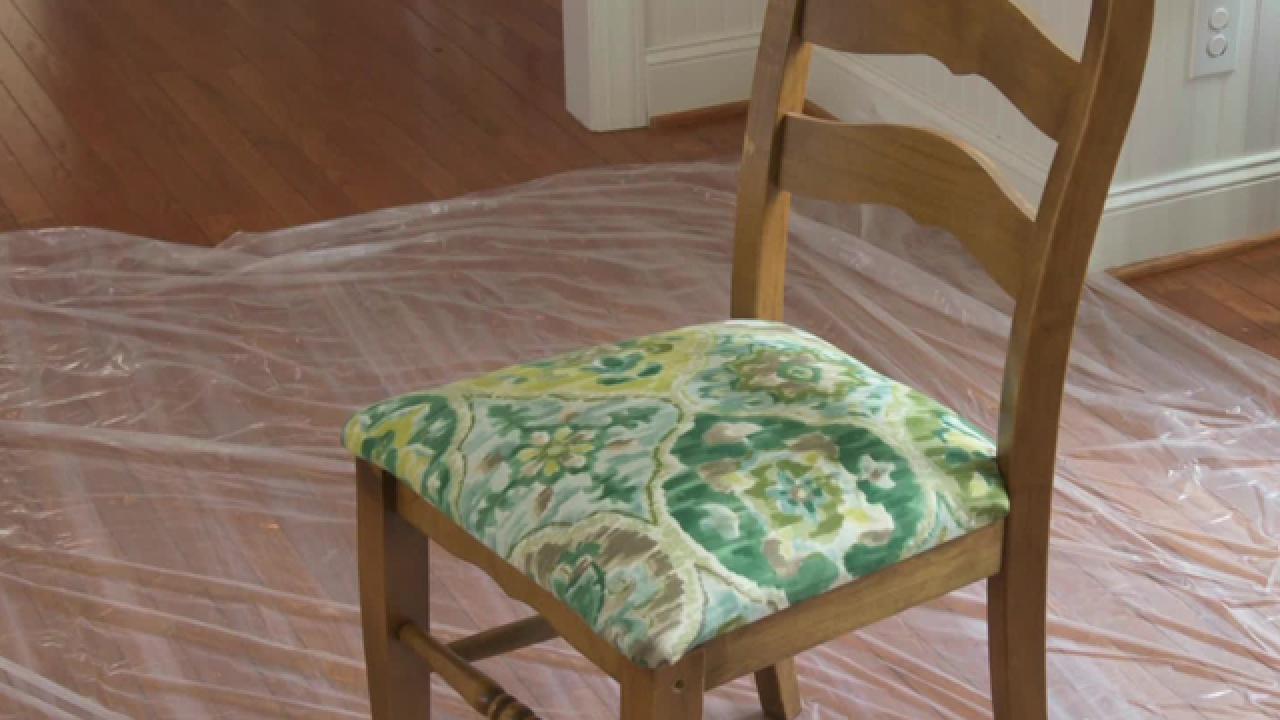 upholstered seat dining chairs
1/2 yard fabric per seat cushion
1/2 yard batting per seat cushion
2-inch foam
temporary fabric pen
scissors
tape measure
staple gun
staples
screwdriver
utility knife
Remove the seat cushion from the chair frame using a screwdriver (Image 1). Then, remove the original fabric from the cushion by removing the staples (Image 2). Remove the old foam from the seat.
Using the seat as a template, trace for a new piece of foam with a temporary fabric pen. Cut the foam using a utility knife.
Place your foam and seat on top of your new fabric. Using a temporary fabric pen, trace a line three inches out from the seat and cushion. Cut the fabric along the line.
Use your new fabric cutout as a template to cut the new batting (Image 1). Attach the batting to the seat using a staple gun (Image 2). Pull the batting taut to the seat as you go. Trim the excess batting along the outer edge of the staple line (Image 3).
Next, attach the fabric in the same way. Pull the fabric taut to the seat and staple it into place (Image 1). Pull the fabric snugly around curved corners to eliminate tucks on the top side of the cushion (Image 2).
Reattach Seat Cushion to Chair Frame
Now that your seat cover is fully re-covered, reattach to the chair frame using the original hardware.
And there you have it! A beautiful new chair for next to nothing.