Designing a Home Lighting Plan
We'll show you the basics, including design ideas, product tips and lighting choices.
Flip a light switch: For most Americans, it's one of the first things they do each morning, and one of the last things they do each night—so common a gesture they barely take notice. Yet electric lighting is the single most significant factor in today's 24/7 lifestyle, enabling people to work or play any time they choose.
Cavemen and women had no such options of course—when the sun set each day, the one and only light source disappeared. To get to today's era of light anytime, all the time, just fast forward through hundreds of years lit dimly by candles, animal-oil lamps, and gaslight, until arriving in Thomas Edison's New Jersey workshop in the 1880s. With his perfection of the incandescent light bulb—which produces light by running electricity through a metal filament wire until it is so hot it glows—the possibilities for extending the work and leisure hours of the day grew rapidly.
Edison's invention has endured relatively unchanged in its basic operation, although an evolution has occurred in the placement of that light bulb. For years, a single bulb hung unadorned in the rooms of early 1900s houses, providing light but also glare. Eventually, translucent globes to encase the light bulbs came into fashion and still occupy many a ceiling. In the last decades of the 20th century, hiding the light bulb in recessed ceiling fixtures was adopted as a common practice, a technique that continues today.
Through it all, the incandescent light bulb has maintained its dynastic hold on home lighting options. Lighting experts estimate that three-fourths of all light sockets in American homes today contain an incandescent light bulb. But that might not be true much longer.
What isn't changing is the important role that lighting plays in creating a healthy, safe home environment. "Lighting is a powerful tool in a person's health, and in their daily rhythms," says Patricia Rizzo, DesignWorks Program Manager for the Lighting Research Center, a research and educational organization based at Rensselaer Polytechnic Institute, in Troy, N.Y. A person's ability to see clearly, identify objects, prepare food, attend to personal grooming and perform many more functions all rely on the right type of lighting in every room of the house. Just as importantly, a person's moods and emotions are triggered by light, a result of the direct connection between the way the retina converts light signals into neural signals in the brain.
According to the Lighting Research Center, the overall goal for home lighting is that it should be "comfortable, easily controlled and energy efficient." To that end, manufacturers and lighting experts are working to improve the options for homeowners. Energy efficiency is a particular focus given that lighting typically accounts for more than 25 percent of a home's energy use, according to the U.S. Energy Information Administration. Whether the lighting is inside or outside the home, there are new developments daily—in everything from the longevity of a light bulb (some now are designed to last 25 years) to the design of the light switch (which may just become obsolete, replaced by keypads or smartphone apps). The key to getting the greatest benefit out of home lighting is to plan properly.
We're sorry, there seems to be an issue playing this video. Please refresh the page or try again in a moment. If you continue to have issues, please contact us here.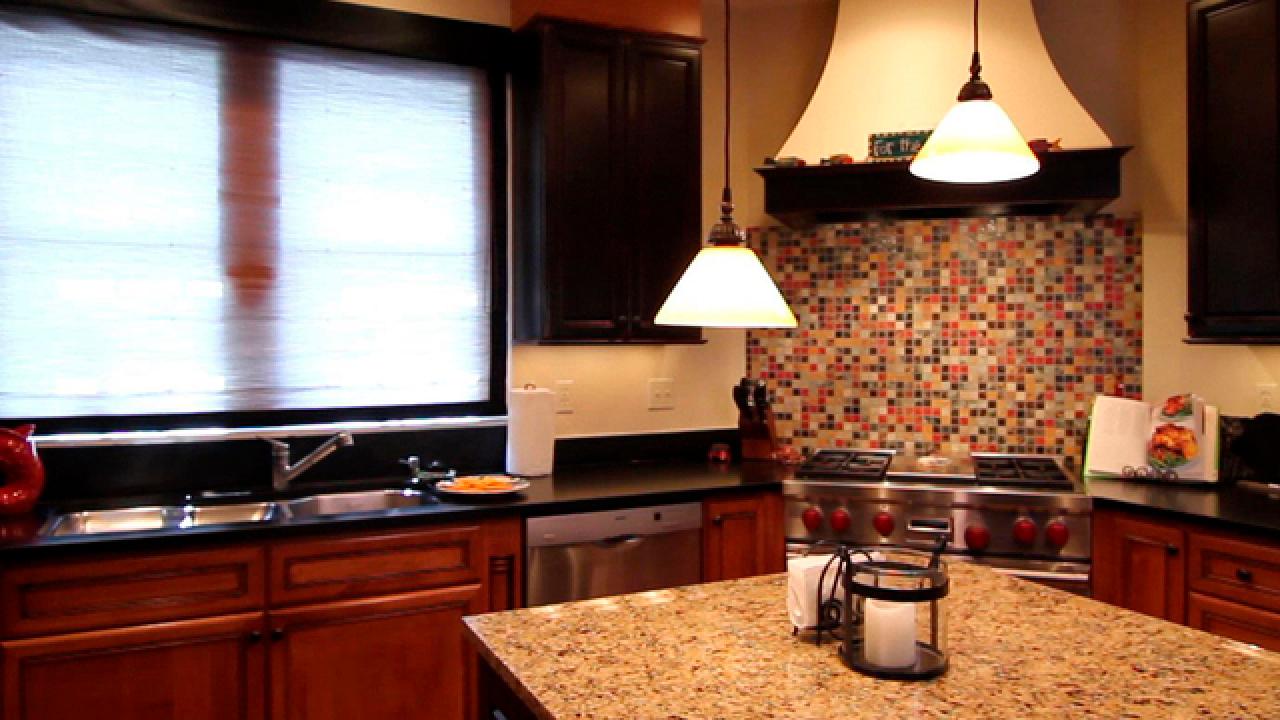 Your home's age, ceiling conditions are a few factors to think about when redoing lighting