Your Best Ideas: How to Display a Collection Without Looking Like a Hoarder
Don't confuse a collection for clutter. When displayed the right way, the things you love can make an artful statement in your home.
Everyone has something they like to collect. Whether it's snow globes, vintage china, rare coins or porcelain dolls (we don't judge), the key to keeping your collection under control is finding a way to display your beloved items that minimizes clutter and chaos.
We gathered some of our favorite ideas from HGTV.com and our Instagram followers to help inspire new and creative ways to make your prized collection more than just a group of dust-collectors.
For items like clocks, artwork, plates or record albums, the most obvious place to arrange them is on the wall. Keep the focus on the pieces themselves by only displaying a handful of your favorites. Can't choose your favorites? Swap them out regularly to switch things up!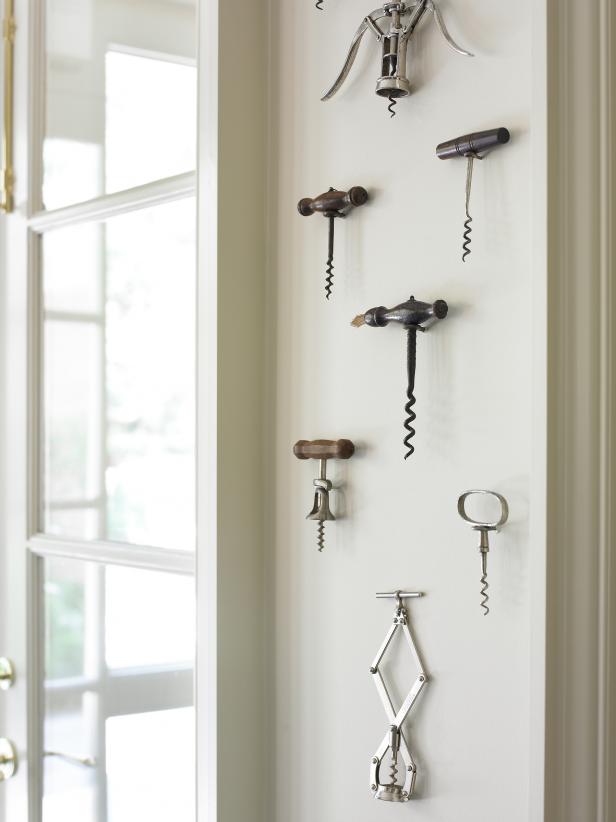 Quirky Collection of Corkscrews
Antique corkscrews are unique wall decor in the kitchen.
Shelves or photo ledges work well with larger items that don't belong on a wall, like globes, sea shells or vintage bottles. Even toy figurines can look surprisingly sophisticated when lined up neatly on a shelf. Bonus: Little fingers can still easily reach them at play time.
Take Advantage of Built-Ins
Built-in shelving gives you lots of space to arrange and rearrange a collection to your heart's content.
Showing off the size or shape of an item in your collection can call for special treatment. We love how these Harry Potter collectibles fit perfectly within the panes of this small display cabinet. Below it, baseballs become museum-worthy when displayed under glass cloches.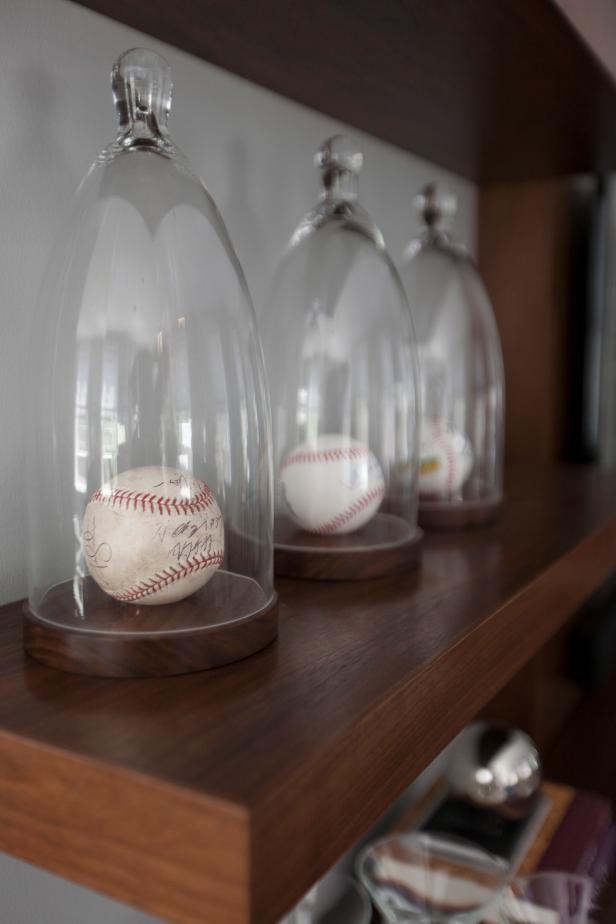 Baseball Collection
Designer Justine Sterling's client has loads of sports memorabilia and having these glass cloches made the perfect display for his signed baseballs.
Who says magnets belong on the fridge? This collection could look overwhelming if it greeted you every time you went hunting for a snack. Giving magnets their own place to shine transforms them into a work of art!
Find More Collection Inspiration