7 Ways to Make Your House a Home
Make your home a place that makes you happy with these simple tips.
This post is sponsored by Habitat for Humanity, written by me and owned by HGTV.
What you put inside your house can make the difference between whether you enjoy spending time there or not. No matter the size or style of your home, incorporating your personal style matters the most. Follow our simple tips to transform your house into a home that's the right fit for you.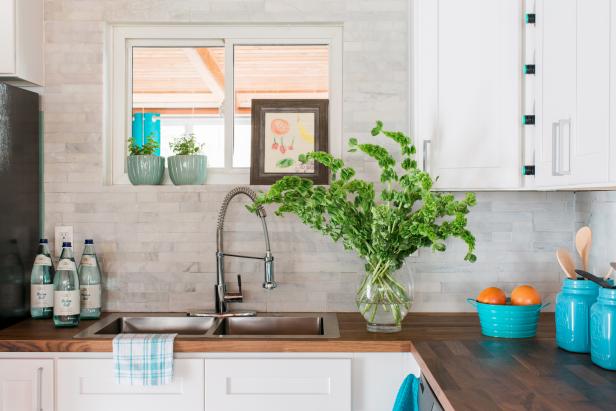 Jaw-Dropping Kitchen With Stacked Tile Backsplash
When it comes to laying out and hooking up a washing station, simple plumbing hookups that have not been relocated from their initial locations may be a fit for DIYers with moderate to expert skills. Because major complications can arise if things are not properly hooked up, it's often worth the expense to leave all plumbing hookups to licensed professionals.
Photo By: Flynnside Out Productions
If you love to cook, don't put away all your utensils and appliances; incorporate them into your home's design. Fill large, colorful jars with the items you use most.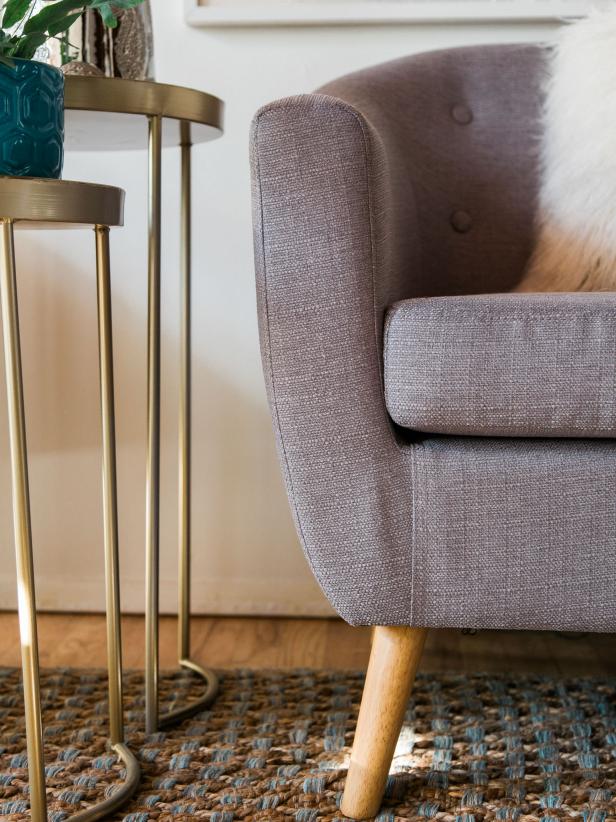 Stunning Seating With Midcentury Flair
Bring a touch of space-age style to your home with saucer-shaped seating and/or accessories with biomorphic shapes. Many outdoor furniture sets from the 1950s and 1960s defied tradition by trading in right angles for perfectly round creations.
Photo By: Flynnside Out Productions
Sure, expensive furniture and a spotless home are appealing, but that won't add warmth. Fill your most used spaces with plush rugs, throw blankets and comfortable furniture the entire family can use.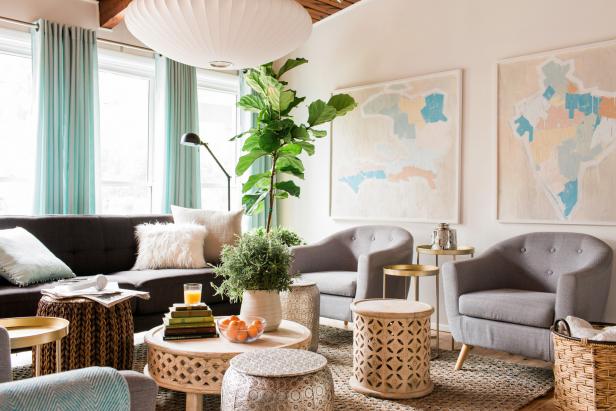 Custom Decor: Handmade Objects and Artwork Add Character
This classic midcentury modern home is decorated floor to ceiling with handmade objects and artisanal details. From textured art to woven jute rugs, organic elements add depth and character throughout the home.
Photo By: Flynnside Out Productions
A collection of picture frames can make a room feel cluttered. Instead, display family photos, kids' artwork and memorabilia from your travels on blank walls.
Nothing makes a house a home more than when your closest friends and family visit. Place comfortable outdoor furniture and lush plants on your porch to make guests feel welcome before they walk in the front door.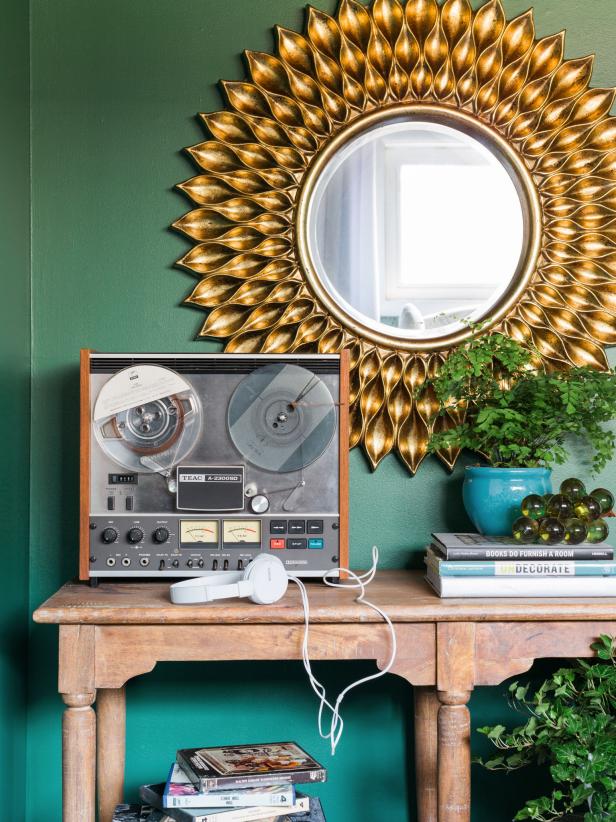 Vintage Tech in Midcentury Home
Bring a swanky, masculine vibe to your home with touches of vintage technology. Here, a classic, rustic wooden console table is given a retro touch with an old-school tape player and a stack of classic rock tapes.
Photo By: Flynnside Out Productions
If you don't look like you actually live in your home, you won't want to spend time in it. You can keep things organized, but you don't have to necessarily put everything away in storage. Showcase your hobbies, display fresh florals and collect furniture over time instead of buying matching sets.
Add Personality to Every Room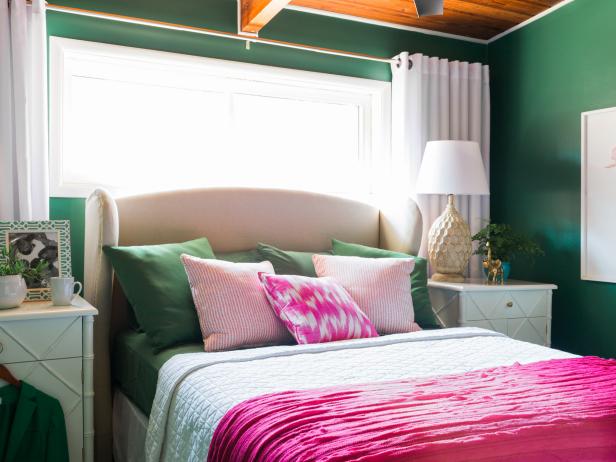 Shamrock Green and Hot Pink
Shamrock green and hot pink may not be the first colors you think of when it comes to spring, but these two colors are found together in nature in the form of lush pastures and fields of tulips. When you pair these colors together, be sure to add tons of white to help break up the saturation of the two bold hues.
Photo By: Flynnside Out Productions
Unless your personal style is a cohesive, minimalist look, give each room personality with a different color palette. Add color by painting the walls or adding bold furnishings. Each room's color palette should reflect its functionality.
Nothing will make your home feel as welcoming and cozy as the smell of freshly baked goods. You don't have to spend hours in the kitchen baking — just light candles around your home that smell like your favorite dessert.
At Habitat for Humanity, we build. We build because we believe that everyone, everywhere, should have a healthy, affordable place to call home. Habitat empowers people to become homeowners. Through shelter, we empower people to build a better future for themselves and their families.