This Company Makes Stylish, Multifunctional Furniture That Small-Space Dwellers Should Know About
Or really anyone who's into contemporary, affordable and easy-to-assemble furniture and storage.
Keep in mind: Price and stock could change after publish date, and we may make money from these affiliate links.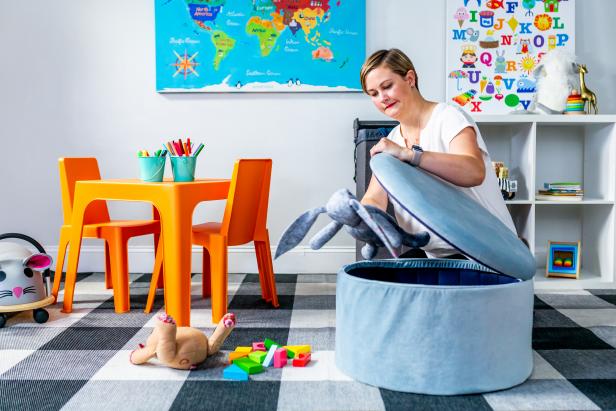 Toy Storage in Contemporary Kid's Room
Looking for storage for all of your kid's toys? The company Kvell makes affordable, easy-to-assemble ottomans like this round, velvet one called Boto. The large ottoman provides ample hidden storage and an extra seat, plus the soft edges mean it's toddler-friendly.
As someone who lives in a 460-square-foot studio, I'm always on the hunt for space-saving, budget-friendly finds for my home. That's why I was excited when I recently discovered a company called Kvell, which means "to feel happy and proud."
With bright, fun colors and sleek designs, the Toronto-based company Kvell prides itself on making contemporary, functional furniture for everyday living. If you like IKEA products minus the sometimes hours-long-assembly process, you'll probably love the company's affordable storage, furniture and accessories that ship and pack flat and don't require tools for assembly. Check out some of the HGTV editors' favorite Kvell finds and see how easy (seriously, so easy!) they are to assemble.
BUY IT: Amazon, $119.99

At first glance, this Trae ottoman (you know, like "tray" but fancier?) looks similar to other basic cube ottomans you might find in the college dorm section of big box stores this time of year, but, trust me, this one is much better and will last beyond four years of college. The 16-inch upholstered linen ottoman arrives in a box just a couple of inches thick and can be put together in less than a minute. It also features a reversible lid - one side is a cushion top and the other is a tray table.
Buy It
How to Assemble the Trae Table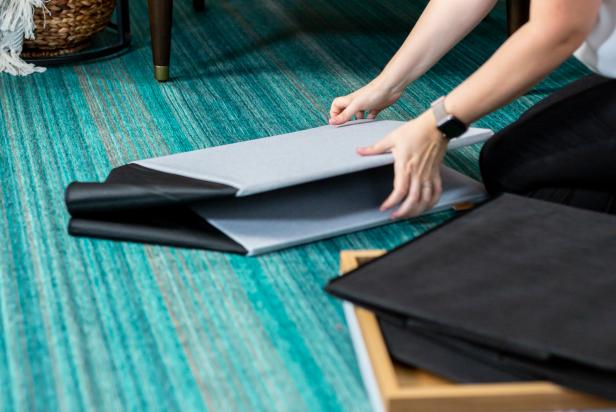 Step 1: Separate components.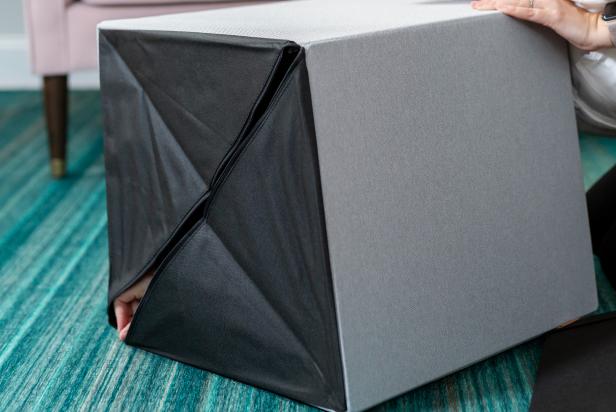 Step 2: Open the base and close the zipper.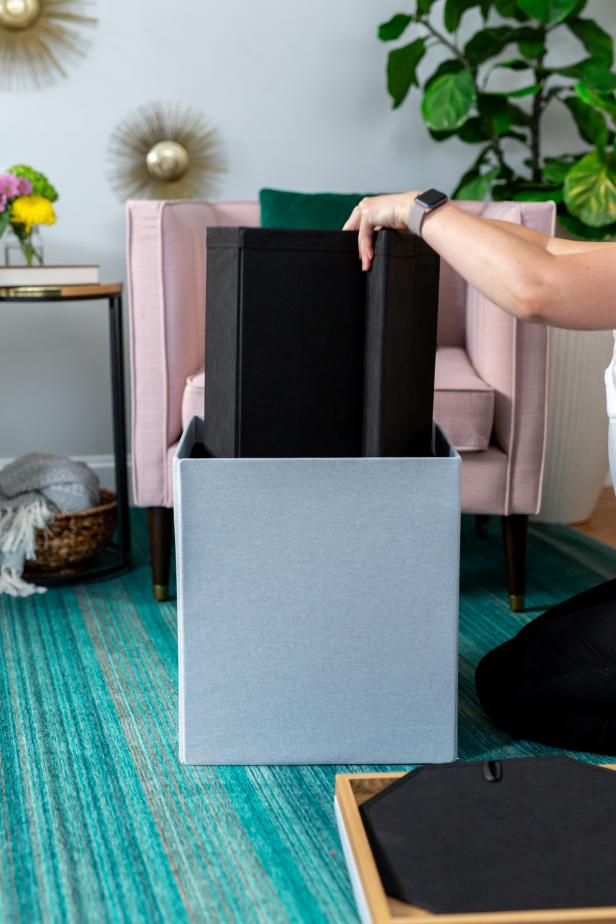 Step 3: Add the inner frame.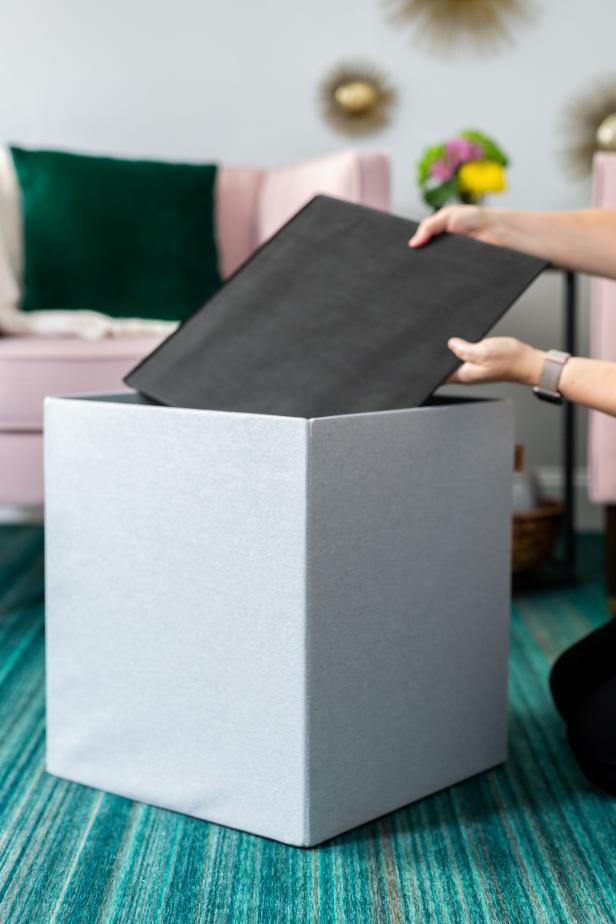 Step 4: Place in the base insert.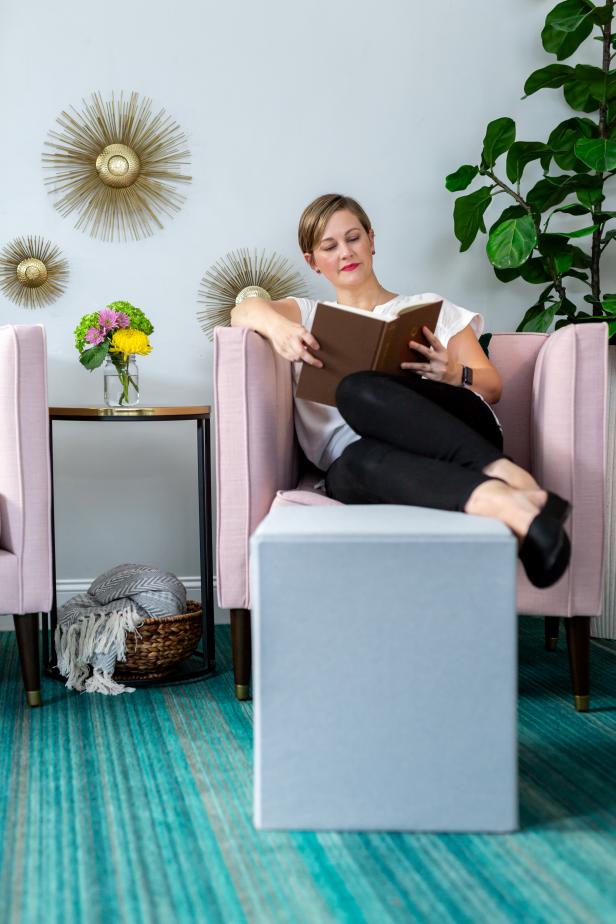 Step 5: Place lid on and put your feet up.
HGTV editor Kayla Kitts added the Trae to her soon-to-be nursery.
"We have a soft gray glider in one corner, and the Trae table will be great next to it for middle-of-the-night feedings," she says. "I can store essentials like nursing pillows, phone charging cables and headphones inside and use the top as a sturdy side table."
If you're looking for a simpler, more budget-friendly storage ottoman, the Kvell's Kube comes in lots of fun, bright colors perfect for kids' rooms.
BUY IT: Amazon, $102.03
If you didn't know otherwise, you might assume this on-trend velvet ottoman is constructed with a solid wood frame, but it's not. Like Kvell's other products, this round Boto ottoman also ships flat and can be assembled in no time. In addition to providing hidden storage space, this ottoman can hold up to 200 pounds of weight once assembled, perfect for an extra seat or footrest. The Boto comes in a tall version that measures 15" x 15" x 17" and a short version, pictured here, that measures 22" x 22" x 12".
Buy It
How to Assemble the Boto Ottoman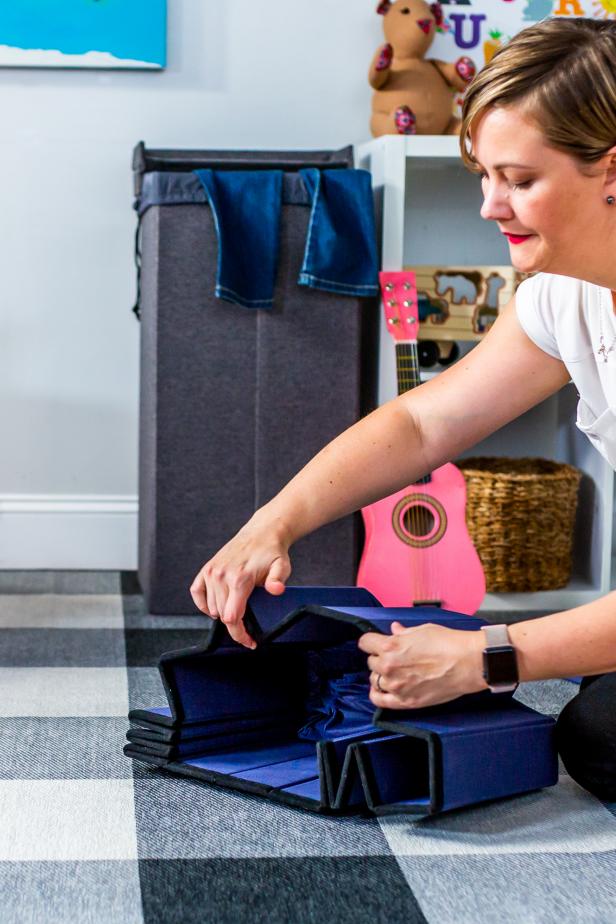 Step 1: Unfold accordion-style circular frame.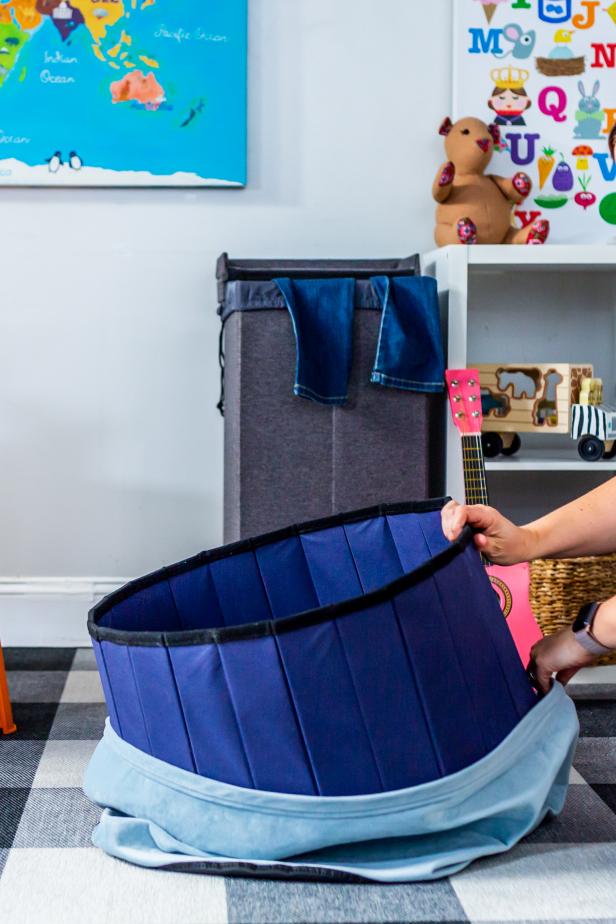 Step 2: Place circular accordion frame into velvet cover.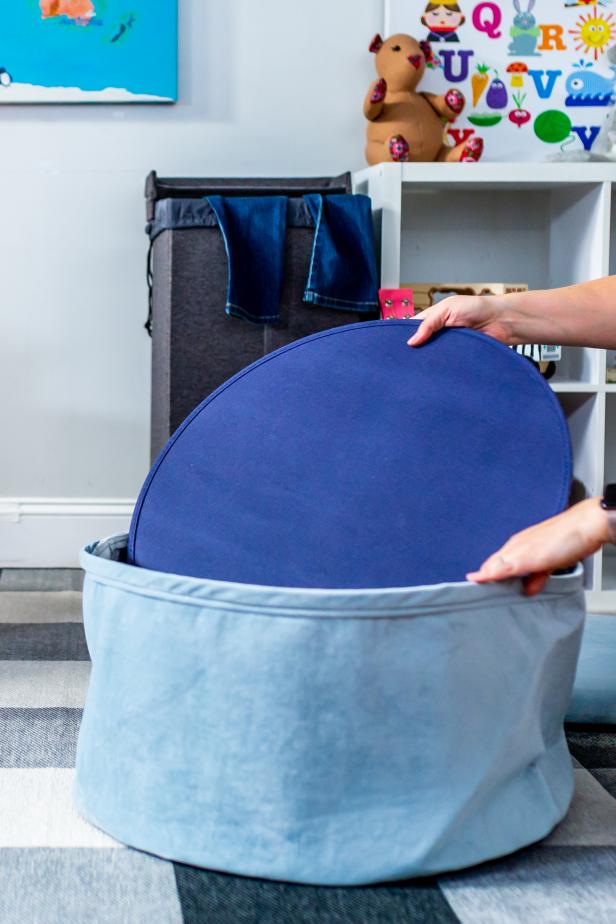 Step 3: Slip round base into the bottom of the accordion frame.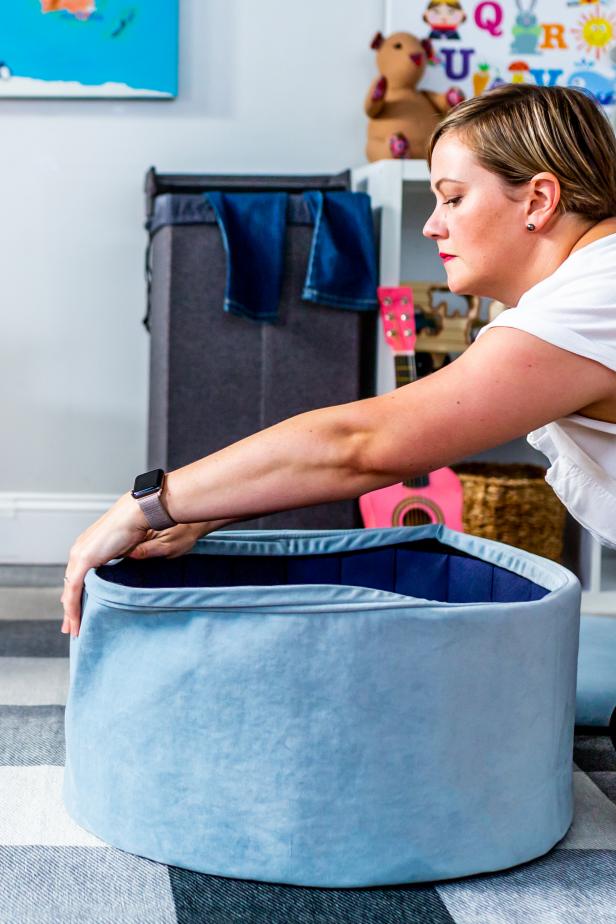 Cassidy Garcia
Step 4: Fold the top edges of the velvet covering over the accordion-style frame.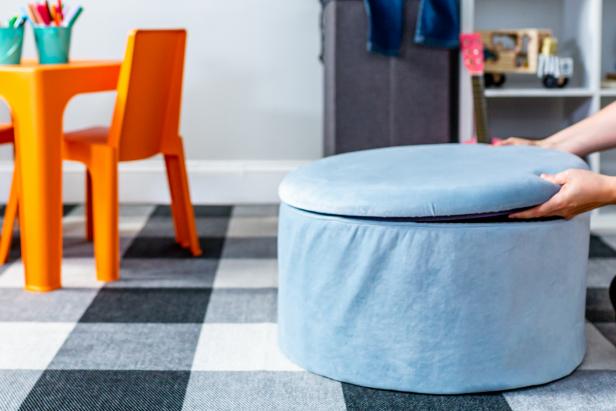 Cassidy Garcia
Step 5: Add the lid.
HGTV editor and mom to a 10-month-old Molly Miller gave the Boto a test run in her son's room where it holds toys and serves as a footrest while she nurses.
"My son loves standing and cruising around the ottoman, and I don't have to worry about sharp edges or heavy hardware because it's made out of soft, supple velvet," she says. "The pale blue color also looks stunning in his mostly-neutral room."
BUY IT: Amazon, $30.25 (currently available in cream)
This laundry hamper is part of Kvell's closet organization system called Stax. The hamper assembles similarly to the Trae ottoman, comes in gray and cream and features a removable, washable liner. Other items in the closet system include small and large boxes with lids, cube storage and more.
Buy It
How to Assemble the Stax Laundry Hamper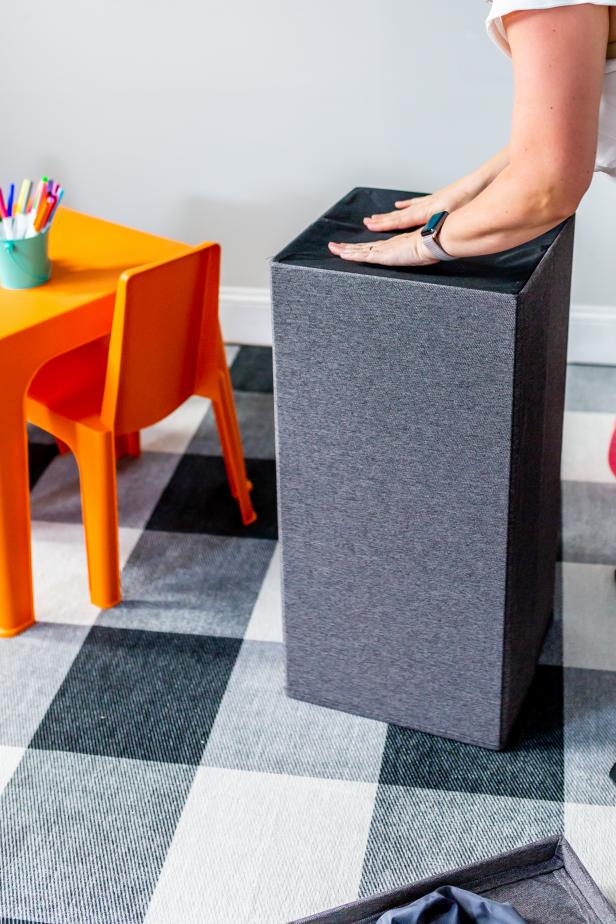 Step 1: Open frame and zip up base.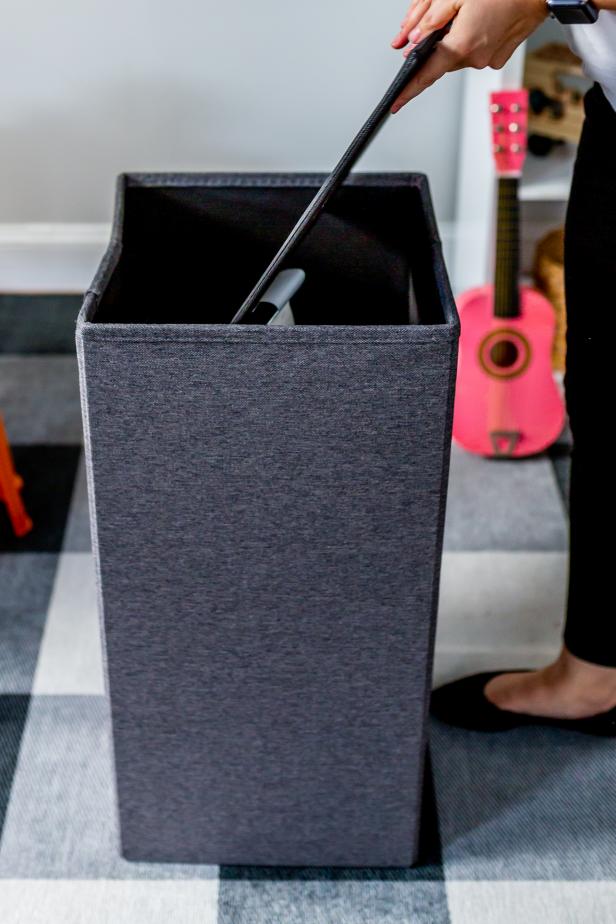 Step 2: Place base insert inside.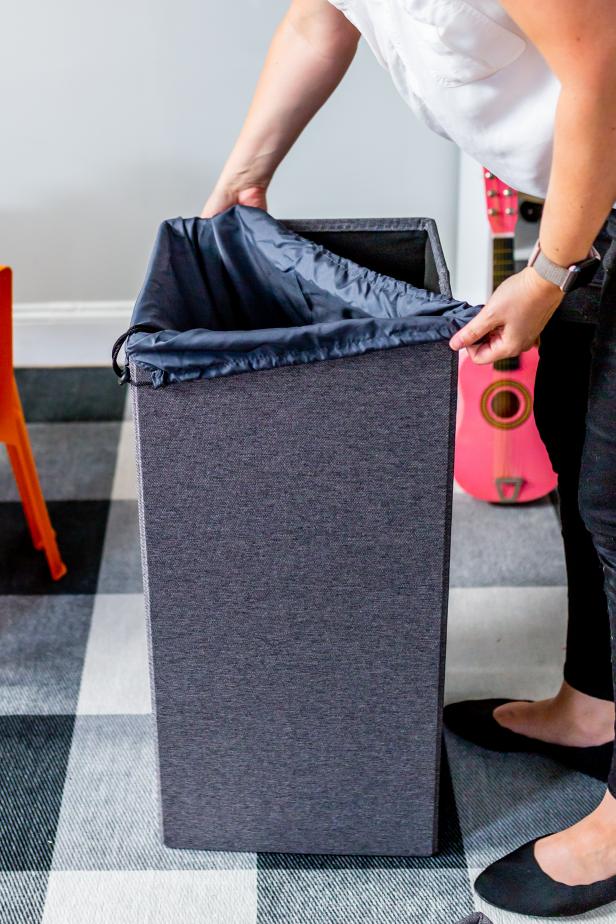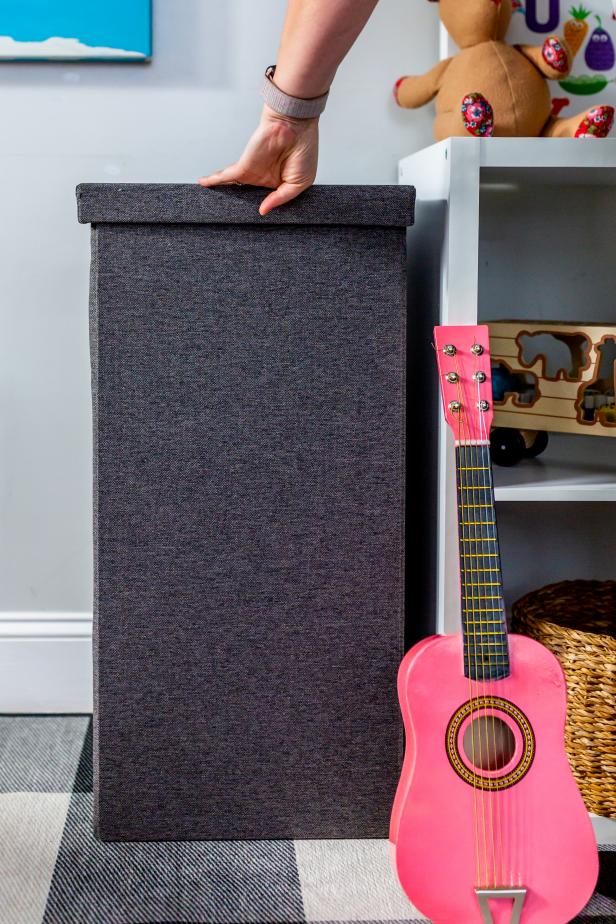 Cassidy Garcia
Step 4: Top hamper with lid.
As a self-identified laundry-avoider, HGTV producer Karen Webb says she was going to tuck the hamper inside her closet but the modern minimalist look fit her room so she decided to keep it out.
"I love that there is a lid on it," she says. "I feel like even when my basket is fully packed with dirty laundry, my room looks clean because it is all nicely tucked in there and out of sight." She says the removable liner has also been a game-changer. "Instead of having to haul the whole hamper to my washer, I just pull out the liner and dump it all in. It's just so much easier."
We're sorry, there seems to be an issue playing this video. Please refresh the page or try again in a moment. If you continue to have issues, please contact us here.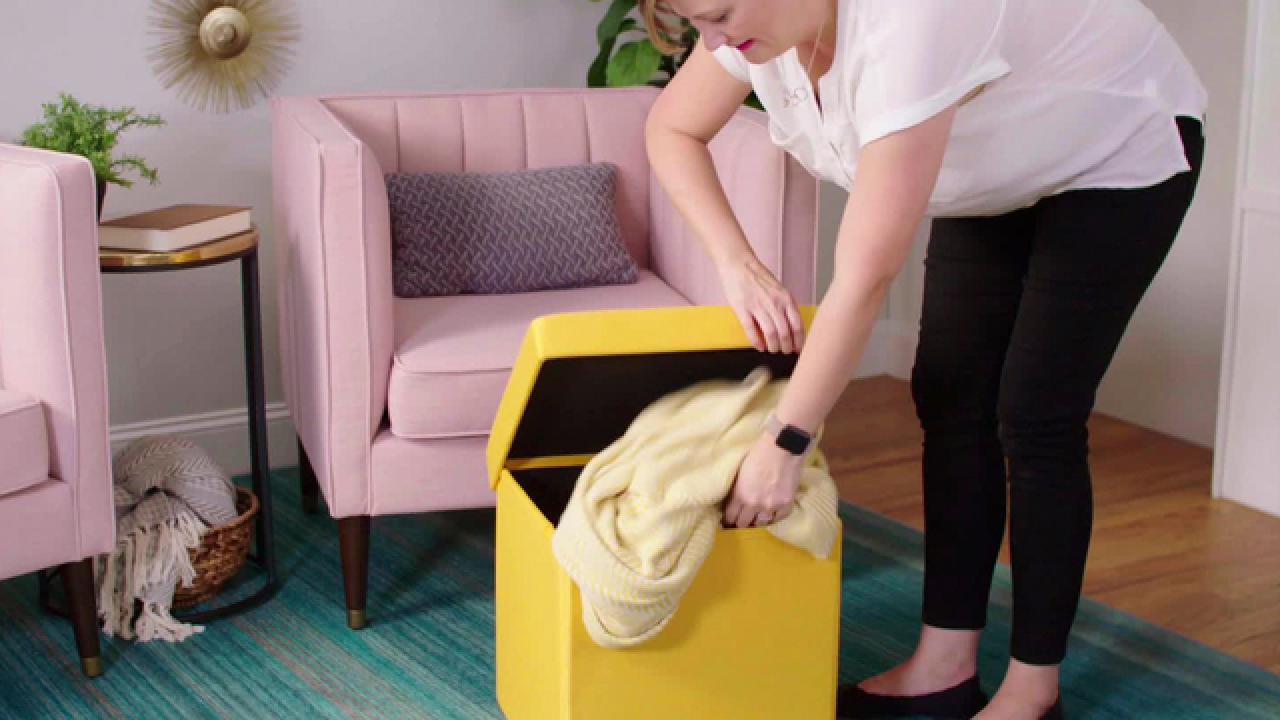 Add extra storage, seating and style to your small space with these multifunctional pieces.