HGTV Dream Home 2019 Winner Announcement
Congratulations to Beverly Fulkerson of Osgood, Indiana! She is our proud winner of the HGTV® Dream Home Giveaway 2019, a grand prize package valued at over $2.3 million.
We're sorry, there seems to be an issue playing this video. Please refresh the page or try again in a moment. If you continue to have issues, please contact us here.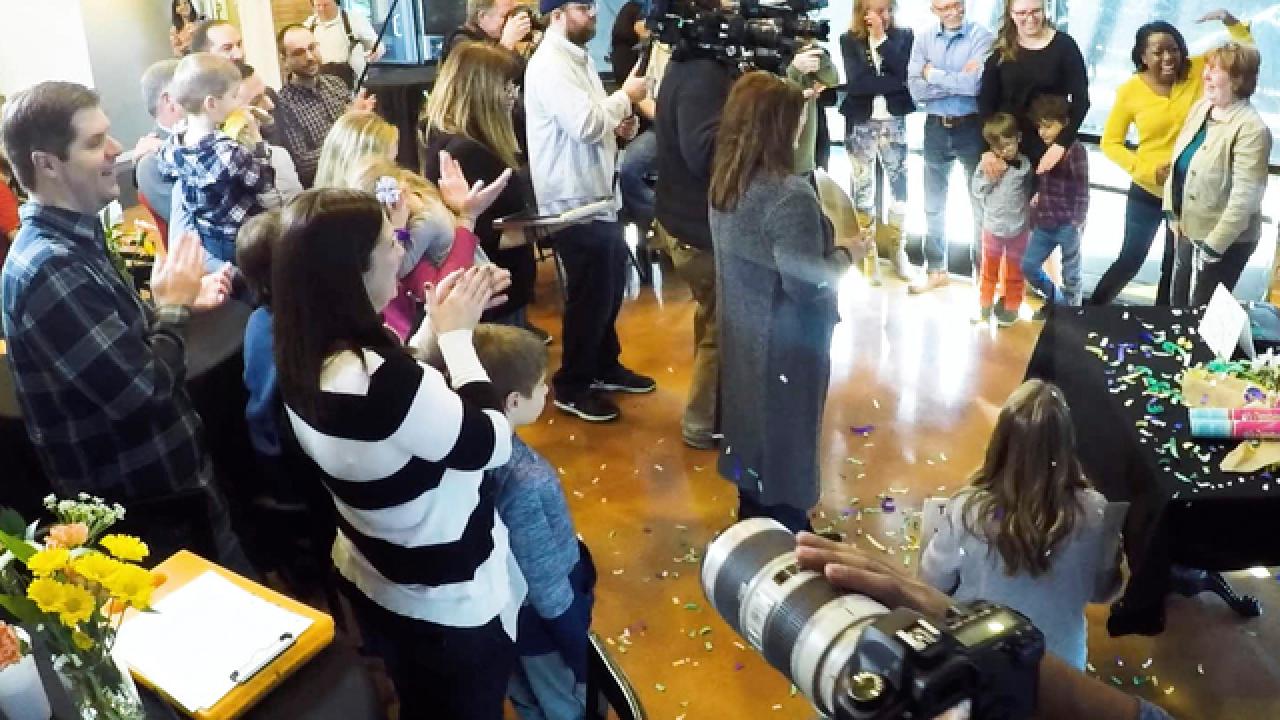 But even for a dedicated fan of over twenty years, getting the news from HGTV designer and host Tiffany Brooks that she had been selected as the winner of the HGTV Dream Home 2019 was too good to be true. Her name was randomly drawn from over 135 million entries.

Beverly says she was first drawn to the HGTV home giveaways in 1998 when HGTV Dream Home was located in beautiful Beaufort, South Carolina. She has been entering ever since, though she claimed, "I entered knowing that I would never win." Much to her surprise, entering almost every day, twice a day during the sweepstakes period majorly paid off.

The incredible mountain-side views first caught Beverly's attention, leading her to fall in love with this home. "I would love to be sitting on that porch – and in that hot tub!" she said excitedly. Though Beverly has lived in nine different states, she has never travelled to Montana and could not be more thrilled to discover what all it has in store.
As a mother of two and a grandmother of three, Beverly noted that her family keeps her busy. During the surprise ambush, Beverly believed she was gathered with family to celebrate an award for one of her daughters.

It was then that Tiffany Brooks arrived and her "mind went blank." Beverly said she was "a deer caught in headlights" and that this life-changing news is "just now starting to sink in."

Our lucky winner is still in disbelief at her good fortune. Beverly and her husband will get a chance to see the home for the first time in the coming weeks.

Viewers can witness her reaction to the ambush and the home itself by watching the HGTV Dream Home 2019 Giveaway Special premiering Friday, May 24 at 1 p.m. ET on HGTV.
Get Ready for HGTV Smart Home 2019!
Sign up to receive daily email reminders to enter HGTV Smart Home 2019 Giveaway® twice online per day beginning April 24, 2019, 9am EST.
By submitting this submission form, you acknowledge having read and agreed to our Privacy Policy and Visitor Agreement. You will have the option to unsubscribe from any messages you receive.
Thank You, You have successfully registered to receive email reminders to enter the giveaway.
Tour HGTV Dream Home 2019