6 Ways to Prevent Animals From Eating Flowering Bulbs
We've got some tips and tricks to keep pesky critters from digging up hardy bulbs like tulips, crocuses and hyacinths.
Squirrels, voles, mice and chipmunks love to nosh on flowering bulbs. Outsmart them with these planting methods.
We're sorry, there seems to be an issue playing this video. Please refresh the page or try again in a moment. If you continue to have issues, please contact us here.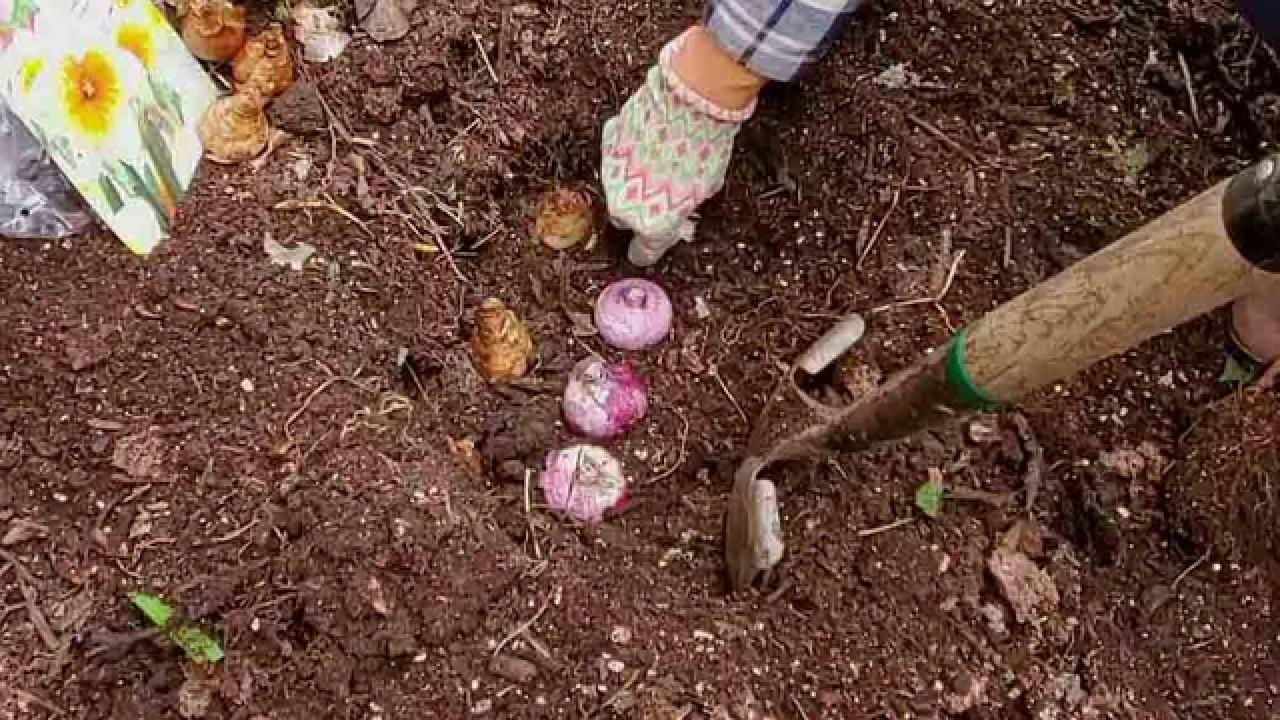 Bulbs stand a better chance against critters if you bury them deep. Follow the directions on the package for hole depth, but if your bulbs came without instructions, a general rule is to plant spring bulbs two to three times as deep as the bulb is tall. So, for a 2-inch bulb like a tulip, bury it about 6 inches deep. With hardy bulbs, you're better off going too deep than too shallow. Also, make sure to tightly pack the soil over the bulbs. Using a garden-auger drill bit to dig the holes makes it quicker and easier, especially in hard-packed soil or clay.
Avoid smelly fertilizers like bone meal which will attract animals. Fragrant plants like marigolds and cabbage will hide the smell of the bulbs. Also, planting bulbs around other flowers and shrubs can make them harder to reach.
To keep voles from stealing your bulbs, place a layer of sharp rocks at the bottom of the hole when planting the bulbs. Add in some dirt then place the bulbs on top then cover with more rocks. Gravel above the bulbs will help keep other diggers at bay. Cover the bulbs and gravel completely with soil.
After your bulbs are planted and covered in soil, lay a piece of chicken wire over the area to prevent critters from digging. Use wire cutters to cut the chicken wire to size then secure the wire to the ground with landscape pins. Large rocks on top of the wire can also be a deterrent. If you find the chicken wire to be a bit of an eyesore, cover it with a little mulch. Remove the rocks and screen when growth from the bulbs emerges in the spring.
Sometimes the outer layer of the bulb peels off when being planted. Don't leave those peels on the ground; their scent can attract critters. Clean up all leftover debris to remove the smell of the bulbs and make the ground look undisturbed. Animals won't know where to dig.
Plant these classic bulbs in autumn for a glorious flower show next spring.