Favorite Camellia Varieties Plus Expert Planting and Growing Advice
Lifestyle expert James Farmer shares his passion for growing camellias. The evergreen shrubs with showy blooms are a classic choice for gracing Southern gardens in late winter but gardeners outside the South can try them, too, and get blooms in both spring and fall depending on the type.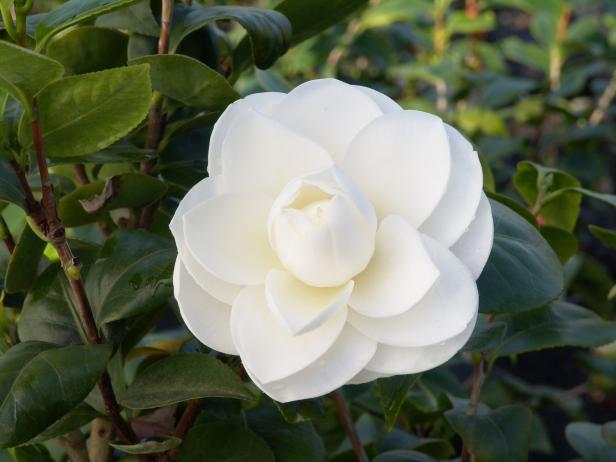 Camellia japonica 'Alba Plena'
Hardy in zones 8 to 10, Camellia japonica 'Alba Plena' is an old variety with pure white blooms and glossy, dark green foliage.
Courtesy of Monrovia

Hardy in zones 8 to 10, Camellia japonica '
Alba Plena
' is an old variety with pure white blooms and glossy, dark green foliage.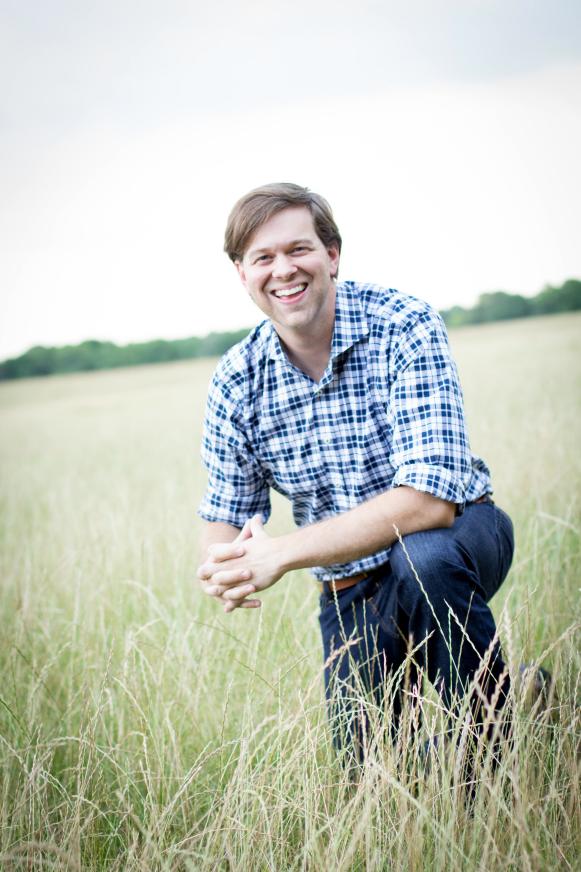 James Farmer: Resolution #1
Author/gardener James Farmer says, "I would love to learn how to do some minor upholstery work with nailheads, light carpentry skills and even a bit of lamp wiring. I use amazing workrooms and artisans and technicians all the time, and gaining a better understanding of their craft would be a great learning experience in the new year!
Image courtesy of James Farmer, photo by Amber Phinisee
Camellias are classic shrubs for Southern gardens, so it's not surprising that author and lifestyle expert James Farmer, who hails from Georgia, would have a passion for their delicate flowers.
"I'm partial to some of the old favorites like 'Debutante' and 'Professor Sargent'", he says, plants that grew in his grandmother and great-grandmother's flower gardens. "Camellias just seem to be at their peak in that sandy, South Georgia soil."
His all-time favorite is a white camellia—almost any white camellia. "The blooms are crisp and perfect, especially when you want to escape the cold and dreary weather. There's a kind of purity to them that stands out even in winter. Those white petals on those dark, dark, glossy green leaves are so romantic."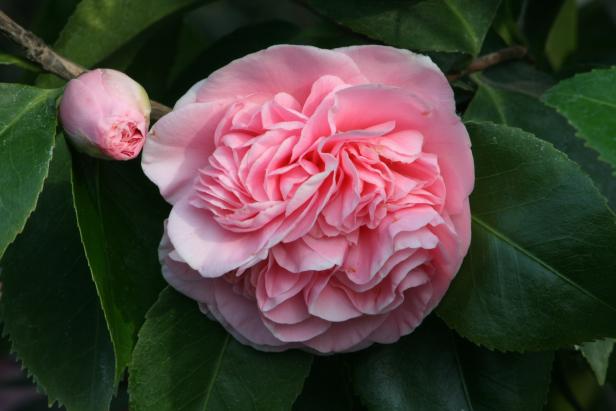 Camellia japonica 'Debutante'
'Debutante' is an early blooming camellia with large, light pink flowers. It grows 6 to 8 feet tall and wide and needs filtered sun.
Courtesy of Monrovia

'Debutante' is an early blooming camellia with large, light pink flowers. It grows 6 to 8 feet tall and wide and needs filtered sun.
Where Can You Grow Camellias?
These slow-growing evergreens are valuable in the landscape, too, useful around foundations, as specimen plants, or in borders and hedges. It's almost unfair that they won't thrive everywhere, but most are hardy only in zones 7 to 9, the so-called "camellia belt" of the southern U.S. Breeders are working to develop camellias that can withstand more cold.
But camellias have a wider range than most of us think, says Farmer, who has served as a spokesman for the American Camellia Society. "We associate them with the South, and they were brought into the country through Charleston. But you can grow beautiful camellias as far south as West Palm Beach. They also grow well in southern California and the Napa Valley area, where the winter is mild and they can bloom without risk of frost.
From red to pink to white, camellias brighten any garden in zones 7-9.
This romantic evergreen shrub and Southern favorite does well in partial shade.
When Do Camellias Bloom: Japonica vs. Sasanqua
Late spring frosts often kill or damage the buds of Camellia japonicas, which bloom in the spring. The other widely available camellia species, sasanquas, bloom in the fall.
"If you're looking for a hardier flowering shrub," Farmer says, "try sasanquas. They give you a head start on camellia season. I really like 'Sparkling Burgundy' and 'Yuletide', which has red blooms and pretty yellow stamens. It's really nice around Christmastime."
One of Farmer's top picks, 'Debutante', is a C. japonica with light pink flowers and a "classic, gorgeous look. The flowers look almost lacy, like those silk flowers older women would wear on their dresses." He likes another old favorite, 'Professor Sargent', for its "fluffy red blossoms with yellow stamens."
The classic white camellia for Southern gardens, he adds, is 'Alba Plena'. "'Polar Ice' and 'Snow Flurry' are other great whites." For better cold hardiness, he recommends camellias in the 'April' series, such as 'April Blush' and 'April Snow'. They bloom a little later in northern areas.
With the right selections, Farmer says, you can have blooms from October to April. "That's pretty amazing. Also remember that camellias make excellent container plants, but they need large containers. They do especially well in terra cotta containers that can breathe."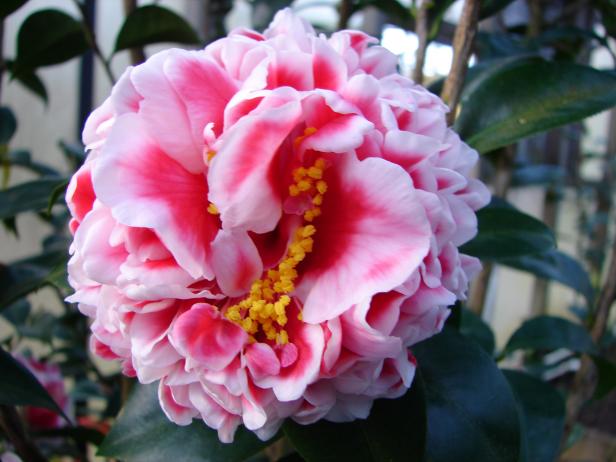 Image courtesy of American Camellia Society/Photo by Randolph Maphis


How to Plant and Grow Camellias
Don't plant your camellias too deep in the ground, he advises. "It's better to plant a little bit high and keep the top of the root ball level with the soil, so water won't stand around the truck. Camellias have shallow roots and need moderate water. Overwatering can lead to leaf and bud drop."
Farmer fertilizes his plants after the blooms finish. "They don't need heavy fertilizing but they're acid-loving, so use a fertilizer formulated for azaleas or camellias."
"Pruning is the biggest cause of their demise," he says. "They can grow into a small tree or a large shrub, so be careful where you plant, or you could have a camellia that's 15 feet tall by the front door. But don't give your camellia the same kind of haircut you'd give your poodle."
Farmer says you shouldn't prune with gas-powered tools. "Don't use gas for cutting anything, unless you're mowing the grass. You wouldn't use gas tools to manicure your nails. Just do a light shaping or cut the blooms for arrangements, and know when to prune. If you prune in summer, you won't have any flowers next year. Prune after the blooms finish."
After all, he says, camellias are easy to grow. "Think about a 100 year-old farmhouse with a big, old camellia planted out front, blooming its heart out. It may have needed help to get established, but then it did great."
More Camellia Planting and Growing Tips
We asked Georgia Master Gardener and writer Danny Flanners for his camellia growing advice. Here are his tips.
Camellias can be planted at any time, ideally in fall when they don't have to battle extreme temperatures while trying to get established. Be sure to give them well-drained soil, rich in organic matter, and partial shade to protect them from scorching afternoon sun. Trees also help shelter camellias from extreme cold.
Once established, the shrubs don't require extra watering under normal conditions. But mulch around the plant to keep roots cool and retain soil moisture. Feed them in spring and again in midsummer with an acid-forming fertilizer.
Prune only to control size or shape, or to reinvigorate a plant. Any pruning should be done in late spring after flowering is complete.
Tea scale is common on the undersides of leaves. Also, keep an eye out for petal blight, a fungus that makes flowers turn brown and fall off, and for leaf gall, which causes leaves to turn brown and eventually drop as well.
When the forecast calls for a hard freeze, protect the blooms on your prized camellia by covering the shrub in plastic and anchoring it to the ground with stones or bricks to trap the heat of the soil inside. Be sure to remove the plastic the next day as temperatures warm; otherwise, you may create a greenhouse effect that can scorch the plant.