We've pulled together 4 popular road trips through various portions of the state: Southeast, Southwest, the Rockies and the High Desert.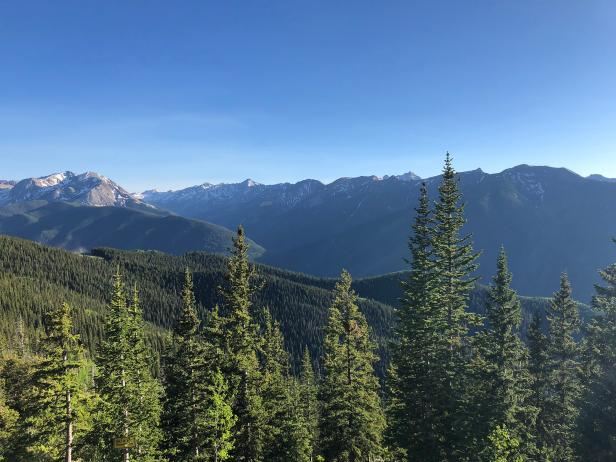 Hiking in Aspen, Colorado
Every Aspen-Snowmass local has their favorite trail for one reason or another, but from the Rio Grande Trail and John Denver Sanctuary to Maroon Bells Scenic Loop Trail, there's no shortage of hiking options to choose from. Touted as North America's most photographed peaks, Maroon Peak and North Maroon Peak are easily one of the most tranquil if not popular hiking destinations in the world. Word to the wise, parking fills up quickly so you might want to catch a bus or shuttle service to and from the visitor's center. For some of the most spectacular views, set your sites on Crater Lake, a scenic 3.8-mile round-trip hike that's good for all skill sets and offers views over the Maroon Bells. Another local favorite, Cathedral Lake, is classified a bit more difficult. Just over seven miles round trip, the hike located off of Castle Creek Road is a roughly 2,500-foot climb uphill through Aspen forests and ending at majestic Alpine Lake. For a little après-hike pick me up, head back to town where Spring Café has a variety of freshly pressed juices, greens and power bowls as well as gluten-free and vegan menu offerings. Whatever you do, don't miss Blanca's famous meatloaf, which comes slathered in tomato sauce and mushroom gravy for the win. You'll relish every last bite.