How to Throw an Epic Lake Party
We're talking rose gold flamingo floats and big-batch cocktails.
While you may be gearing up for the start of the school year, that doesn't mean it's time to say goodbye to summer fun. We still have plenty of warm weather to embrace, friends. I don't know about you, but I'm a big proponent of celebrating every last second of the season. So, how do I suggest celebrating these glorious (read: hot) last weeks of summer? By throwing the most epic lake party ever. Sure, a pool party is trendy and fun — chic, even. BUT, a lake party is the pool party's cooler older sibling — laid-back, no-stress. The best part? Well, you don't need access to a pool to throw one.
I'm laying out everything you'll need for an unforgettable day. Grab a notepad; it's time to plan a party.
Make a Watermelon Party Keg
00:36
For the best keg party ever, make this easy watermelon keg and cocktail.
First things first, greet your guests with a generous batch of premade cocktails. This ensures you're not stuck mixing drinks all day, which is a major win in my book.
Make this super-simple beverage boat to keep all the other drinks (beer, sparkling water, soda, etc.) chilled as you float.
Must-Have Party Accessories
While you're at it, stock up on other must-have accessories for the day, like stylish towels, a fun beach ball and party straws.
Outdoor Speaker + Party Tunes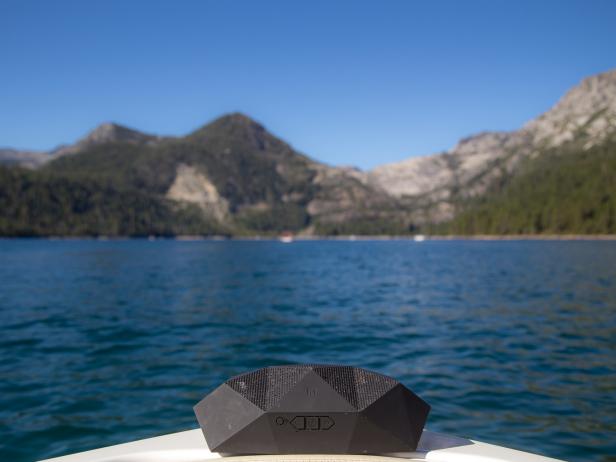 Big Turtle Shell Bluetooth Speaker
This waterproof and shockproof Bluetooth speaker can communicate with your devices from more than 30 feet away, filling your yard with music wirelessly. Take it anywhere you want to start a party: It plays for up to 16 hours on a single charge, so the music won't stop before your guests do.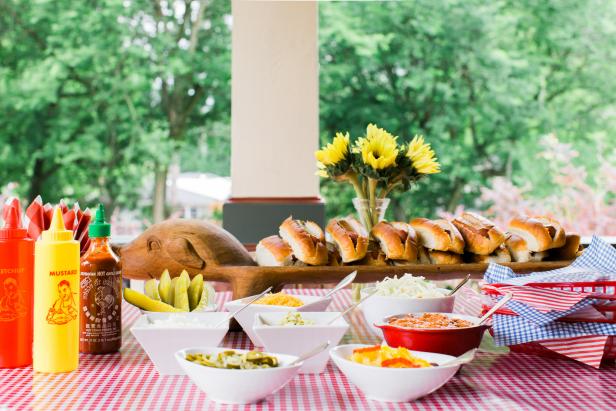 How to Set Up a Self-Serve Hot Dog Bar
A mix of condiment containers, vessels filled with toppings and an assembly line arrangement of hot dogs, this station is certain to keep guests fed and interactive for hours on end.
Flynnside Out Productions
As dinnertime rolls around, set up a simple, self-serve hot dog bar. Prep your toppings ahead of time, and keep sides simple — like chips and premade dips.
All-Natural Bug Repellent
As dusk approaches, make sure you have bug repellent. Try one of our all-natural solutions.
Set up games in the yard for partygoers who don't like to swim and for post-dinner entertainment. Check out two of our DIY options:
End your lake party with an outdoor movie (epic, right?). Grab a couple sheets and a projector, and you'll be pleased with the simplicity of the setup.