Cornbread-Topped Chili in-a-Jar Recipe
It's tailgate time and this easy-to-assemble hearty meal on-the-go is a total game changer.
12 cornbread muffins made from prepackaged cornbread mix
6 cups of your favorite chili recipe
1 cup sour cream
3 cups shredded cheddar cheese
1 bunch green onions, sliced
Prepare Cornbread Muffins
Prepare cornbread muffins, then using a knife, slice each muffin in half.
Place cornbread in the bottom of the jar (Image 1), then add 1/2 cup chili (Image 2), and 1/4 cup shredded cheese (Image 3). Repeat until layers are about 1 inch below the rim of jar.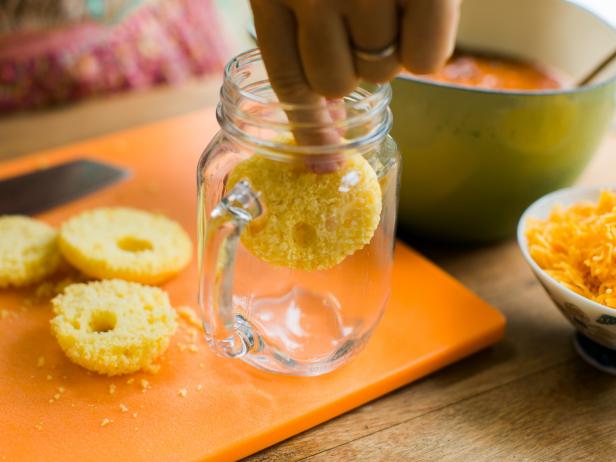 Flynnside Out Productions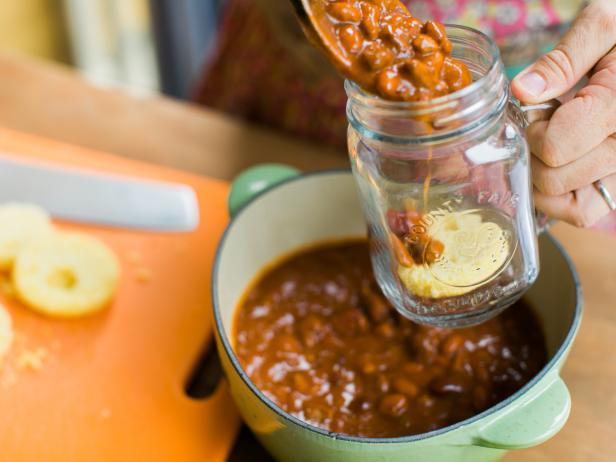 Flynnside Out Productions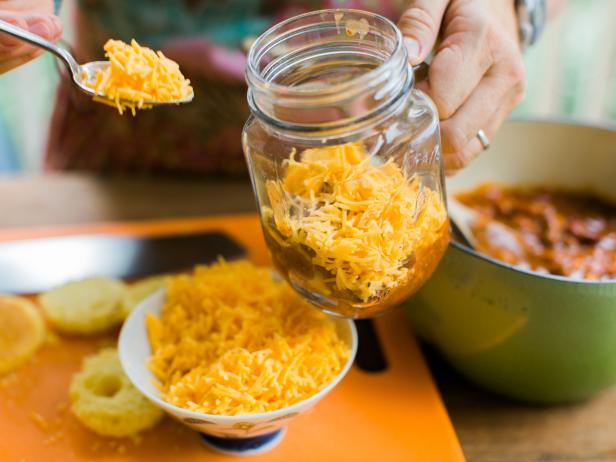 Flynnside Out Productions
Top off layers with 2 tablespoons of sour cream (Image 1) and garnish with sliced green onion (Image 2).
To keep this meal totally mobile, tie on a spoon using pretty twine.