Heat Pump Options and Uses
Heat pumps can be great add-ons to existing systems or can be used as standalone appliances.
One great way to get more efficient heating and cooling in your home is with a heat pump. But don't think heat pumps are just for heating. Many can be used for both heating and air conditioning. In fact, many ductless mini-split air conditioning units also operate as heat pumps.
A heat pump is equipment that uses a refrigerant to move heat from one place to another. During the summer, a heat pump captures heat from inside a home and transfers it to the outdoor air through a condensing unit. During the winter, the process is reversed. Heat is captured from outdoor air, compressed, and released inside. Refrigerators and air-conditioning systems are really just one-way heat pumps (or a half-heat pump).
Because they move heat rather than generate heat, heat pumps can provide up to four times the amount of energy they consume in electricity, according to the U.S. Department of Energy. Depending on the climate, air-source heat pumps are about 1.5 to 3 times more efficient than electric resistance heating alone and because they use no combustion, there is no possibility of indoor pollutants like carbon monoxide. They generally cost more than air conditioning systems, but can be installation cost competitive with heating and cooling systems.
The most popular type of heat pump is an air-to-air heat pump, or air-source heat hump (ASHP). These are often mounted to the interior of a wall and used mostly in moderate climates, as performance can lag when temperatures get below 35 degrees Fahrenheit.
However, in the last few years much better air-source heat pumps have become available by making the coils that produce the heat larger, according to Donald Prather, technical services manager of the Air Conditioning Contractors of America (ACCA).
Mini-split systems that have a part of the heat pump outside and a part inside are quite useful for retrofit installations, as only a 3-inch hole has to be drilled between interior and exterior walls for the wiring and tubing for condensation and refrigeration. You should also consider the length of the tubing, how far the runs are and where the lines may have to be insulated, advises Prather.
Solar-powered mini-splits can be used in many southern climates, especially where air conditioning may be needed more during hot and sunny days.
You can add a heat pump to an existing furnace for those times of year when the climate is moderate and it might be more economical to run a heat pump rather than use gas, propane or oil. Just be sure to have your technician match the systems through Air Conditioning, Heating and Refrigeration Institute (AHRI), as it is critical to get the efficiency right, says Prather.
Another type of heat pump, generally for larger homes over 4,000 square feet, is an absorption heat pump that uses ammonia-based water absorption or lithium bromide. Absorption heat pumps are essentially air-source heat pumps driven not by electricity, but by a heat source such as natural gas, propane, solar-heated water or geothermal-heated water.
Heat pumps can also be added to work in conjunction with furnaces and other HVAC systems.
We're sorry, there seems to be an issue playing this video. Please refresh the page or try again in a moment. If you continue to have issues, please contact us here.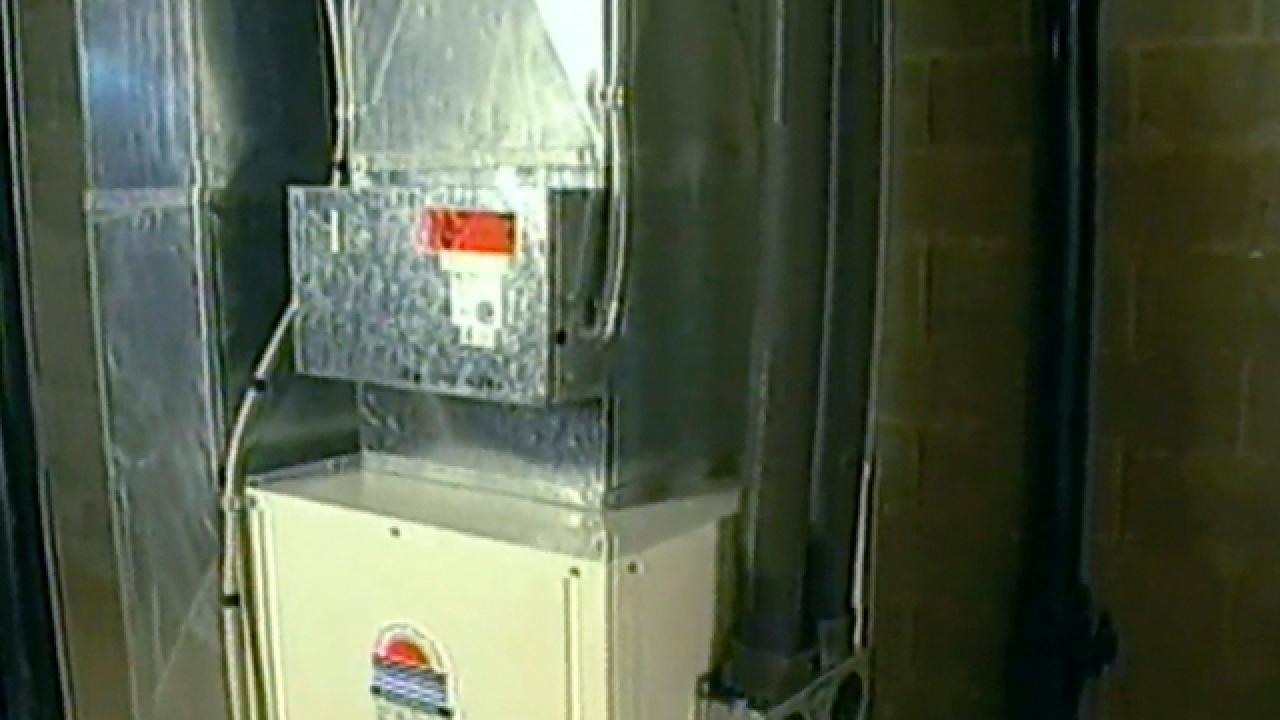 Two-speed compressors allow heat pumps to operate close to the heating or cooling capacity that is needed at any particular moment. This saves large amounts of electrical energy and reduces compressor wear.
Variable-speed or dual-speed motors keep the air moving at a comfortable velocity, minimizing cool drafts and maximizing electrical savings.
A desuperheater recovers waste heat from the heat pump's cooling mode and uses it to heat water. A desuperheater-equipped heat pump can heat water two to three times more efficiently than an ordinary electric water heater. These are becoming popular in geothermal heating and cooling systems.
Scroll compressors compress the refrigerant by forcing it into increasingly smaller areas. Compared to the typical piston compressors, scroll compressors have a longer operating life, are quieter, and according to some reports provide 10-to-15-degree F warmer air when in the heating mode, compared to existing heat pumps with piston compressors.
Back-up burners help solve the problem of the heat pump delivering relatively cool air during cold weather—while reducing its use of electricity.
Follow these tips to maximize the performance and efficiency of your HVAC systems.