From walk-in to reach-in to wardrobes, learn about all of the different choices you have to work with
Before you move on to the next step of the planning process, it helps to understand the differences between closets. Armed with this knowledge, consider your options and make an informed decision that satisfies your storage needs and meets your budget.
Custom storage solutions, convenient dressing areas, glamorous design details – these spaces have everything you could want in a closet and then some. Browse 19 ultra-luxurious and over-the-top closet designs and steal ideas for your own wardrobe.
Offering more depth and space than a traditional reach-in closet, walk-ins are frequently found in master bedroom suites and loved for their versatility and storage opportunities. Walk-in closets can be a few square feet or as large as a bedroom. But while extra space for a dressing area or vanity comes in handy, you still need to give careful consideration to your closet's design.
Popular Closet Organization Videos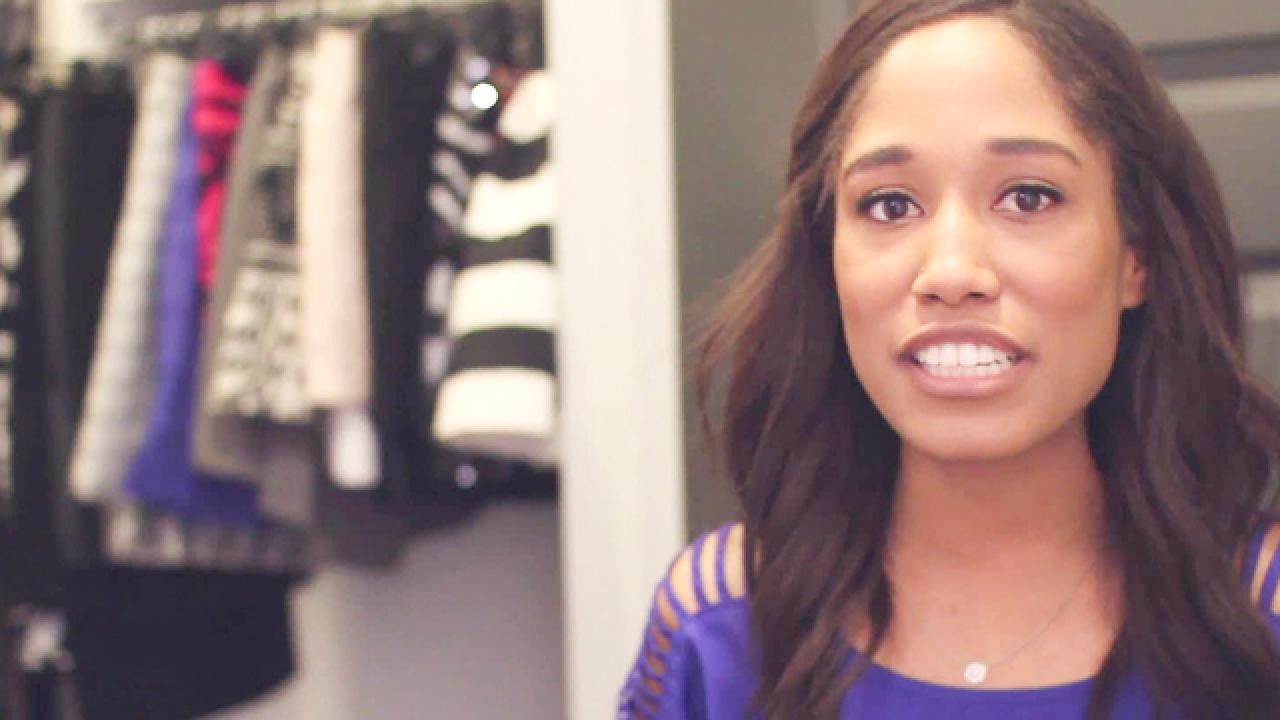 "You want to set up different zones in your walk-in closet," says Lisa Engel, ClosetMaid representative. Use the top of your storage system for seasonal storage. At belt level or the 'hot zone' of the closet, you want to maximize storage for things like jewelry or men's watches. And you want to keep shoes visible and accessible.
A walk-in closet can also include a center island that frees up storage space on your walls. "But the extra space won't do you any good if you can't get to what's inside," says architect Duo Dickinson, author of "Staying Put: Remodel Your House to Get the Home You Want". A walk-in closet should be at least 6 1/2 feet wide for easy access.
Also keep in mind the corners and angles in a walk-in closet can be tricky and need to be utilized correctly for optimal storage capacity.
"The tendency when buying a closet from a builder is they run a hanging rod all the way around the closet, and that isn't the best use of space," says Kay Wade, vice president of design for Closet Factory. Instead, adding something flat on the back wall of the closet, like shoe shelves, can make the entire closet run more efficiently and feel larger and more open.
Usually anywhere from 3 to 8 feet wide with a limited depth of 24 to 30 inches, reach-in closets are commonly found in hallways, kids' rooms and bedrooms of older homes. These closets were originally designed with a single rod for hanging clothes under a shelf, with return walls that can limit access inside. But these days a wide variety of products allow you to create a more efficient space with numerous storage opportunities.
Many affordable wire starter kits offer an adjustable mounting system that allows you to reconfigure as your storage needs change. You can also add stackable storage components like cube organizers and drawer units, which will give you storage for folded items and accessories.
"Even having two small drawers can allow you to have your socks and undergarments right there, making getting ready in the morning so much faster," says Nick Mangiapane, Rubbermaid representative.
A double-tiered hanging system for folded pants, skirts, jackets and other like items is the way to gain space in this kind of closet. And for reach-in closets with traditional hinged doors, you can increase storage by adding hooks or over door racks and pockets to the back of the door for things like keys and shoes.
Sometimes you need storage but you don't have the proper closet space, and building a closet isn't in your budget or complementary to the design of your home. A nice alternative, wardrobes and armoires create storage in underutilized spaces, creating a "closet" hidden behind doors or panels of fabric.
"We have seen the wardrobe is no longer storage only, it's more a dressing room that sets the mood for the day ahead or the big party that night," says Roar Vaernes, president and CEO of Studio Becker. "It's important that your wardrobe includes features that not only organize your stuff, but items you will actually use."
For some of these high-end wardrobes, that might include in-drawer "cellarets" (built-in drawer inserts) that organize socks, ties and scarfs, a pull-out pant press or glass shelves that lock in place. But for those with a limited budget, many retailers offer affordable wardrobe and free-standing closet organizers that incorporate hanging bar and drawer storage. You can find standing zippered-front fabric wardrobes, wardrobes with sliding doors, corner wardrobes and wardrobes on casters, all in a variety of finishes designed to blend with the rest of your home.
And don't forget about armoires. They're the perfect size for the clothes of infants and toddlers. An armoire with a short rod, drawers for bedding or folded clothes and shelves for other baby essentials can be a one-stop closet. You can add colorful baskets and bins on the armoire shelves for toy storage and use the inside of the doors to hang a blackboard or decorative hooks to display the outfit of the day. Later on, it can be used in a guest bedroom or home office space.
Armoires also don't typically extend all the way to the ceiling and often are set on feet above the floor so they don't take away from the volume of the space. On the downside, armoires offer limited depth and you may need to change the configuration of the inside if moving the unit to another room with different storage needs.
Precise measurements will save you a big headache from unfit closet systems